'Ogoya Nengo & The Dodo Women's Group'  is a Kenyan Volksmusic Group led by the talented Anastacia Oluoch Akumu. Her talent was discovered as she as a little girl was herding her Father's cows & has been described as being able to sing before Chiefs & Warriors, both standing on their feet & dancing to her wonderful tunes.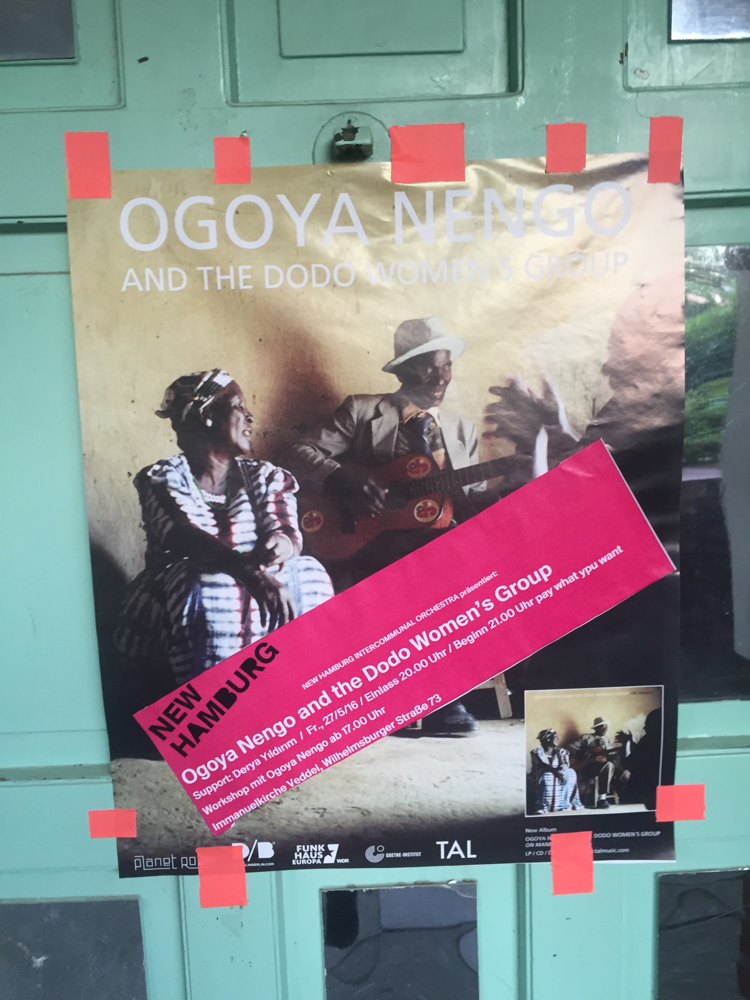 The name 'Ogoya Nengo' is a reference not only to the 'Magoya-Clan' to which she belongs but also the relatively high renumeration that she is paid as the most expensive Dodo Dancer at the moment. 
The confident Anastacia together with her Team are doing a great job keeping the old Genre of music alive for the new generations to enjoy. And that we did, when my Friends & I attended their concert here in Hamburg. This was part of their Europe & USA Tour which am happy to hear that they make every year. It was such an amazing experience seeing these robust musicians doing what they love & the love & applause that they got from the whole Audience. Everyone was on their feet dancing & cheering even though they did not understand a word that they were singing. It just goes to show how Music joins us all no matter what corner of the World we come from.
Am looking forward to seeing this Group live again the next time they come on Tour again.