Posts tagged with "Africanmusic"
---
09. December 2018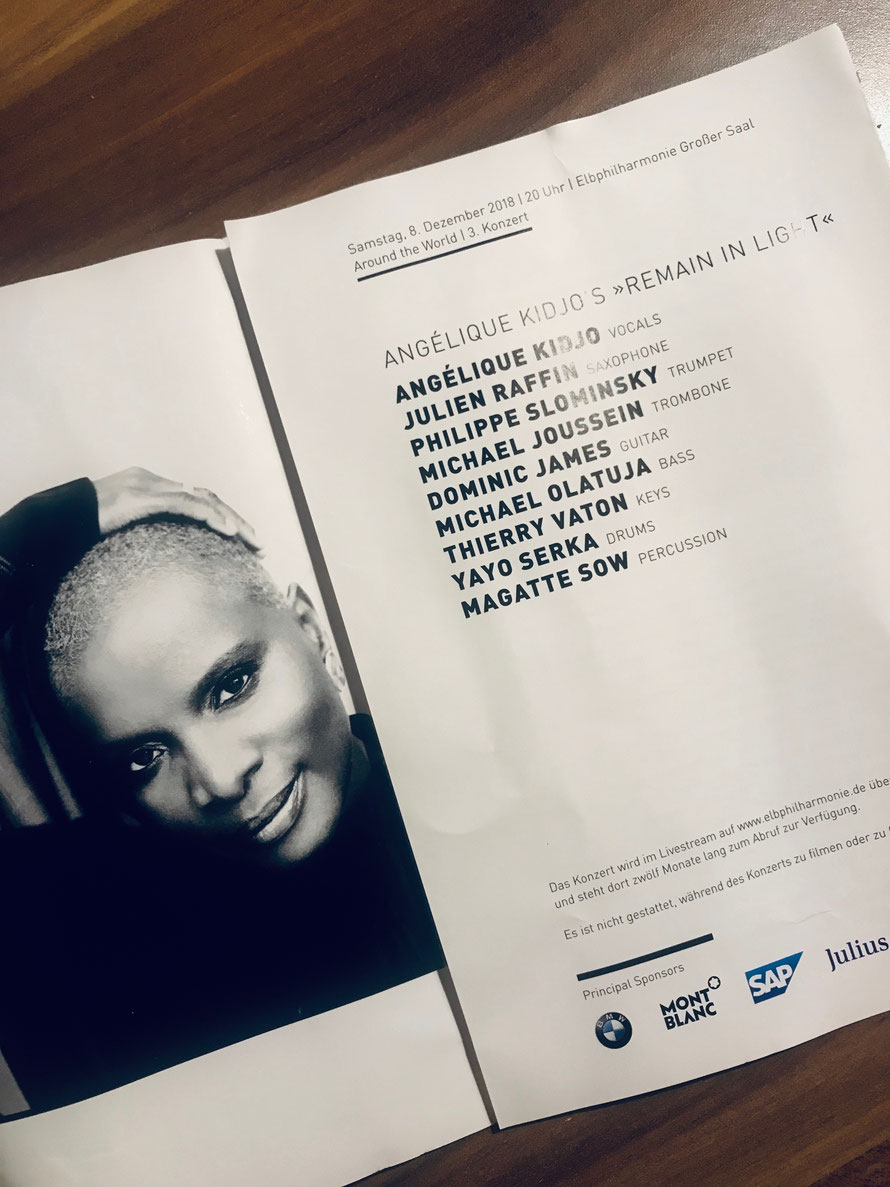 'Remain in Light' is originally an album by the American Rock Band 'Talking Heads' which has been covered by 'Angélique Kidjo'. I had the opportunity to sample a bit of the amazing tunes at her live performance in the Elbphilarmonie in Hamburg. In her own words, 'it's not cultural appropriation but cultural diversification' as she channels the original beats in her own way by using Afrobeat & a choir to transform the fearful texture of the songs into a soulful warmth. She additionally...
19. August 2016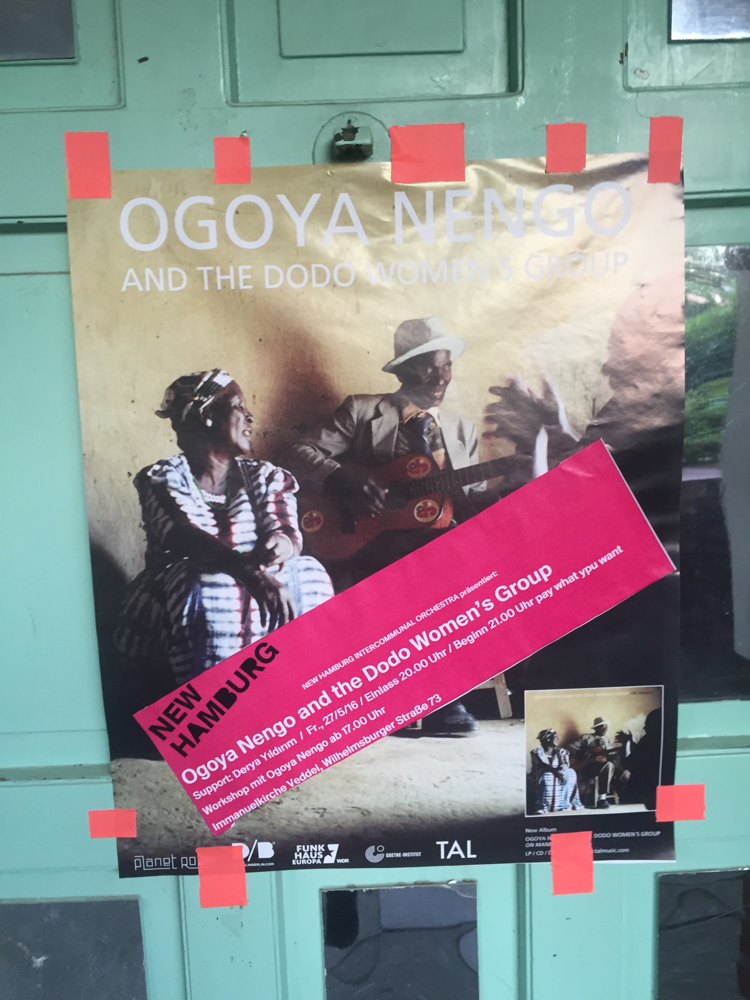 'Ogoya Nengo & The Dodo Women's Group' is a Kenyan Volksmusic Group led by the talented Anastacia Oluoch Akumu. Her talent was discovered as she as a little girl was herding her Father's cows & has been described as being able to sing before Chiefs & Warriors, both standing on their feet & dancing to her wonderful tunes.