Posts tagged with "DIYshirt"
---
21. February 2018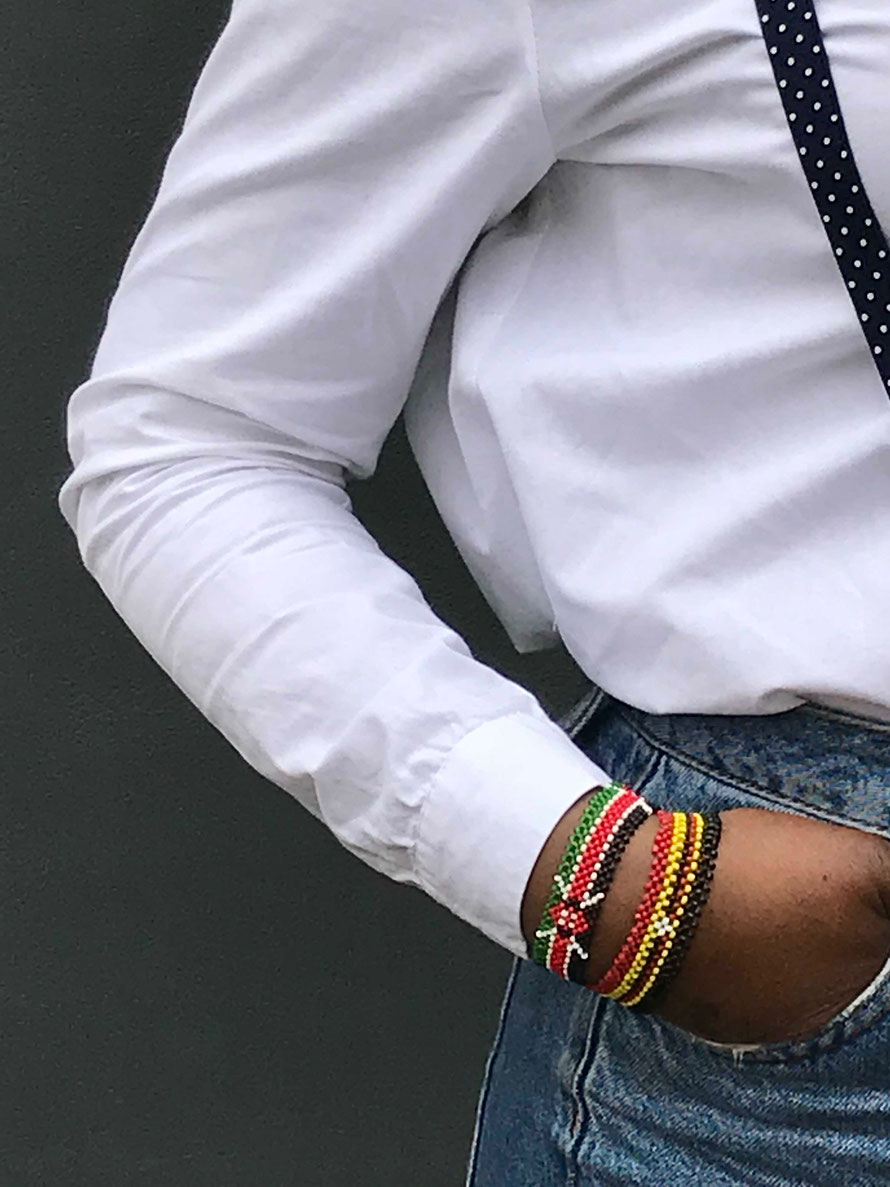 What inspires your outfit decisions? For me, of course keeping in mind the weather or what I have planned for the day, most of my inspiration is got from the Internet (Pinterest & Instagram to be exact). I used to also like leafing through glossy fashion magazines but truth be told, I barely have time these days to do that. This outfit was inspired by Kourtney Kardashian, who in my opinion is the best dressed in the whole K. Family. But of course seeing that she paired her look with those...
10. April 2017
Embroidery or appliques on pieces are very on trend at the moment & as always for me, I like to test such trends first on DIYs before investing in them. This striped shirt has been in my closet for almost 5 years & i thought a little embroidery on it would give it a 'new lease of life'. So, i cut out some flowers from a floral Ankara print that i had left over & embroidered these on the shirt, & I really love how different the shirt looks now. I styled it with this DIY leather...