Posts tagged with "Kunstpelz"
---
20. January 2019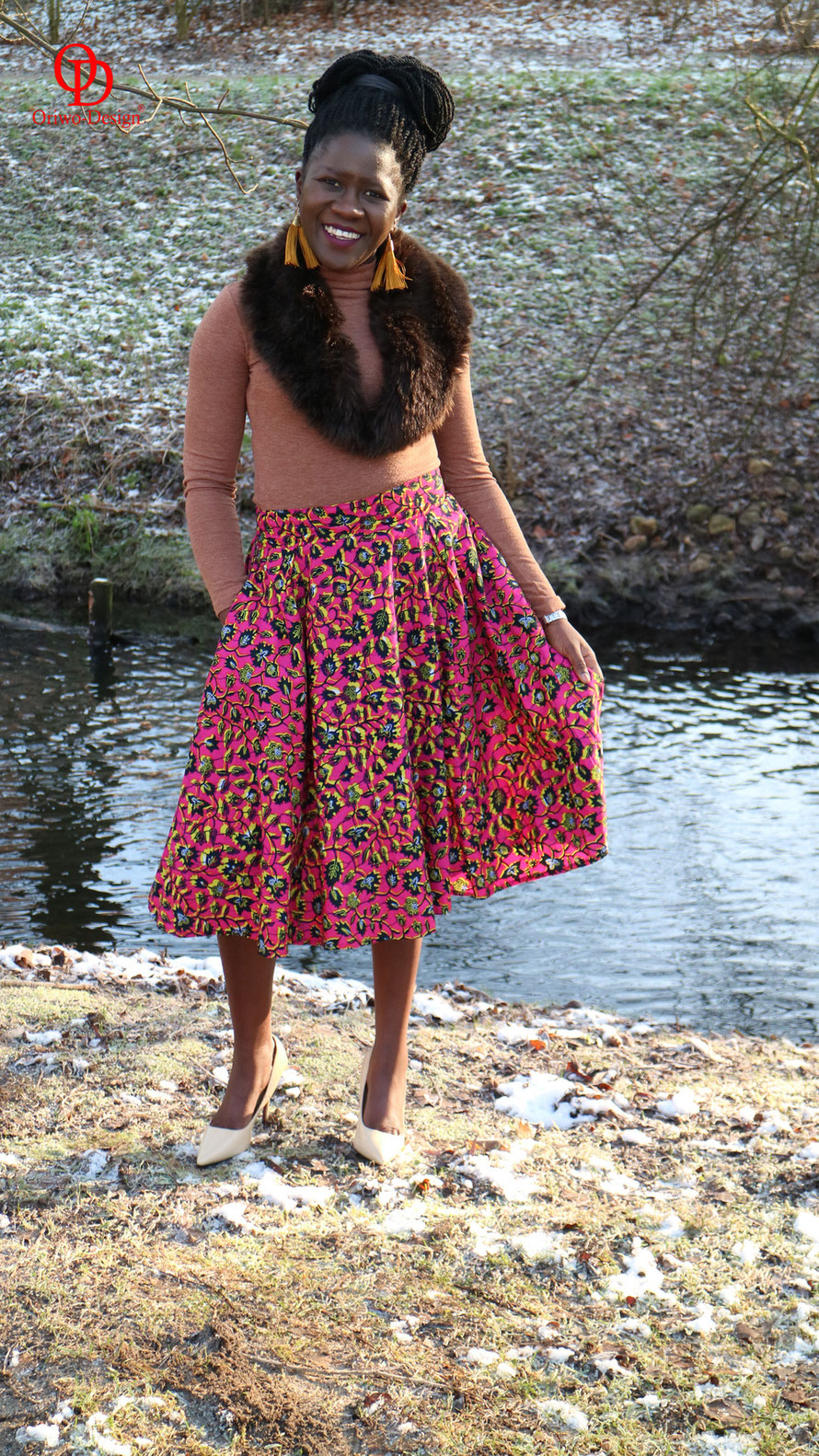 Happy New Year! I heard that there is a certain deadline to using this phrase in the year, but we don't always have to play by the rules. Hope that you all crossed well & safe into the new year. I definitely did even though things have been a bit quiet here on my Blog. Somehow, I experienced a 'Blog-freeze' which can only be described as a lack of motivation to keep my Blog updated. But thankfully I am back & hope that things will get even more interesting as we go along the year....
22. October 2015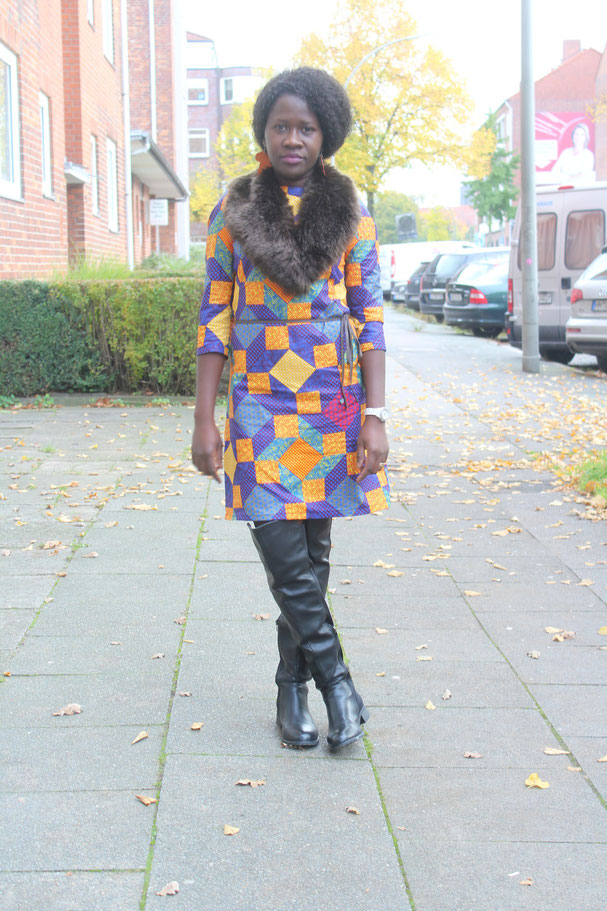 Fall/Autumn is here which means wind, rain & cooler temperatures so our wardrobes have to also be adjusted accordingly. What really helps is having some basic pieces which can be layered to make different outfits. This Ankara Print Shiftdress available in my Shop is one of them, it's simple silhouette & colourful Print makes it stand out. It can be styled in different ways. On this day, I went with a random slim brown belt cinched around my waist to create some shape, overknee boots...