I love Strawberries & can eat them all day long, & that's why am always excited for Summer to get here. We are blessed here in Hamburg to have a lot of small Farms where Strawberries are planted and in early Summer, they open up their Farms for the Public and you can pick & eat as many Strawberries as you want and take however much amount that you want, which they weigh and then you pay for.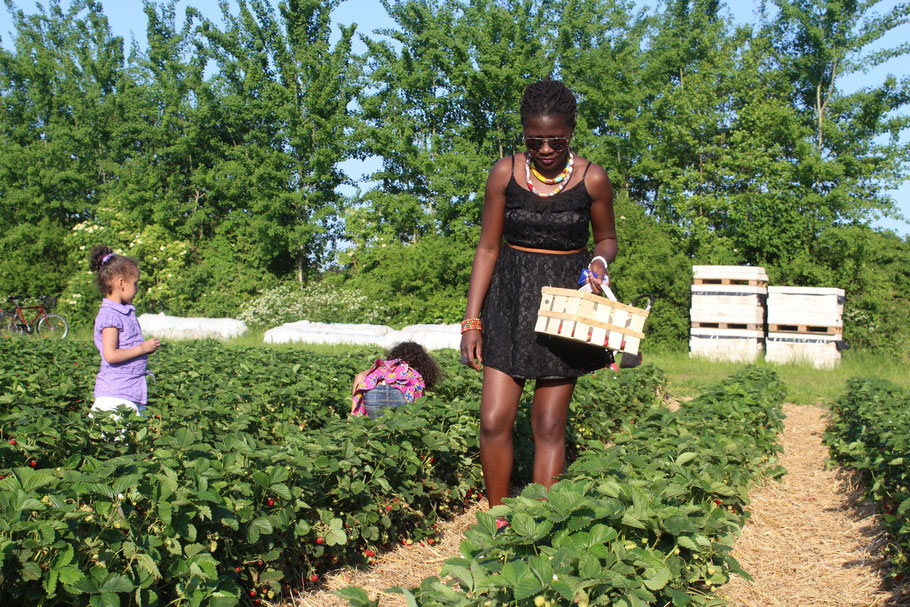 It is a great Activity especially for the kids who enjoy picking & eating the strawberries and we try as much as possible to visit such Farms when the weather allows. We got that chance this week & after a short Picnick at a Park, we went to a nearby Strawberry Farm & what a wonderful afternoon. With the sun shining, we enjoyed the juicy fruits, took some home with and made tasty smoothies.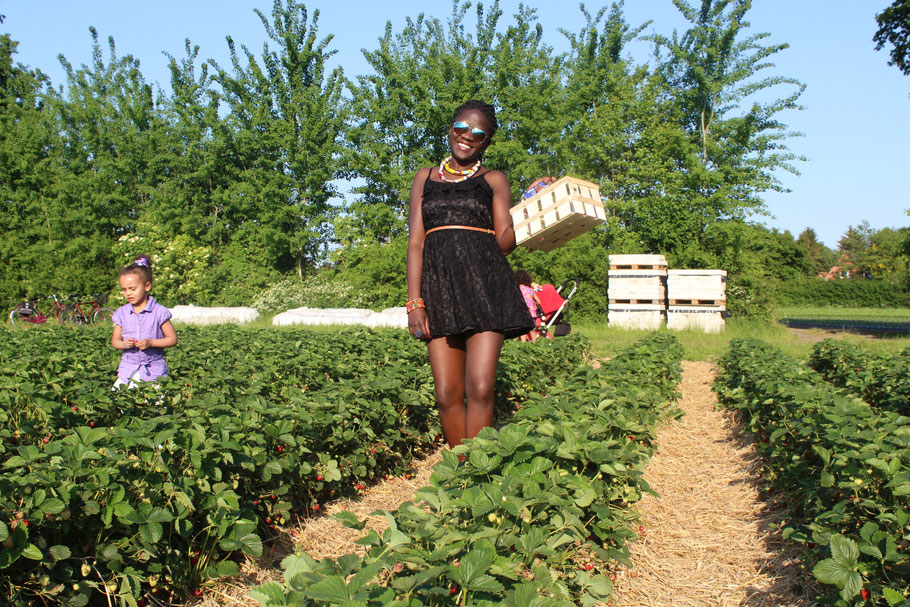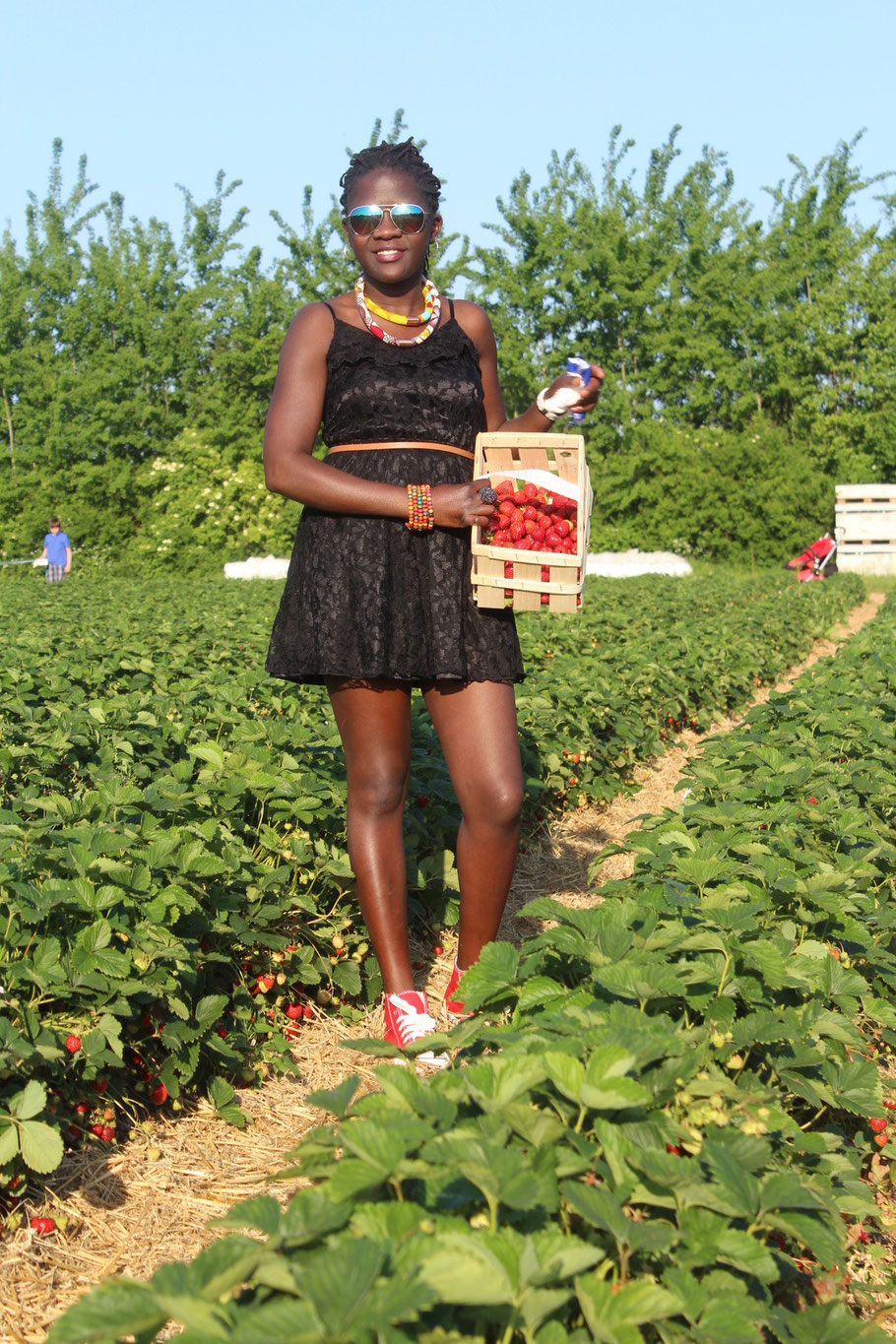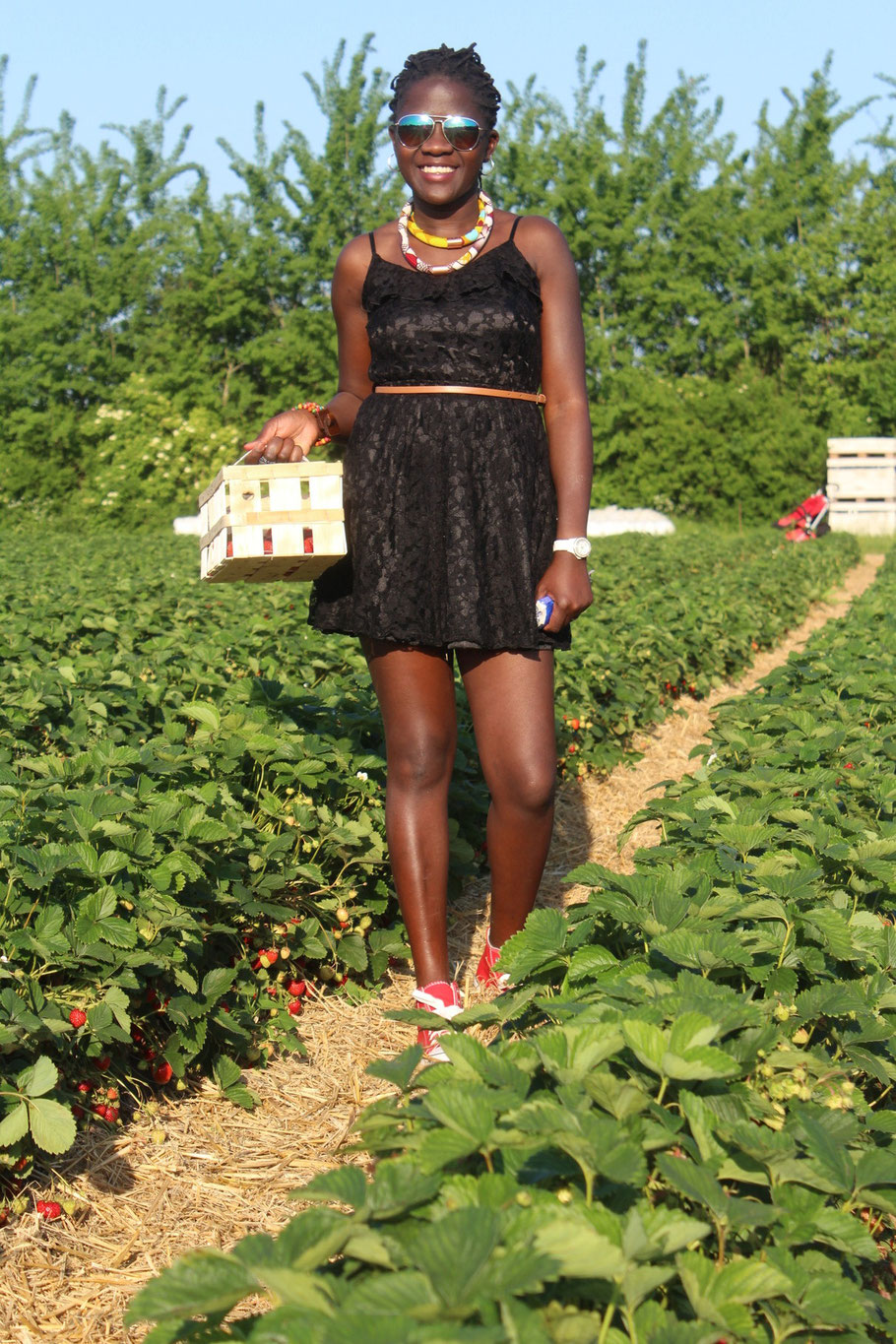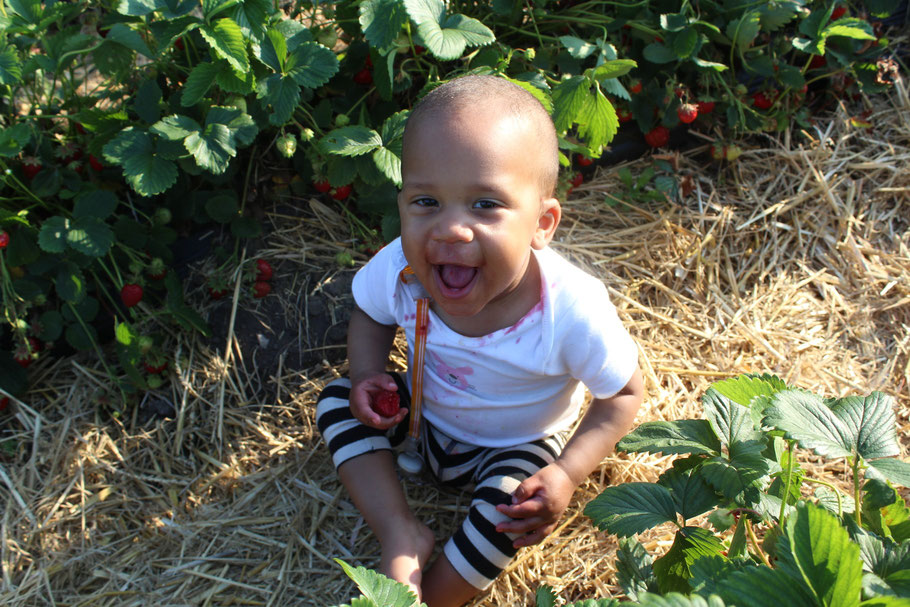 This is something that we will try our best to do again because we all enjoy  it. I had on one of my favourite black dresses old, try this ( am slowly realising that I like Black), a slim brown belt to create some shape, Red Trainers for a Pop of colour, I got these at a local Boutique ( wanted the Converse look but didn't want to spend the money on them) & for Accessories, i went for 2 Rope Necklaces and simple Hoop Earrings.
Wish you all a lovely week.