We have been blessed with amazing weather this week, every day just seems to be hotter than the previous. This is the perfect weather to free our legs & put on those Outfits full of colour that we have been longing for.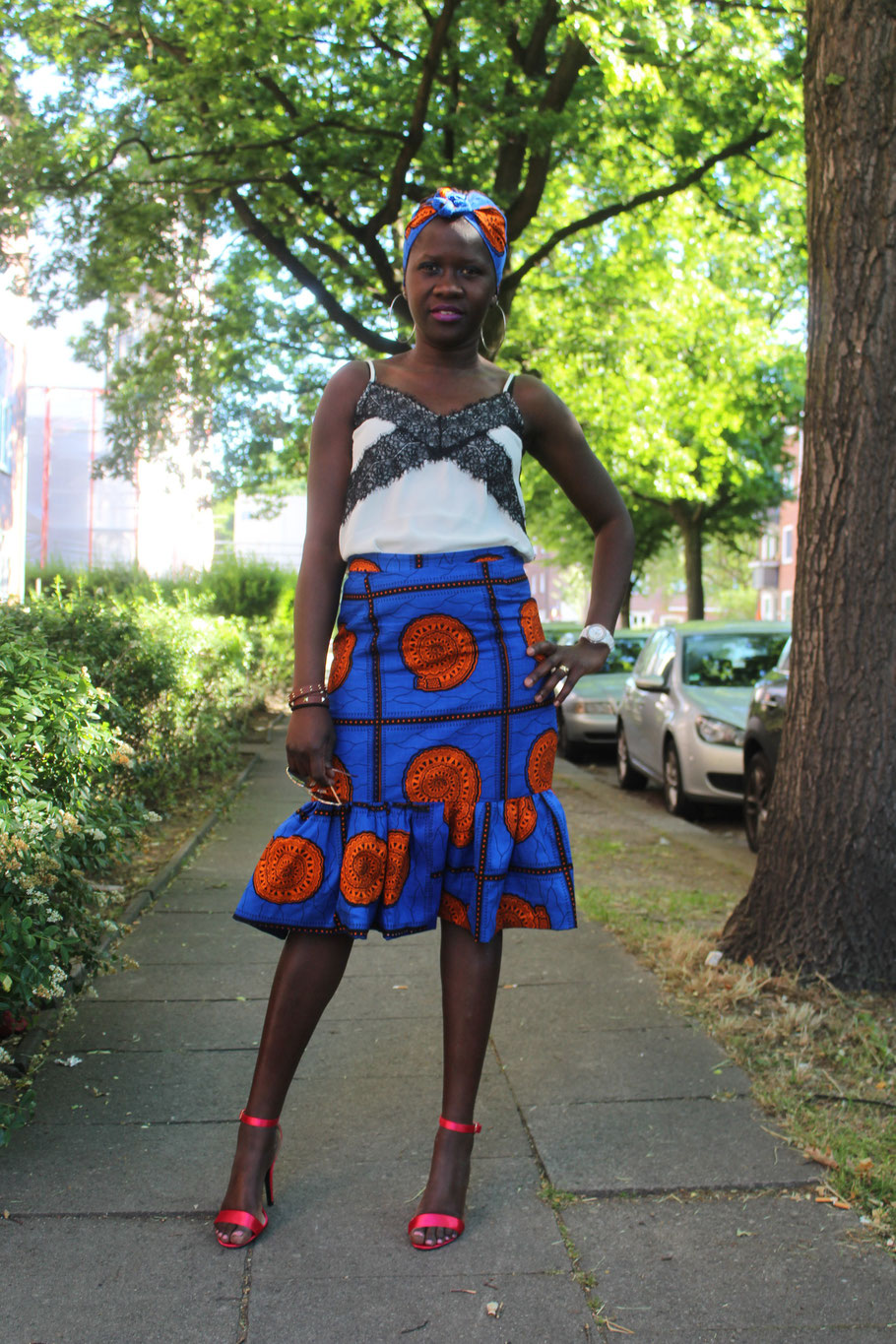 My love for the Peplum Hem skirt (Volant Hem) goes a long way back since I started seeing famous Fashion Blogger Stella of jadore-fashion.com rocking these brightly coloured ones from ASOS. They are unfortunately sold out, but back then, they were way out of my price range. Since I really loved the Elegance of it's shape, I decided to design my own, here in my Shop, but in Ankara Print, and am in love with them.  To not bring in some sort of 'competition' with the lovely Fabric that I used, I opted for this simple lacey Top from Forever 21 which was one of my Bargain buys from Ebay. I was afraid that it looks a bit 'nightwearish' but was quite pleased to see how calm & collected in looks in the pictures. And the material is just so breathable & perfect for the high temperatures that we are experiencing at the moment.

The Turban is just a small piece of Fabric that I had left, which I added to just mix things up. My 'Stud bangle' is from H&M, shoes (as seen on this previous Post) are also from Ebay while the Hoop Earrings, which are almost 10 years old, I bought in Kenya.
Hope you enjoyed this Post & please check out my Shop for more great Pieces. Wish you all a lovely weekend.
Wish you all a lovely week.