Today at last I get to share with you my first DIY. Well not really my first DIY Project but the first 'officially camera documented' one. I love DIYs, it's just fun for me to try out stuff myself & am quite blessed to have been able to turn one of them (sewing) into a career (Oriwo-Design).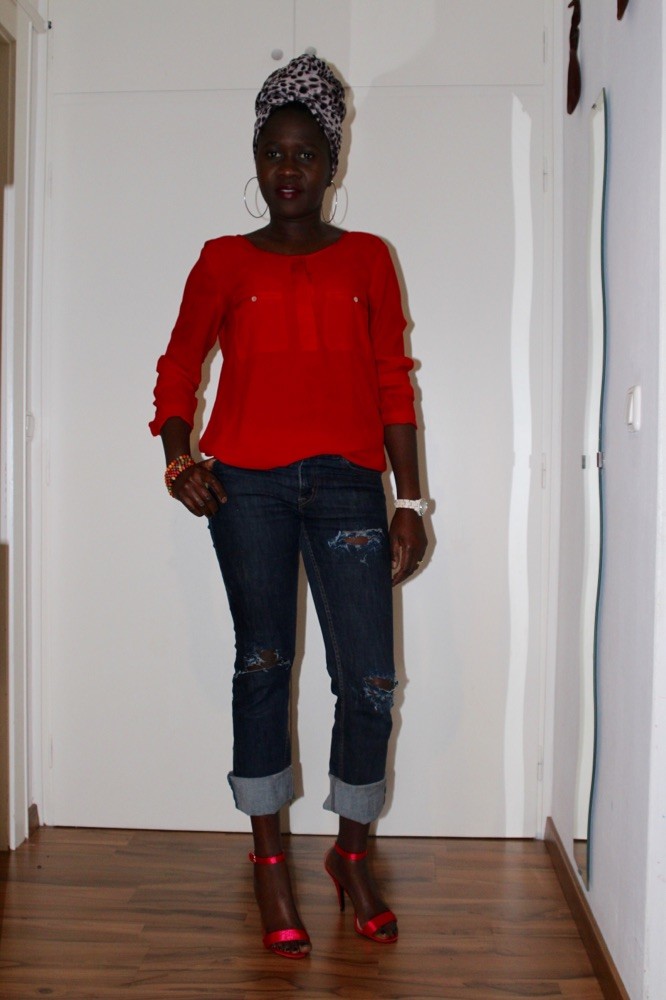 'Boyfriend Jeans' are one of those trends that I prayed would go out of style soon so that I wouldn't have to try them out because, honestly speaking, I've never found them very flattering. I mean, how can a baggy loose pair of Jeans do anything for a woman's shape. But I have been proven wrong, this is one Trend that is here to stay, & as they say, 'If you can't beat them, then join them'.
 Thus with lots of caution, I tried out this trend by making my own pair because there was no way that I was going to spend my money on something am not even sure how much I would love. So armed with a pair of scissors (small & big), Tweezers, a Kitchen grater ( a piece of sandpaper works even better, but I couldn't find one at the time) & an old pair of jeans that I have owned for some years & were a cool find at a Thrift Store, I set out to make my own pair of distressed Boyfriend Jeans.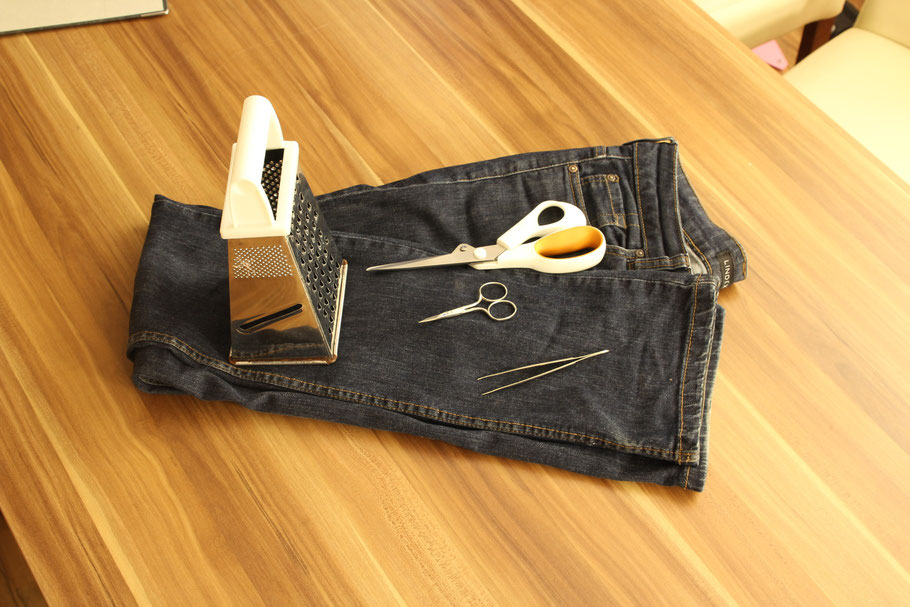 All you need on a flat surface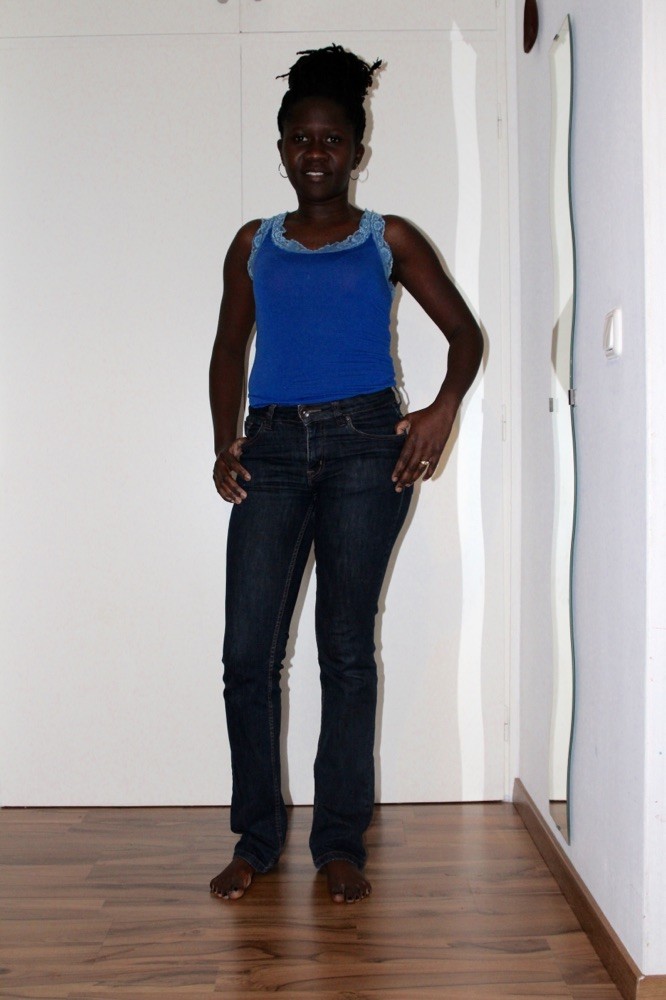 The 'Before' Picture. I chose this pair of jeans because it is fitted at the hips & has a boot-cut leg so it wouldn't look baggy on me. ´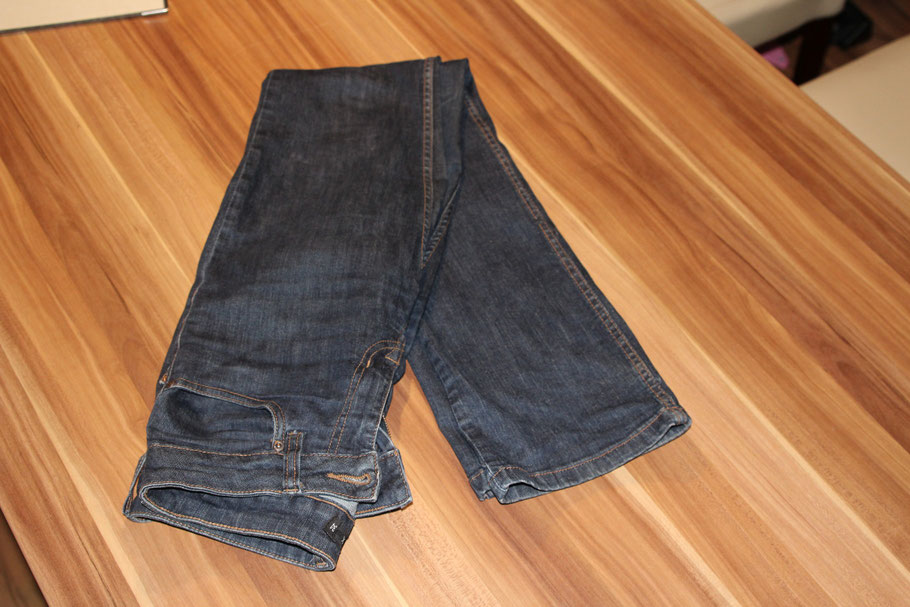 My lovely pair of Boot-cut leg jeans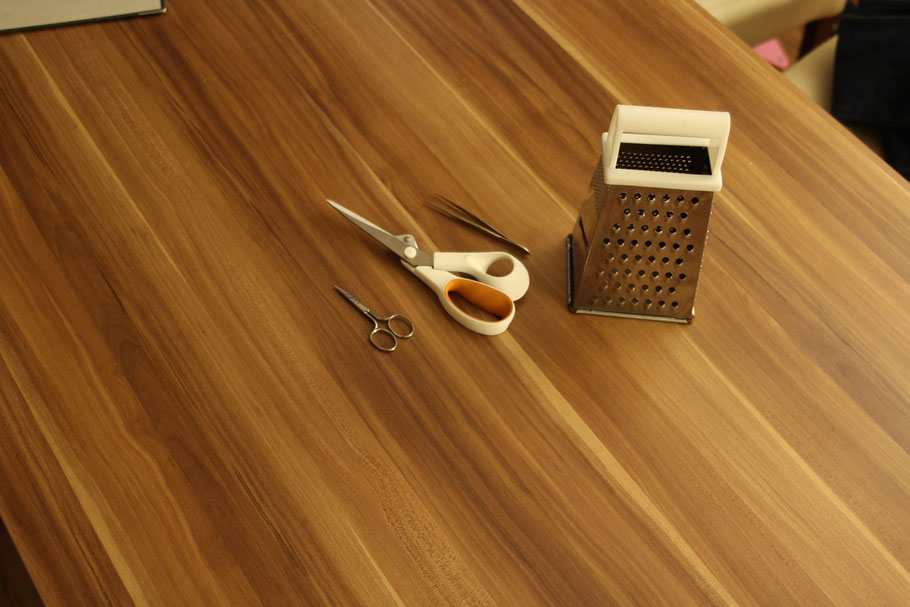 Kitchen Grater
Pair of sewing scissors
Tweezers
A pair of small scissors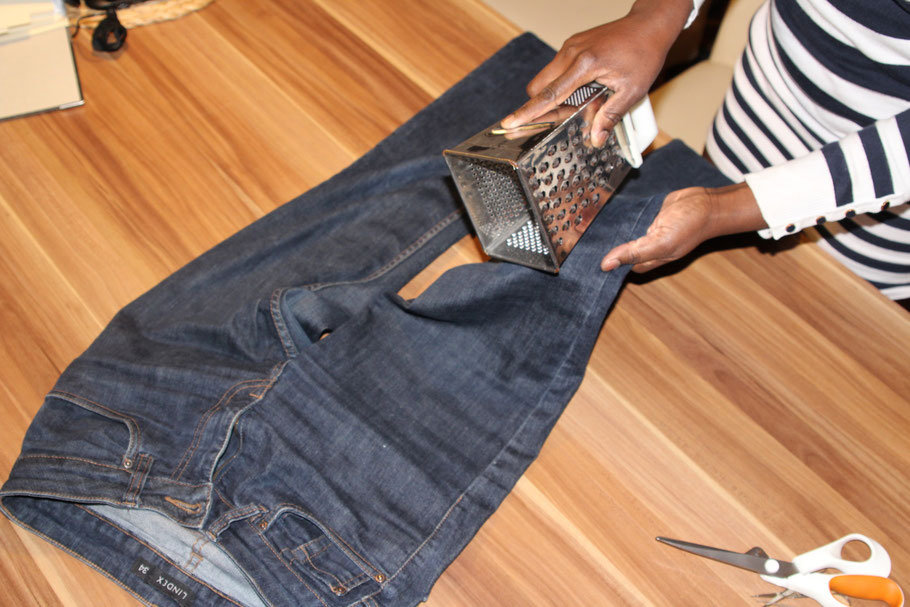 Using the Grater or Sandpaper, rub the surfaces of the jeans where you want to have the distressed look.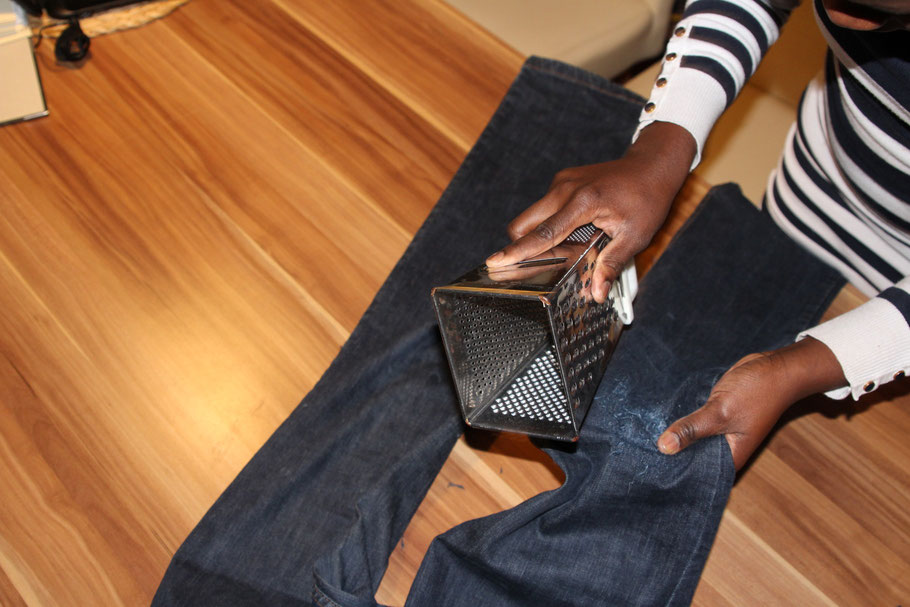 Keep on scratching the surface until you achieve the worn-out look that you are going for.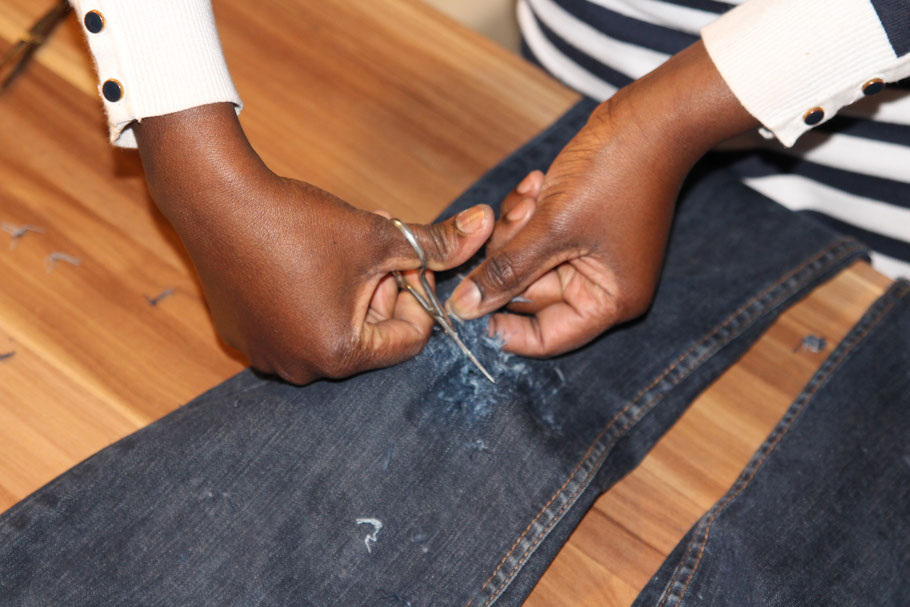 Cut out strips horizontally on those areas that are distressed.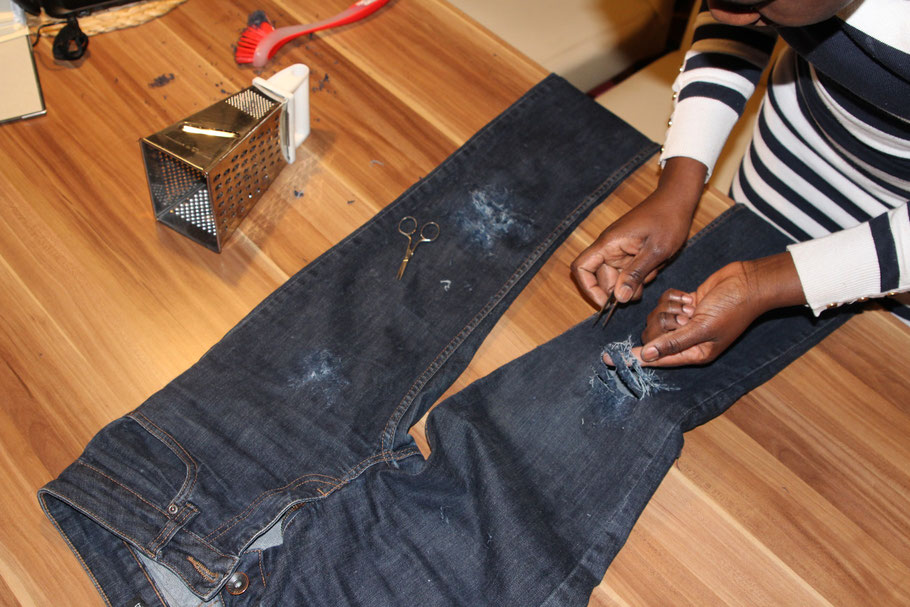 Now use the Tweezers to pull out the vertically placed fibres to make it look even more worn out.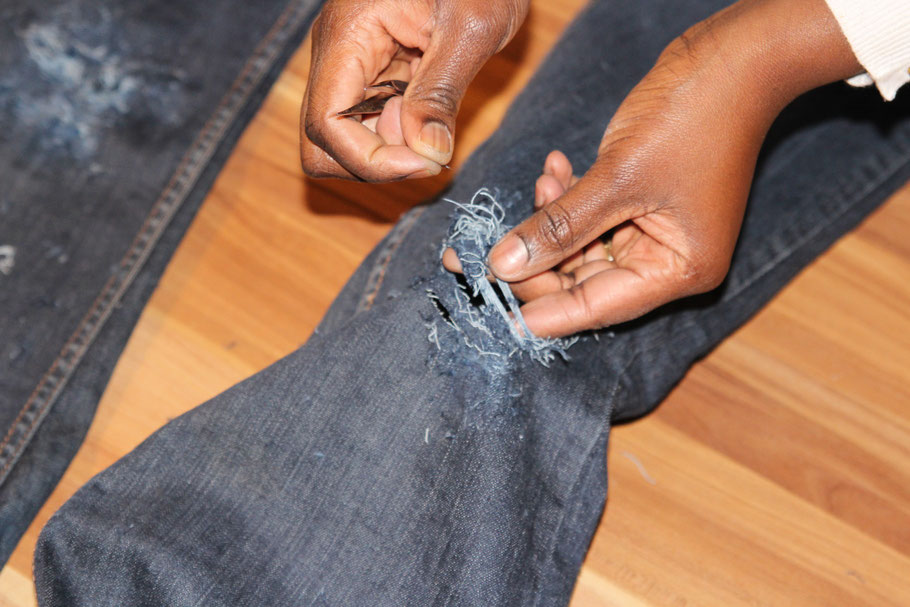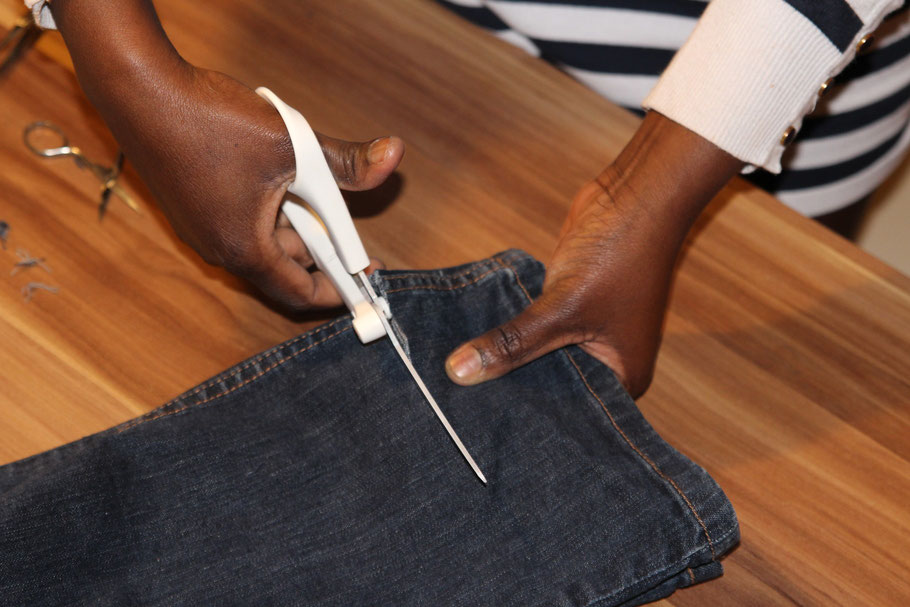 I cut off a few cms off the hems of my pants, turned them up to make them a little cropped.
And Voila, the finished look. Go ahead, give it a try too.