The Little Black Dress is a must-have in every woman's wardrobe, not only because of it's versatility but also how flattering it can be on women of all shpaes & sizes. It can be styled in various ways to fit different occassions, all you need to do is to switch up your Accessories. Simple jewellery & some classic Pumps for a day look, then to change it from Day to Night, a Statement Necklace, some strappy Heels & a cute Clutch bag & you are ready for your Hot Date.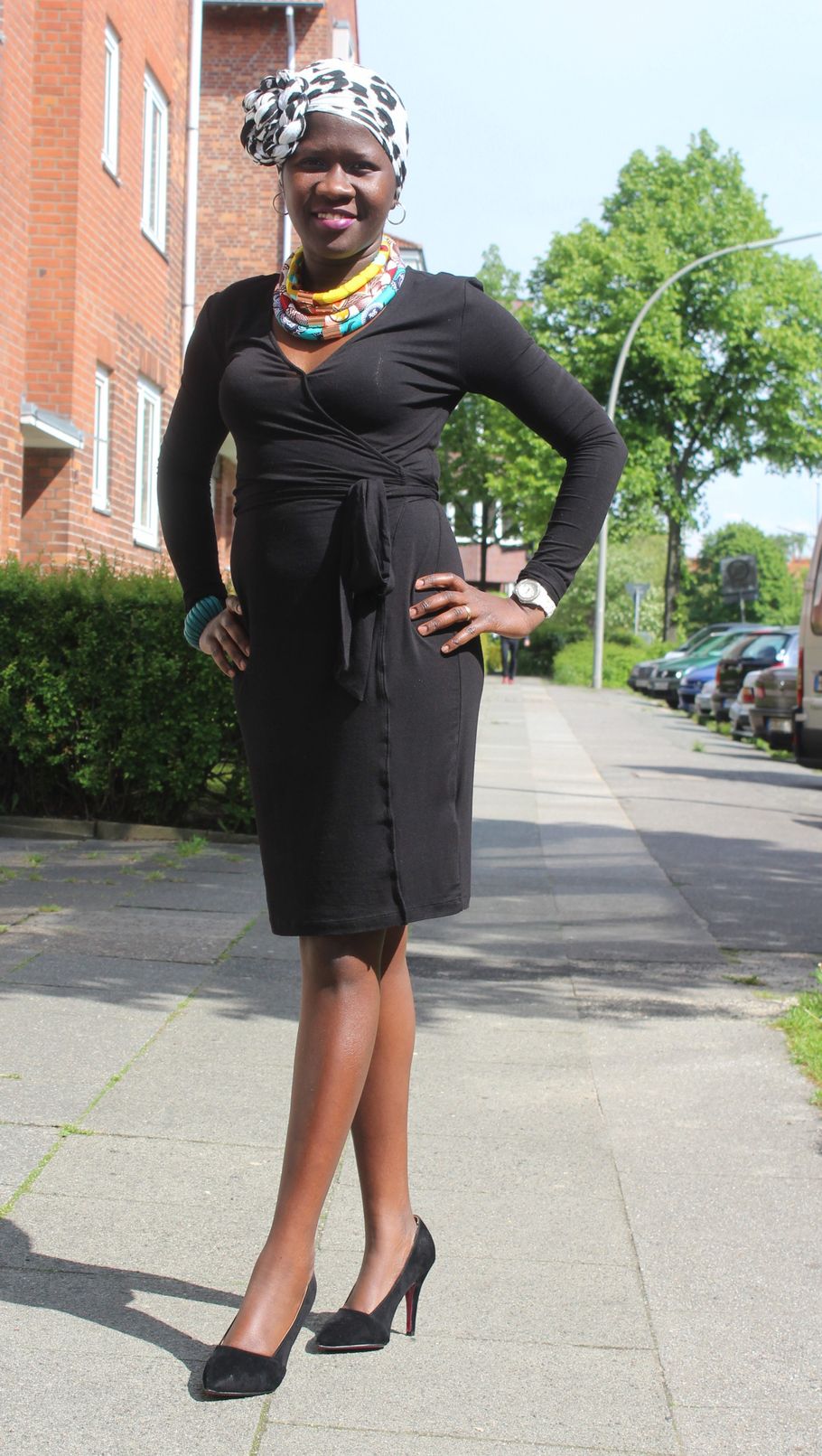 I kind of went for a mix of the 2 Styles for this Post, just to change things a bit. I got this dress a year ago when i was going through 'a Wrap Dress Phase' after watching too many Episodes of 'What not to Wear', where every woman got transformed into these Stylish Godesses after putting on a Wrap Dress. So, I went ahead & got 3 of them. I love it but have come to realise that my relationship with Lycra (stretch Fabric) ended years ago, & probably need to join a Gym for us to become friends again. It hugs all the 'Right places' but unfortunately, also hugs the 'Wrong places' too. But with some 'Support', I think it looks OK.
The Statement necklace (available in my Shop) was the perfect Accesssory for this dress, the Classic Pumps add some Elegance to the Outfit while the Turban is my saviour for Bad Hair Days (which am having lots of these days). The small Hoops Earrings are from Bijou Brigitte, the Bangle was a gift from my sister, the dress is from H&M & the shoes are from some random Boutique.
Wish you all a lovely week ahead & hope that this Post inspires you a little.