The weather today was a bit funny, sunny, cloudy, cold & warm all at the same time. So we decided to visit The Museum für Völkerkunde here in Hamburg. I became aware of it's existence when i was given a Flyer by some nice Lady that we met at an African Market/Exhibition. She had told me that they were having an Exhibition about African Masks which kids found very interesting. And for us, anytime we hear the word Africa' mentioned, we are always very curious to see and experience whatever it is. So, today after church, we headed there.
And we were pleasantly surprised.  It has very interesting Exhibitions from various parts of the world, the African Masks, Asian, Native Americans, South America, there is everything for everyone. What made us even happier is the fact that the Artefacts are displayed in such a way that even the Kids enjoy the Tour, as we observed how excited my daughter was walking around, observing and asking questions. They also offer Tours for Kids & Adults,  Birthday Party packages for Kids & a Restaurant where one can get something to eat.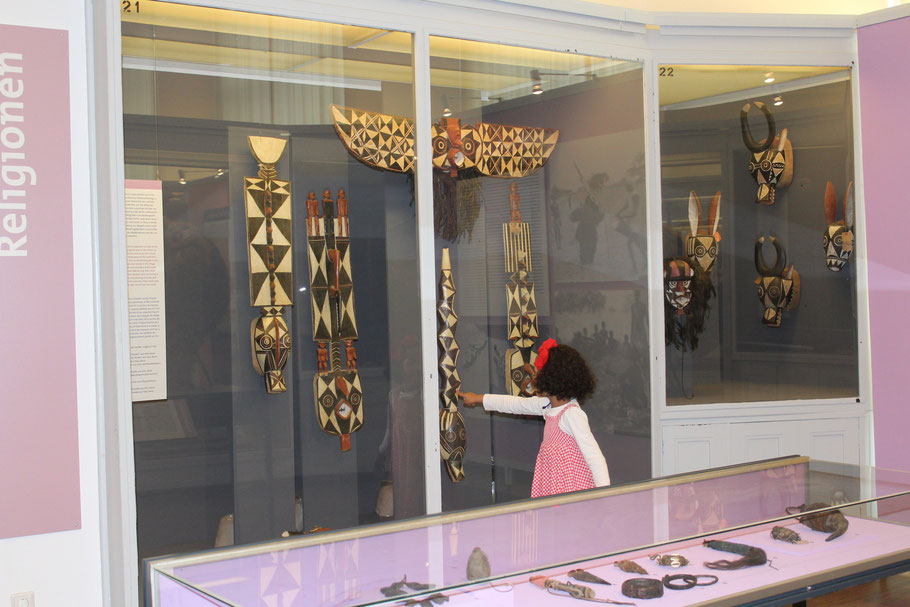 This turned out to be a wonderful Museum experience for all of us & I would definately recommend to everyone. Below are a few of the wonderful Displays that we were able to capture….just wonderful.
I have on one of my first African design outfit that I bought almost 5 years ago from my former Nigerian Hairdresser, which still fits #yeeeeah.