The last 2 weeks have just been crazy for me, so so much work to do & responsibilities with so little time. Anyone planning on becoming Self-employed so as to enjoy free time & flexible working hours as opposed to being employed and working at specific durations (9am-5pm) is in for a big surprise. Being self-employed actually means working 3times as hard and longer than when one is employed.
Trust me, am not complaining, but slowly am starting to realise that I cannot do everything by myself (designing, sewing, making Photos of the finished products, being the model, maintaining the website & Blog, checking on Emails, packing orders & not forgetting the Household & Kids).
So, slowly am learning to delegate & have even found someone to help me with the production. This will help maintain my sanity while also ensuring fast production & better services for my clients.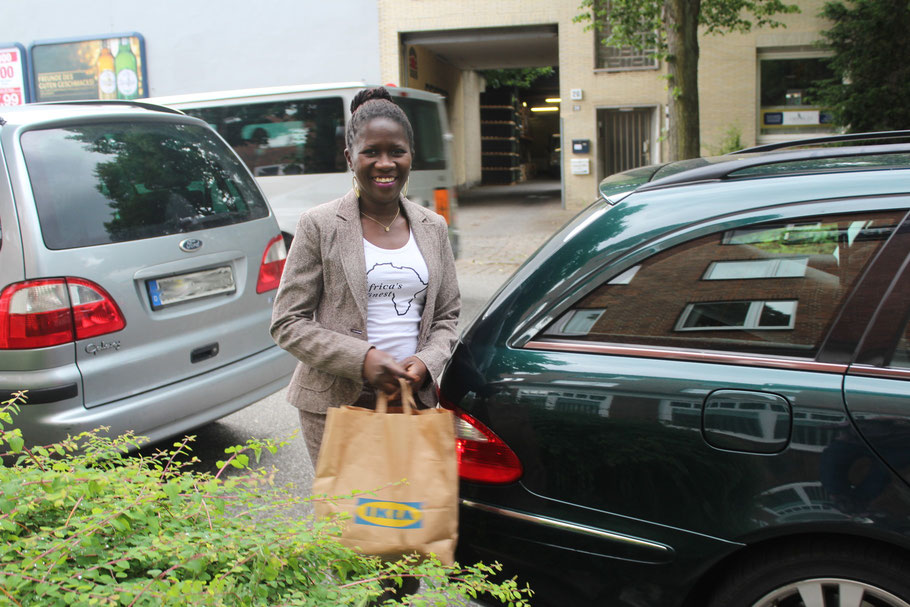 I had a business meeting on this day & decided to wear this suit(old) from H&M that was one of my best finds at a Thrift Store (this is also nice). To mix it up, i went for this Graphic T-shirt & my favourite shoes in the whole world (my wedding shoes) from Deichmann for a pop of colour. They now have them only in Black.

Wish you all a lovely weekend.