Hamburg's weather can be pretty moody and Summer is the time to really experience that. After enjoying some really nice wram & sunny days, it's suddenly started raining and getting cooler everyday. Hubby says that it's good for the Plants but I miss the warmth & sun & am grumpy.
So to lift my spirits up, I had on this Bright & Beautiful Peplum Blazer which adds the right amount of colour into such a dull day. It is available in my Shop here & can be made in different Fabrics.  I combined it with a High waist jeans from H&M, though I've been eyeeing these for quite some time  a Spaghetti strap that was a gift from a friend & Ankle-legnth Boots from Deichmann (yes, you read it right, Boots in July), because it was raining throughout the day. I was quite lucky to get a few decent shots when it stopped raining. I kept my Accessories quite simple with just my Hoop Earrings from Bijou Brigitte & my hair, well, it's just doing it's own thing.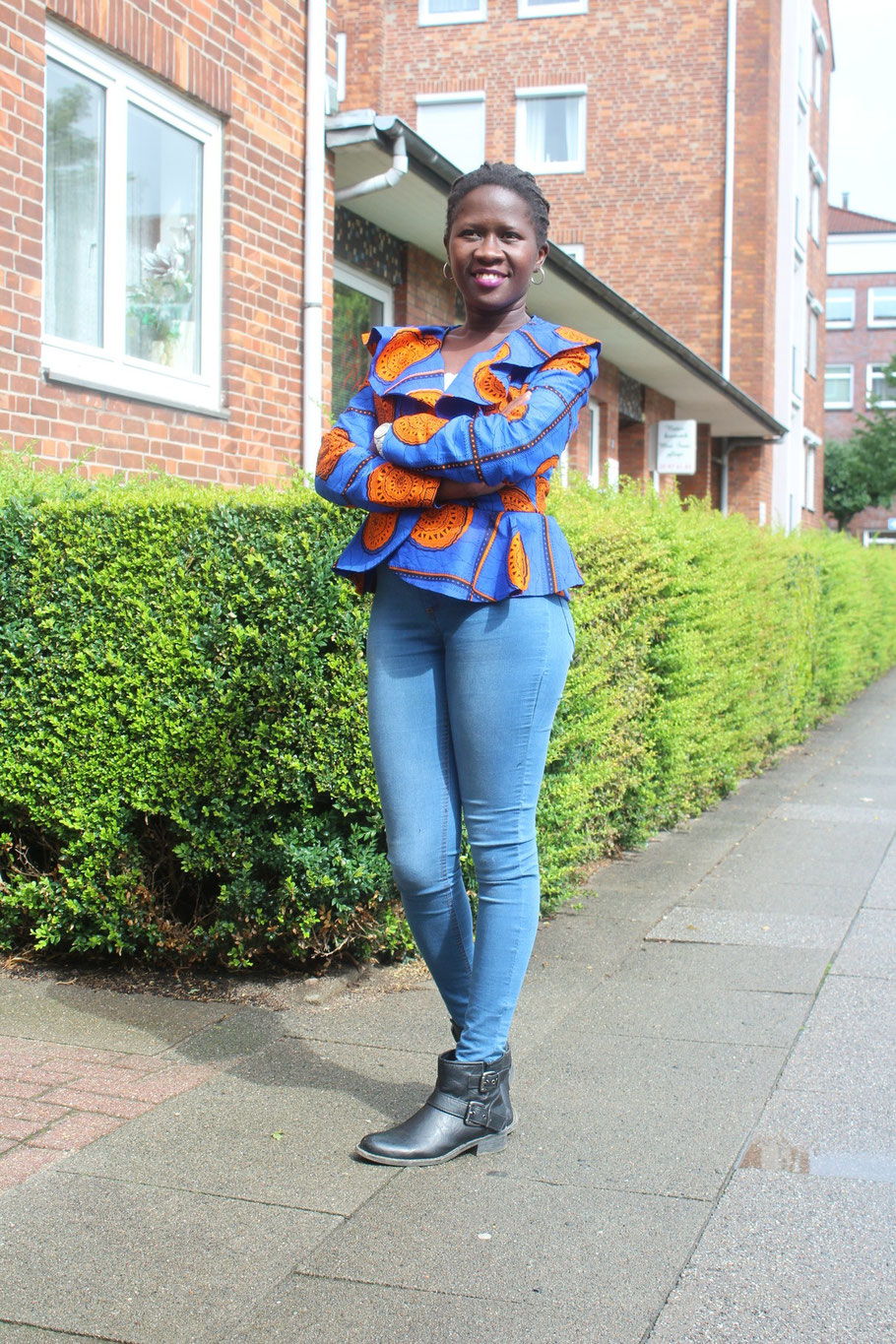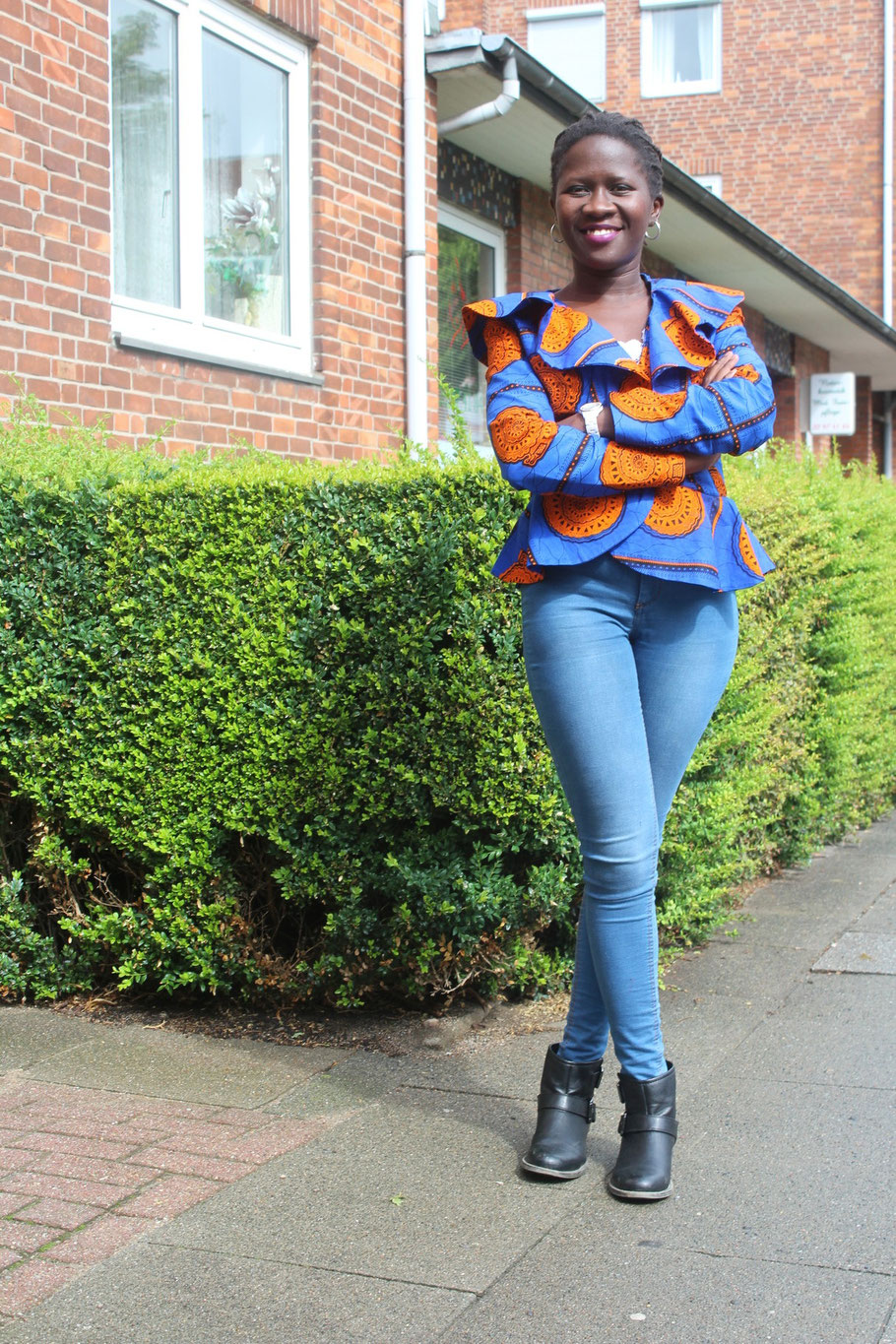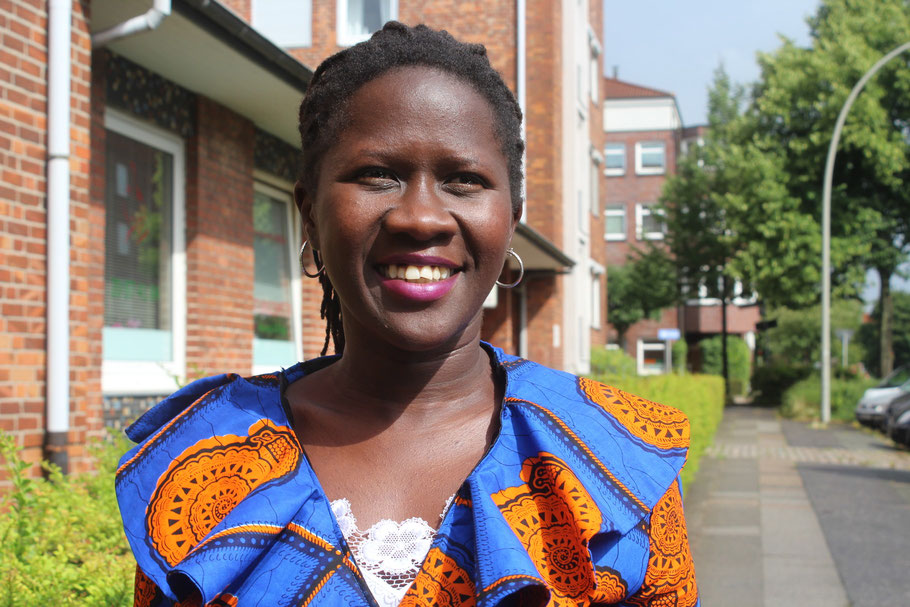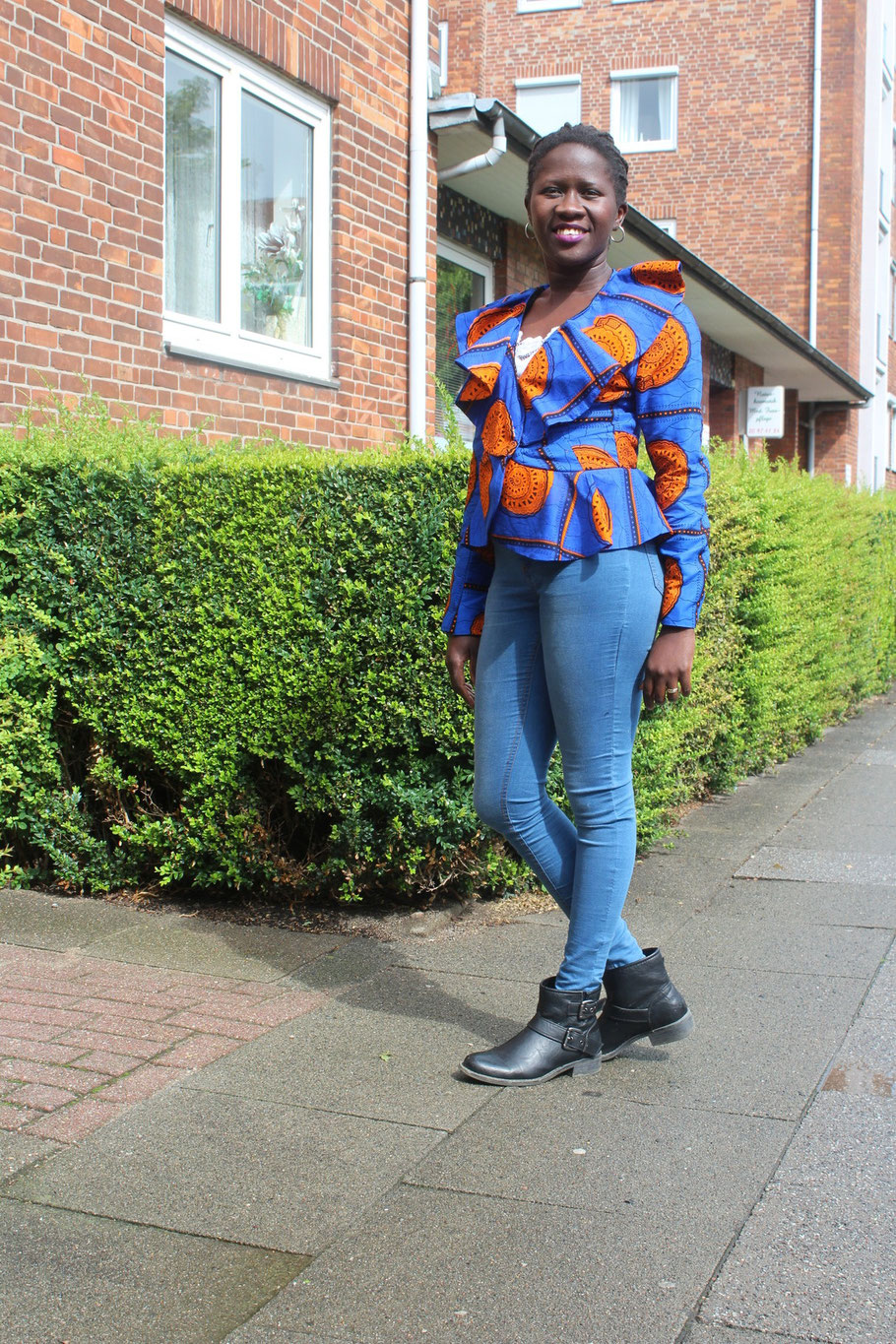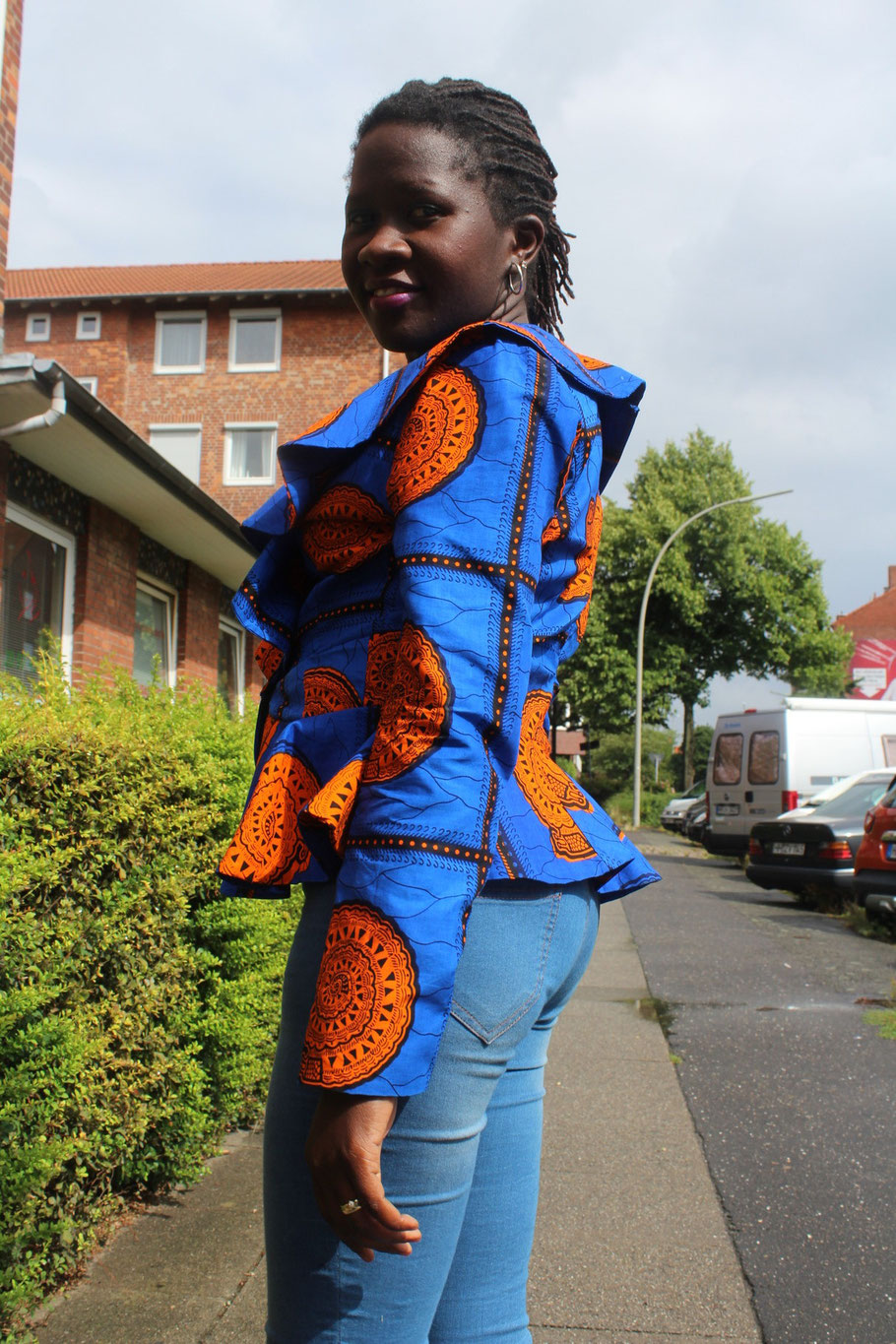 Wish you all a lovely week.