'Iro & Buba' is a traditional outfit generally worn by Yoruba women but which has recently gained popularity by women of all ages & from all over the world. I fell in love with it when I first saw one of my favourite Fashion Bloggers, Sylvia Njoki of 'Style by Sylvia' rocking it.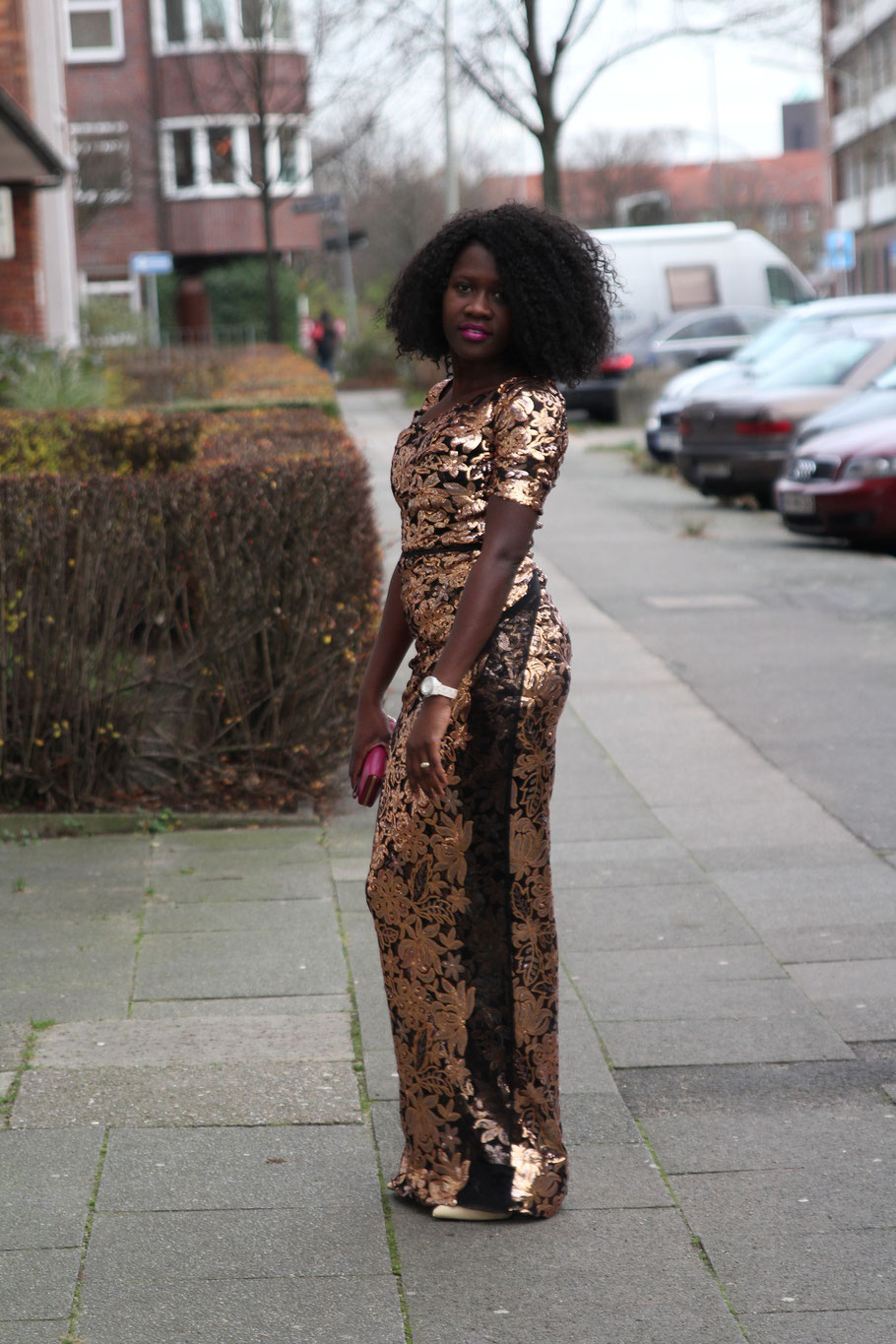 So, for a Christmas Party, I made this outfit from this beautiful Sequin Fabric that I got on Ebay. In keeping with my new principle of only making outfits that I can wear in different ways (as mentioned in this previous Post), the Outfit is made up of a mini sequin dress & a wrapper. I see myself wearing the dress on it's own for a night out & the wrapper with a simple black top for church especially in Summer.
This was my Outfit for a Charity Fashion Event that we attended with Hubby over the weekend at the Marriott Hotel in Hamburg. A friend of mine who is also a Fashion Designer was presenting her new Collection which was amazing & we were pleased to be in the audience. It was a really nice Event & we all had fun.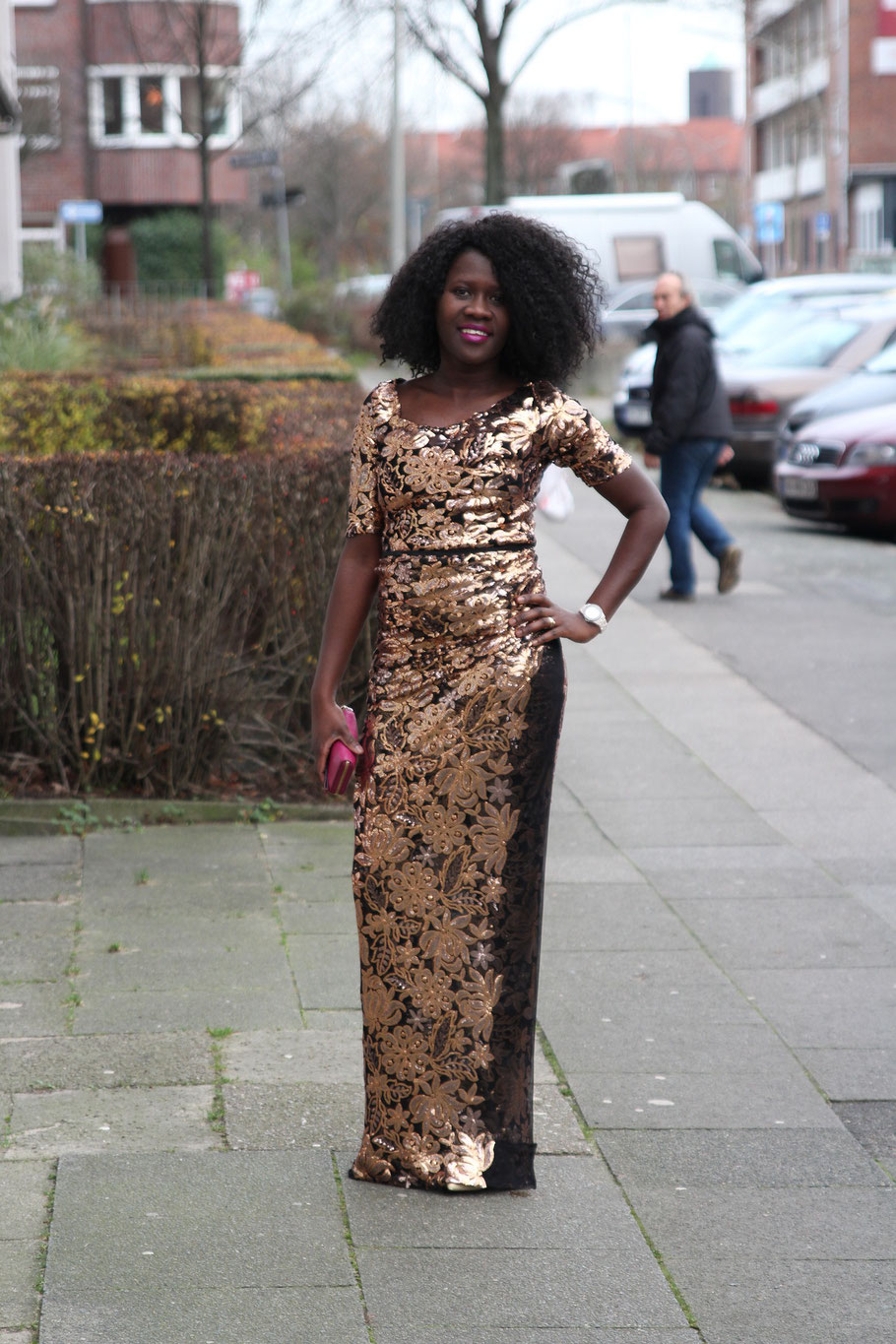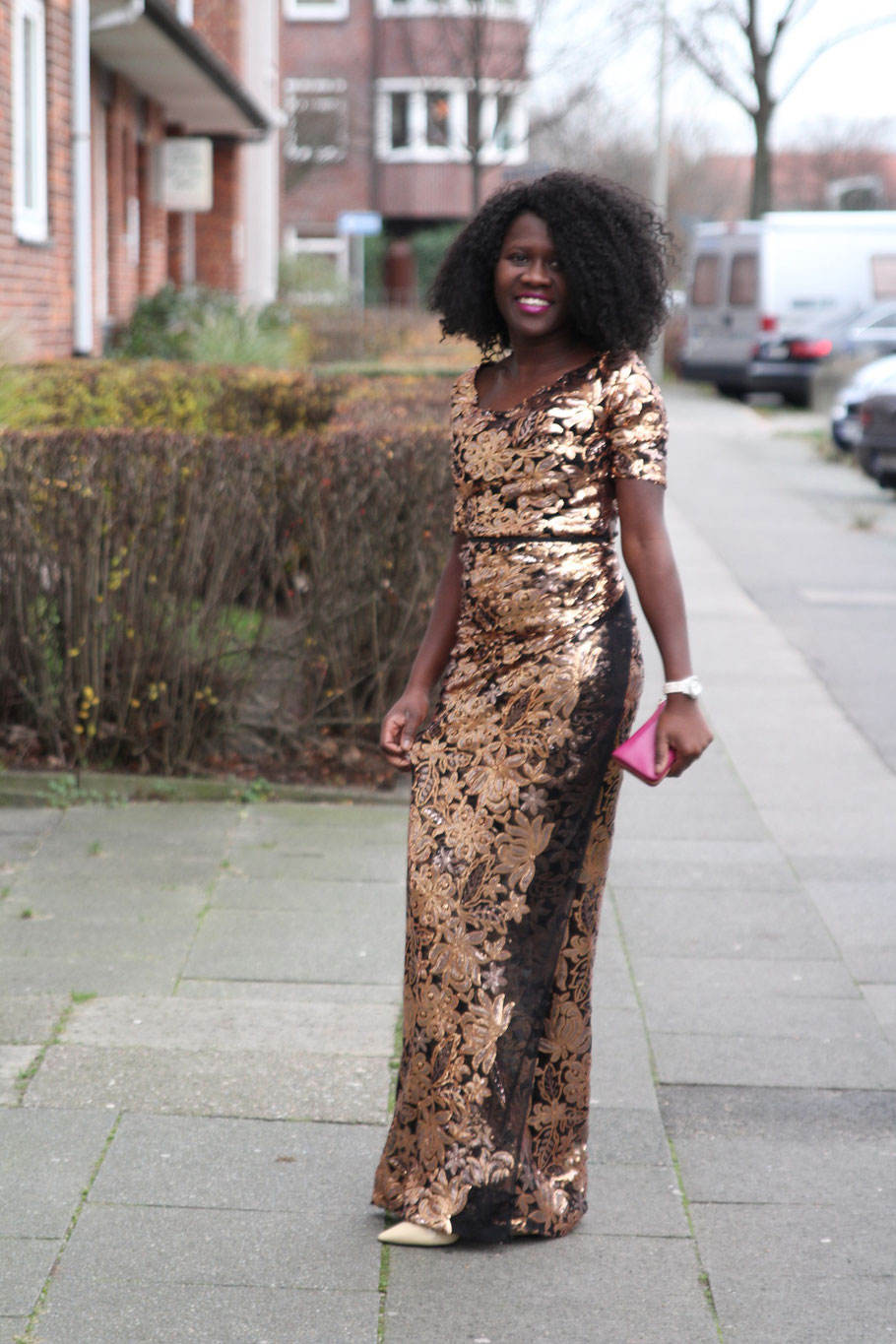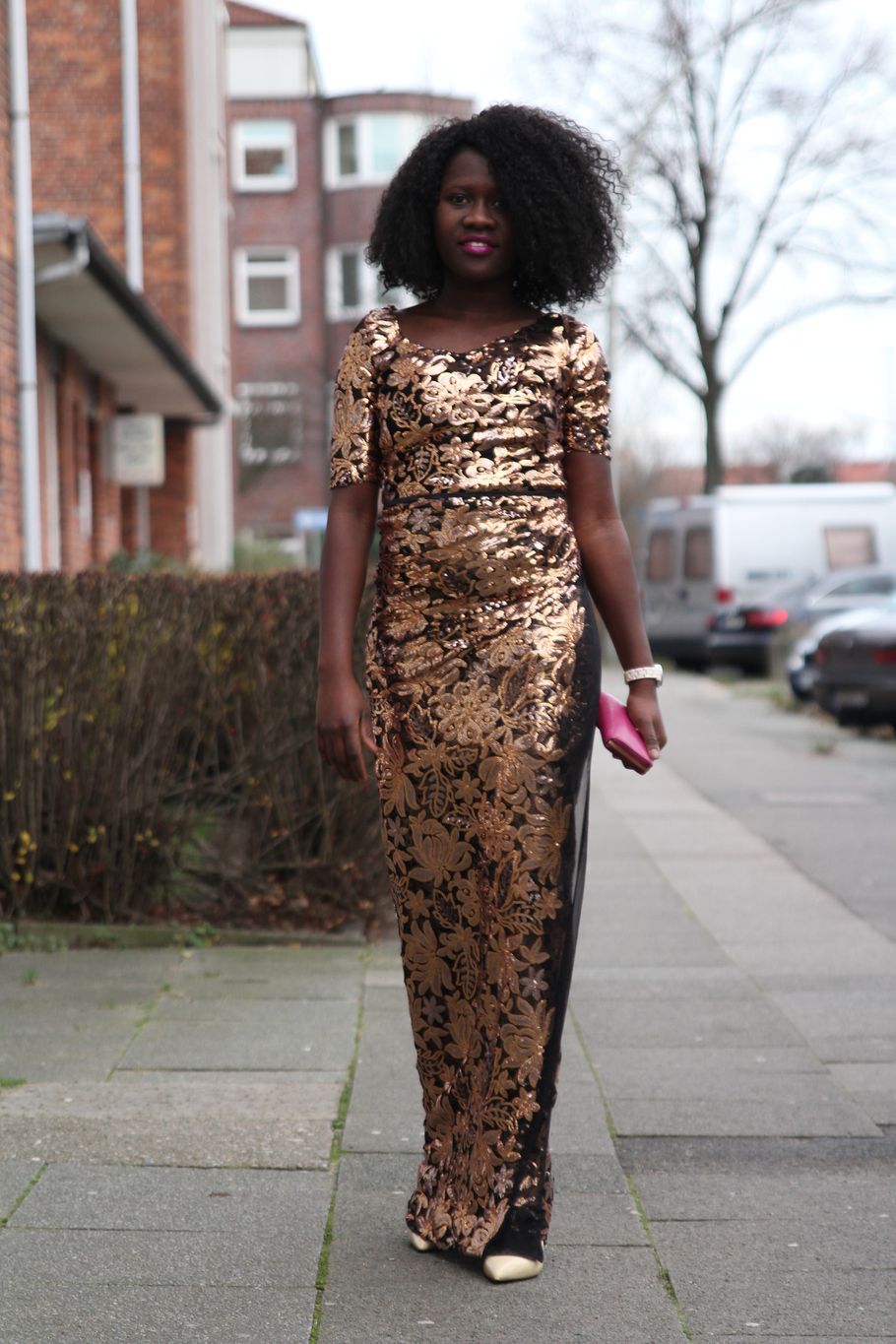 Some Pictures from the Fashion Event.