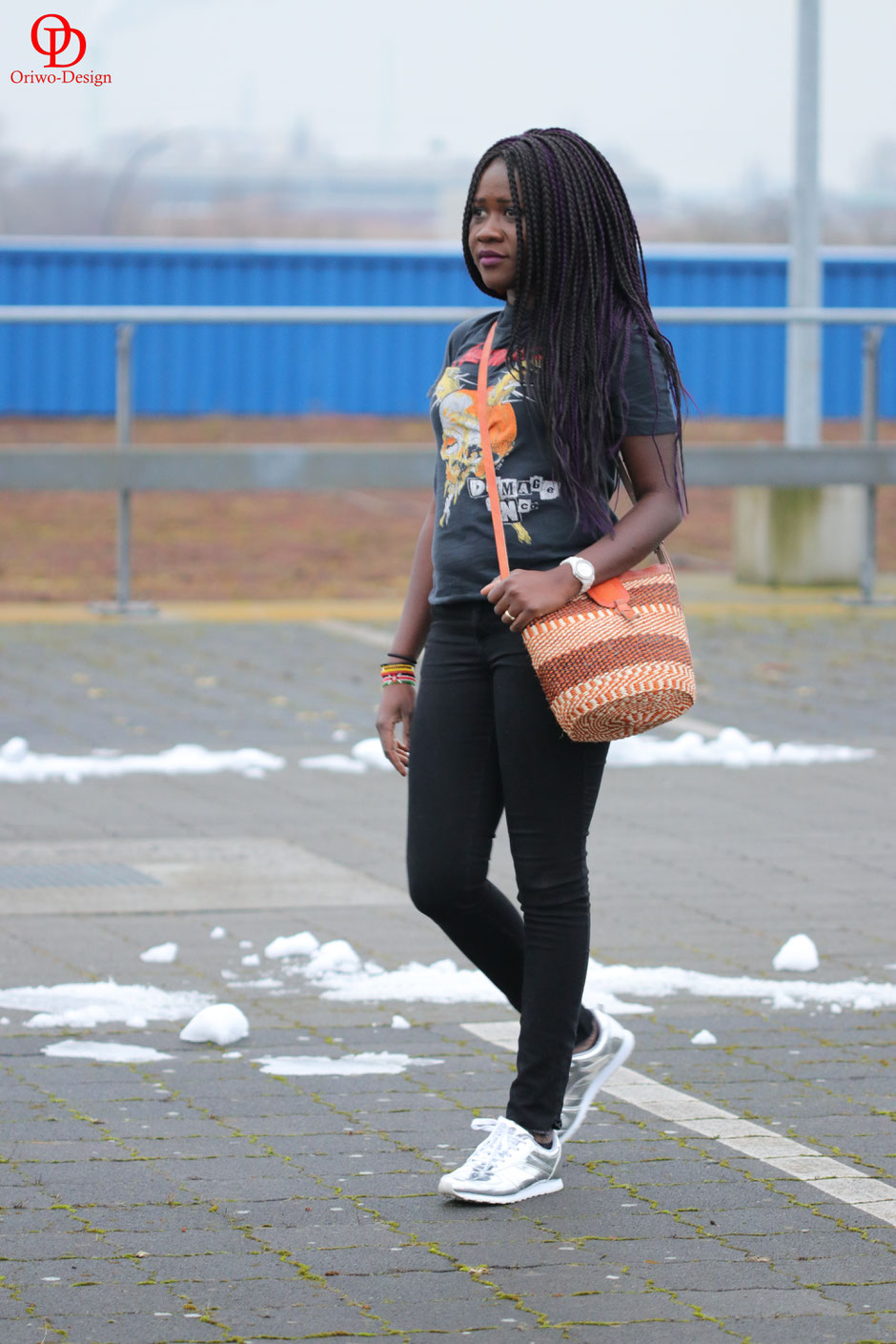 Most if not all of us ladies usually dress up 'for the works' during the week, be it for work, running errands, shopping, attending meetings or meeting up with clients & this can get a bit tiresome as we head towards Friday. But thank God for the weekend when we can put on those simple outfits that we can lounge & do absolutely nothing in. Our outfits during the week are well thought of to go with whatever we have to accomplish, even to the tiny details of shoes, hair & make up. Come Saturday, and your outfit choice takes 'backstage' & you just grab the nearest pair of jeans, a clean tshirt & a pair of comfortable shoes & you are set to go. Some accessories such as a handy shoulder bag, earrings & a bold lippie can be added to jazz up the simple outfit which can take you from sitting in front of the TV to brunch with friends or even a Kids playdate.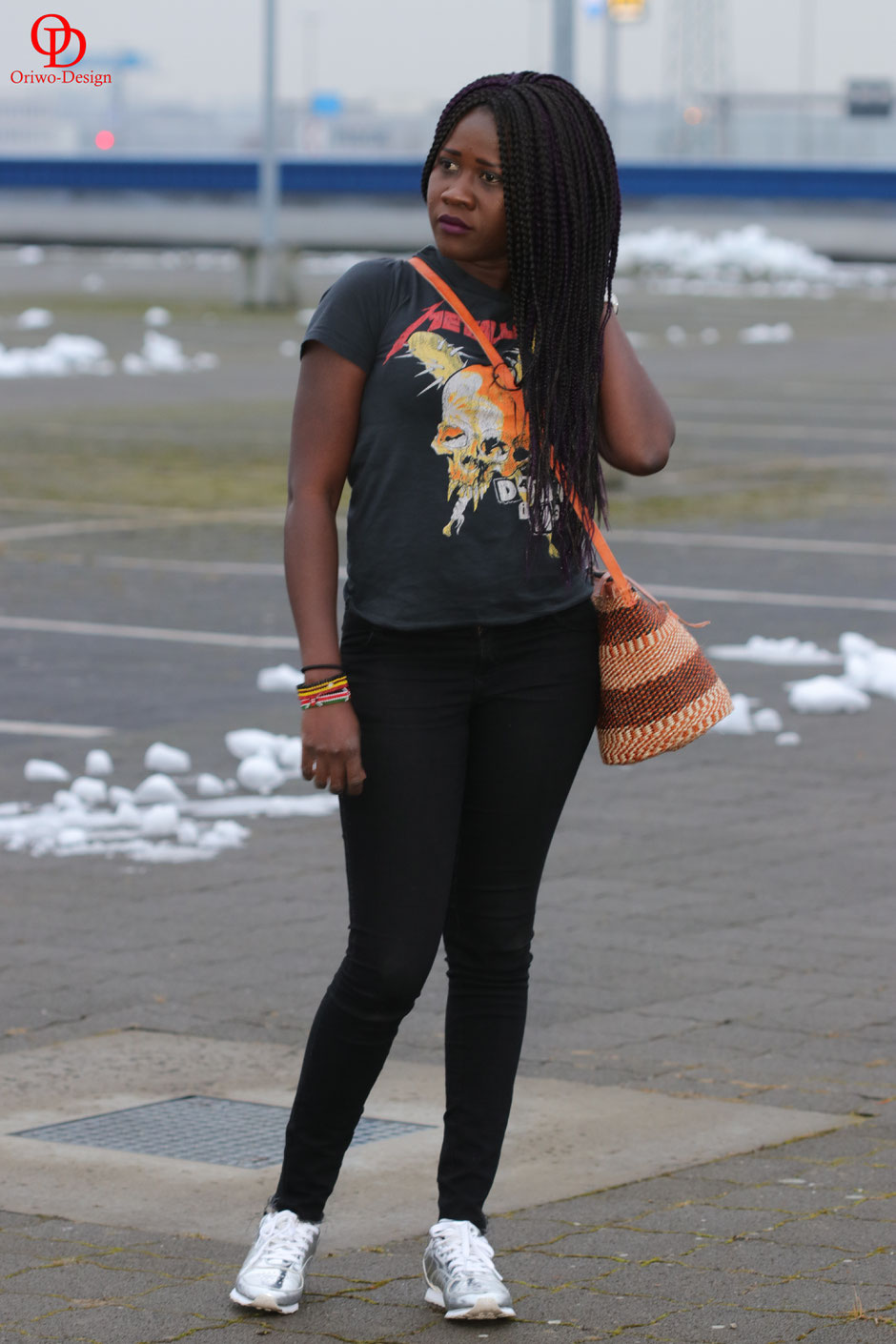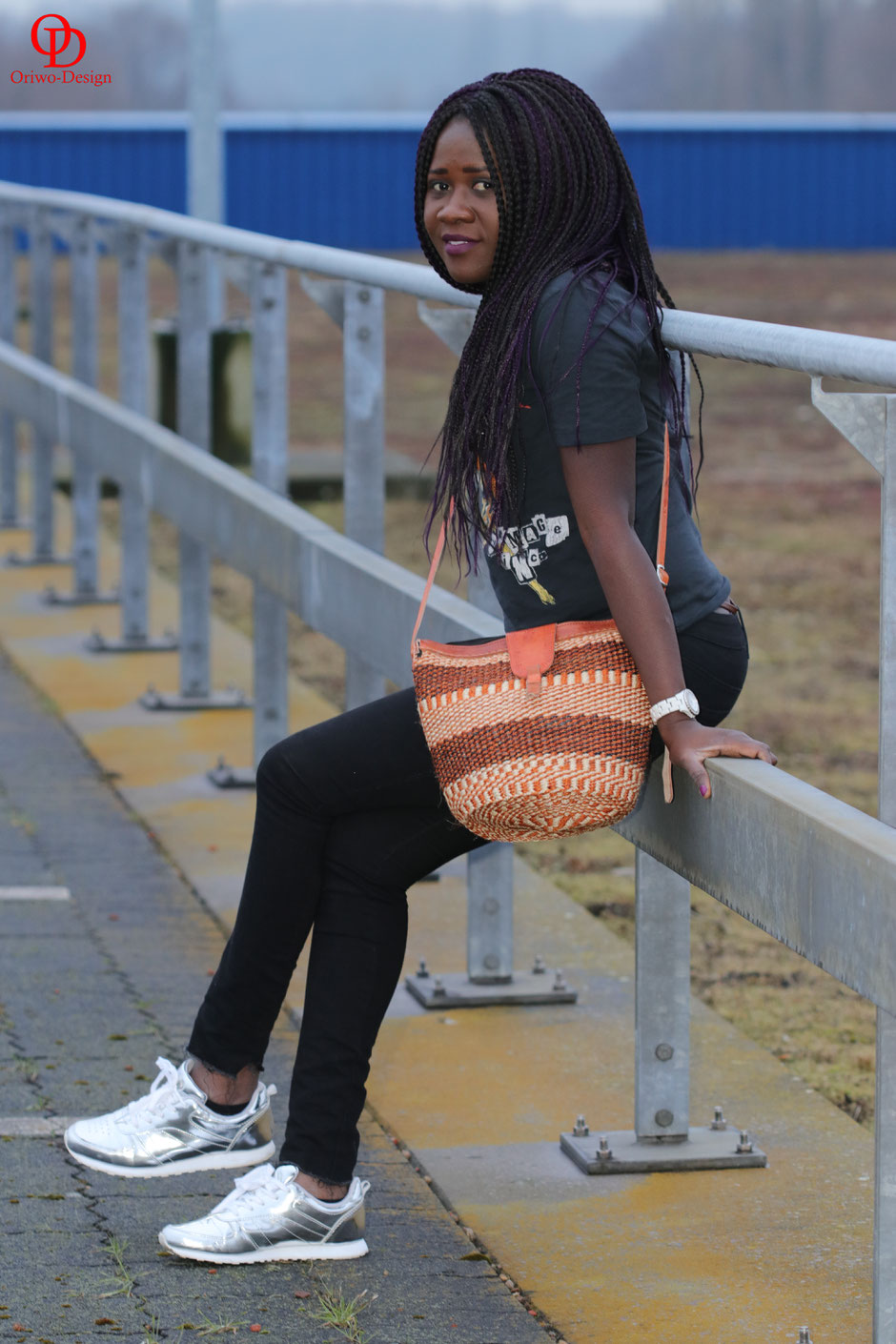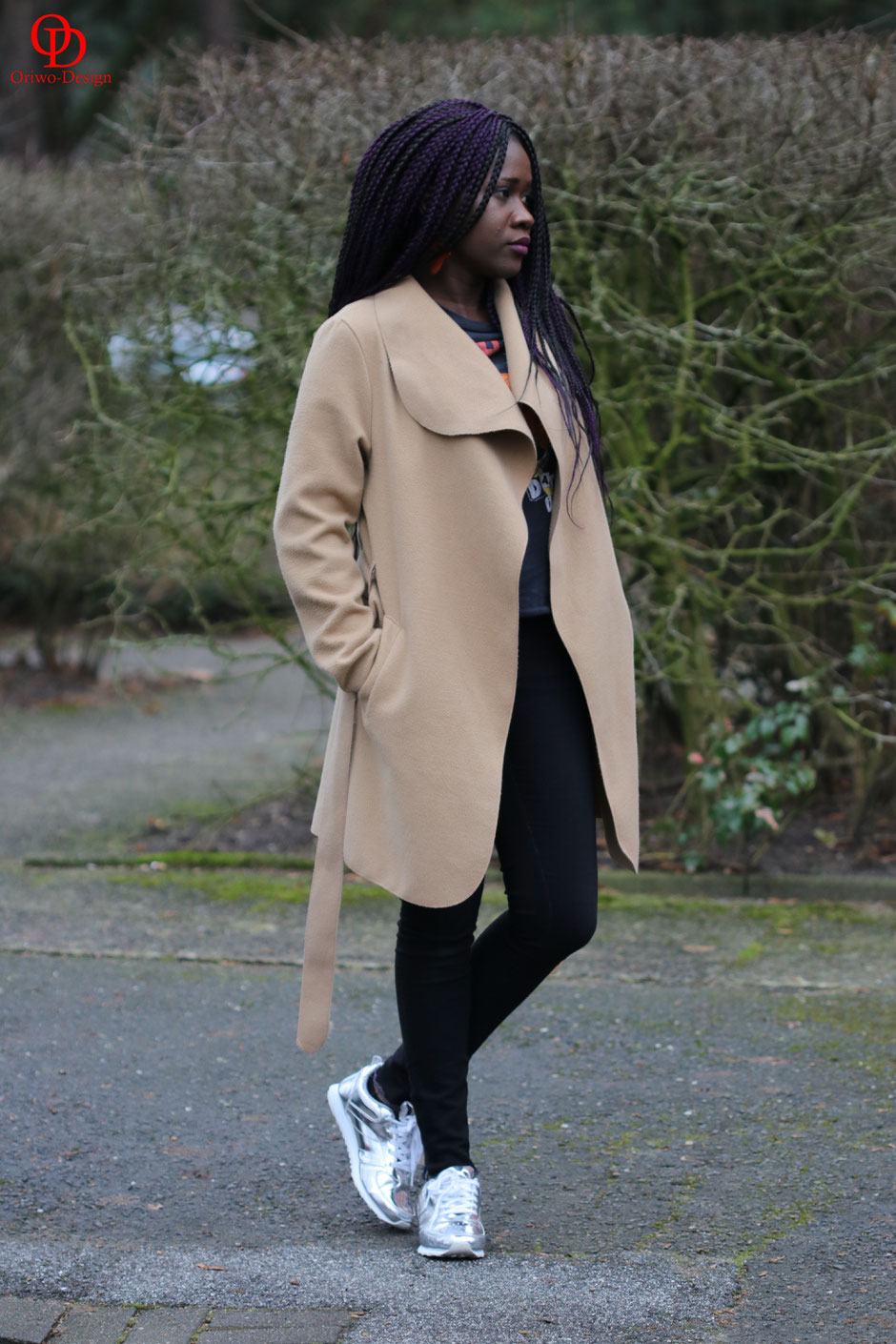 Silver sneakers                                   Were an impulse buy at Primark. Would love to get these here
Kiondo Bag                                          Bought it at Kariokor Market in Nairobi, found this online
Flag Bangles                                       Also from Kariokor Market
Africa shaped earrings                      Available here on my website
Thank you so much for taking your time to visit my Blog.