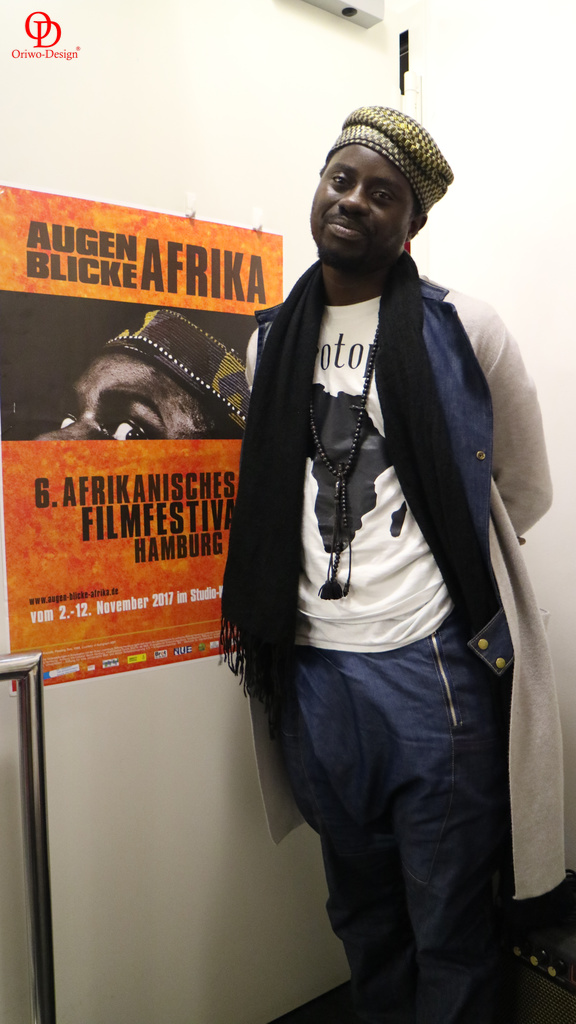 Did you get a chance to attend the recently ended 'AUGENBLICKE AFRIKA African Film Festival' here in Hamburg? I wrote a blog about it here & also posted a Vlog on my Youtube Channel. It's amazing to see how much talent there is in the continent as shown by the huge variety of Films that were screened at the Studio Kino. I had the opportunity to interview 'Saliou Waa Gouendoum Sarr' one of the talented Filmmakers whose Film 'Life Saaraba Illegal' was screened at the Festival, . A documentary Film spanning a duration of 8 years that follows 2 brothers Alhadji &Souley on their journey from 'Niodor' a small fishing village on the Senegalese Coast to Europe in search of greener pastures. 'Peter Heller' a renowned independent Author, Film Director & Producer also worked together with Saliou on this Film.
Florence: Tell us a bit about your childhood & background?
Saliou Was Gouendoum Sarr: I was born in Senegal, my father was in the military so we moved around a lot but my main base was the village (Niodor) where I spent most of my life.
Florence: At what point in your life did Filmmaking  become a career for you?
Saliou Was Gouendoum Sarr: I actually never studied Filmmaking, it kind of just evolved from my love for Theatre where I was involved a lot. But I realized that the impact of Theatre was not really as big as I wanted because the attendance was sometimes very poor. So I started writing Film scripts which I saw as a tool or weapon that I could use to reach a bigger audience.
Florence: Filmmaker, Musician or Actor, which one are you?
Saliou Was Gouendoum Sarr: (Laughs lightly), I would describe myself as an Artist because that defines what I do, which is creating. But if I were to choose then I would say that I am firstly a Musician because that is what I started playing when I was younger. Then secondly comes Actor when I joined the Theatre then comes Filmmaking. So for me, it's like a Human being, you can see, feel, listen & also talk (a combination of all senses).
Florence: In Filmmaking, is it difficult to start or harder to keep going? What are some of the challenges that you have encountered & how do you deal with them?
Saliou Was Gouendoum Sarr: I think that it is more difficult to keep going. To start Filmmaking has been made very simple by the recent advances in Technology, where you can easily make an entire Film simply by using your phone. I would advice anyone interested to just keep on going, think of new ideas & just keep at it.

One of my challenges is to stay in Dakar & to build up a physical institution like a school of Art that will offer the young talent a chance to advance themselves. It will also show them that they do not have to leave the country to pursue their dreams in the Arts scene.
Florence: What inspired you to make 'Life Saaraba Illegal'?
Saliou Was Gouendoum Sarr: My inspiration was my family, my cousins, who really shed a light on the fact that I am lucky to have had an opportunity to go to school & University & get my degree. I wanted to make use of this 'luck' to help my community by bringing awareness about this phenomena.
Florence: What can we expect from you in the near future?
Saliou Was Gouendoum Sarr: Am working on a new Album & Film too so keep your ears & eyes opened.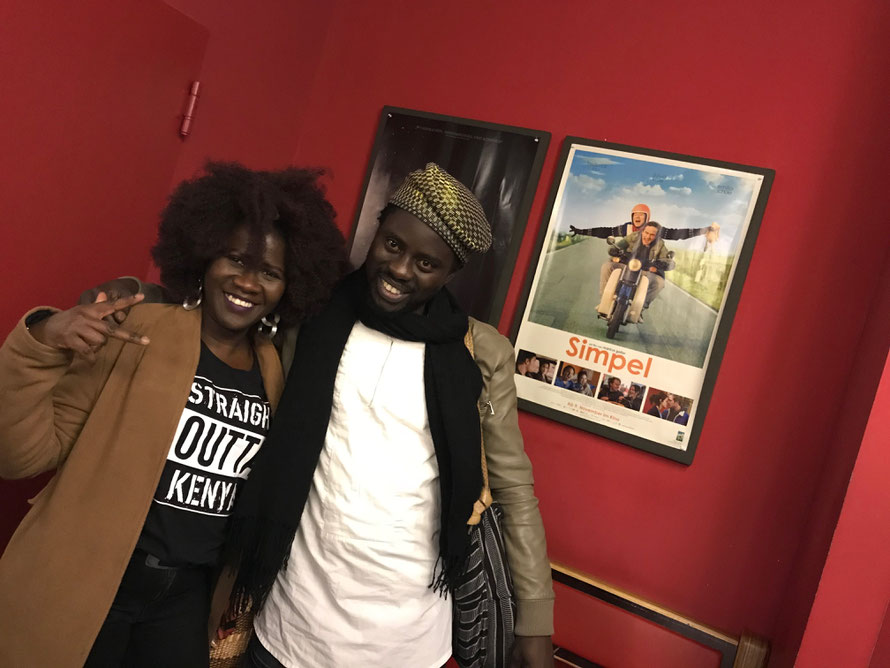 Thank you so much for visiting my Blog.