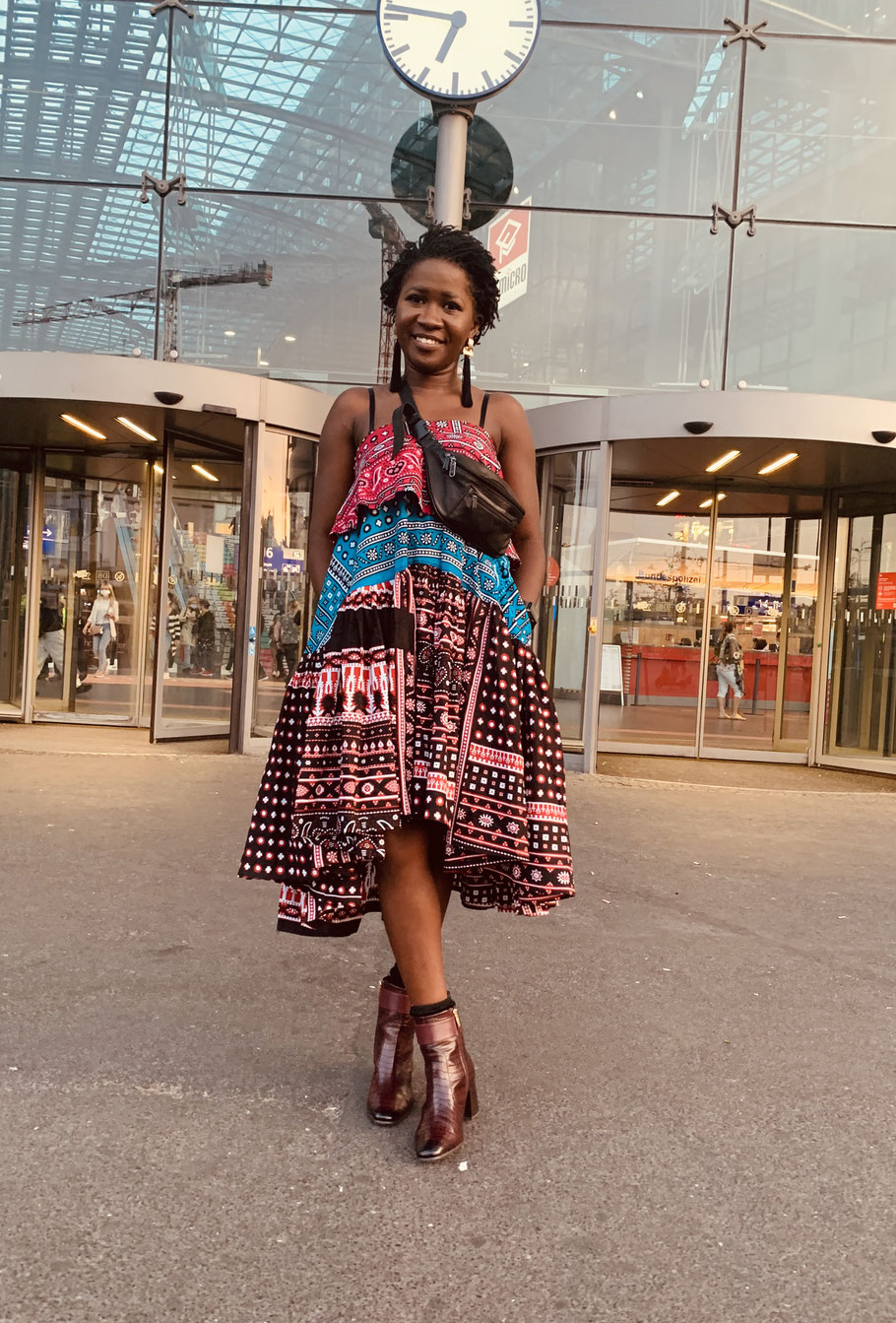 The BLACK BUSINESS DINNER founded by  'Africa Food Festival Berlin' brings together Entrepreneurs, Mentors & individuals with interesting networks together at one table, in a relaxed atmosphere to offer them a chance to get to know each other, interact & mix up their different positive energies. I had the pleasure to attend the 2nd edition last week in Berlin.
This was my first 'real' networking Event since the Pandemic struck & oh boy, was I excited. It felt good to go on the train ride, Berlin's weather was great & to crown it all, the atmospere at the Event was just amazing. It was held at 'Loft am Salzufer', a charming location which offered us a great ambience to relax & also mingle. The speakers included 'Adelaide Wolters' founder & CEO of 'Unrefined Riches', 'Sannssi Cisse', Co.founder of 'Motivationbros' & the Head of Collaboration at 'GreenTec Capital Africa' & 'Deborah Choi', the founder of 'Horticure' who shared so much about their journeys as black entrepreneurs & it just felt great to be able to relate to all the challenges & successes that they talked about.
And what is a table without food! There was of course a wonderfully curated 3 course African inspired meal from 'Gloria Liebherr' of 'Glory Soulfood' accompanied by drinks of all sorts as the participants got a chance to get to know each other, network & to simply enjoy the lovely evening.