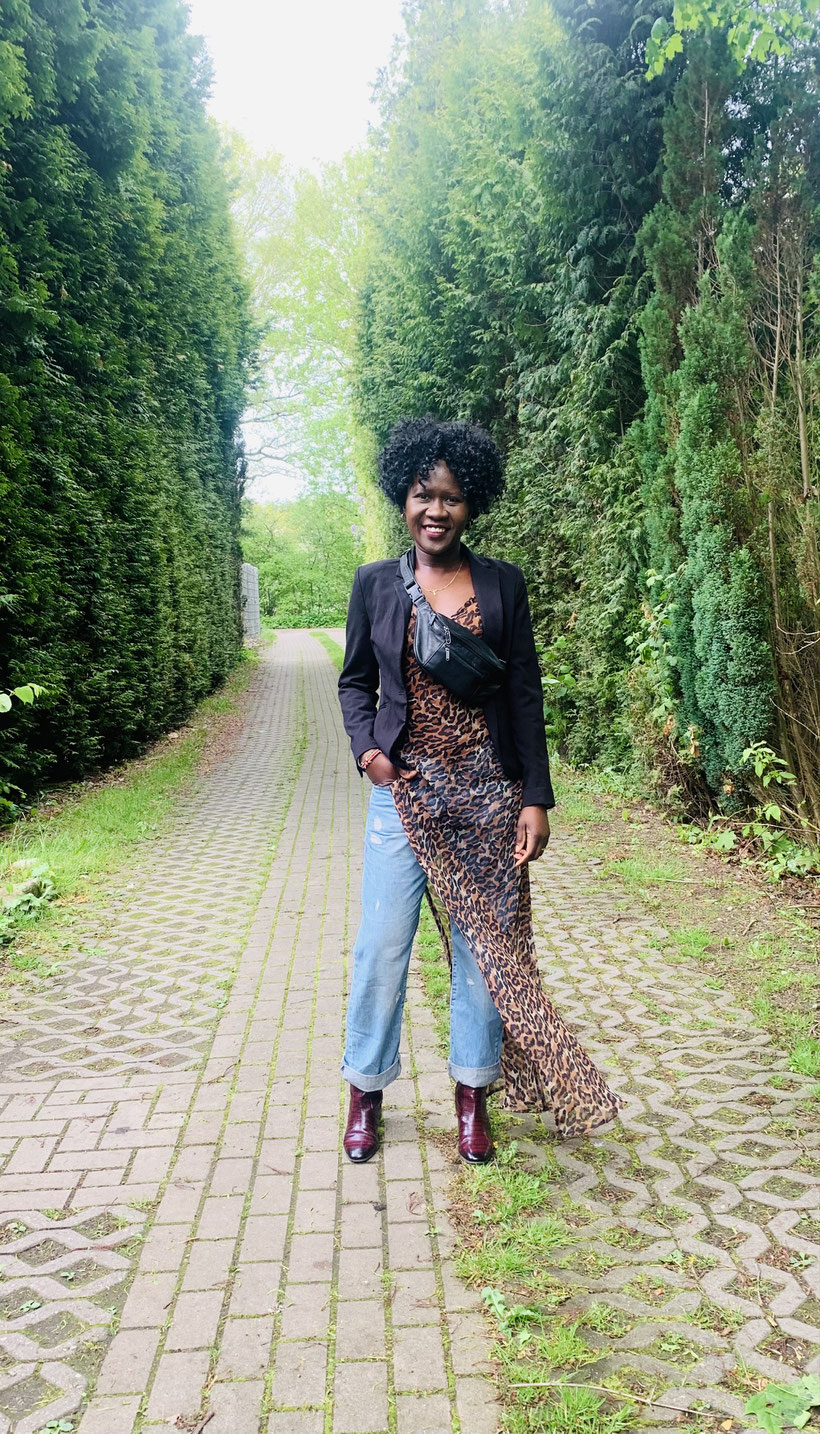 'Instincts' is said to be the way people or animals naturally react or behave, without having to think or learn about it. This basically means that it has a lot to do with listening to your inner gut feeling, & then acting upon it. I was recently invited to a friend's Birthday Party whose theme was 'the Animal Print'. This was my first 'official' gathering with people outside of my immediate family & boy was I excited. My 'Animal Print' outfit which I had planned almost a year ago (the birthday party was postponed from last year because of the pandemic) still existed & fit me just great. We all had such an amazing time & it felt good to be around people, sharing stories & experiences & just laughing joyfully with each other. It was of course very weird to have to 'check in' with our negative tests but that is now the 'new normal' & we all have to do our part to survive this Pandemic.
When I got back home later, I realized just how exhausted I felt, it was as if I had been physically working the whole time. Not only that, I somehow felt emotionally drained, a feeling that quite surprised me because I thought that the 'fulfilled' feeling that I had felt at the party would be carried on into the next days. I felt simply tired & couldn't wait to crawl into bed & do absolutely no socializing for a very long time. I have never thought of myself as an 'introvert' but somehow spending time confined in our small circles for almost the last one & a half years has made me develop some 'introvert behaviours'. Am not sure how to deal with this new feeling & how long it is here to stay, but am just going to trust my instincts & follow it wherever it leads me in the hope that it brings with it positivity & it's own art of  'fulfillment'.
I do hope that you are all doing well & staying safe.