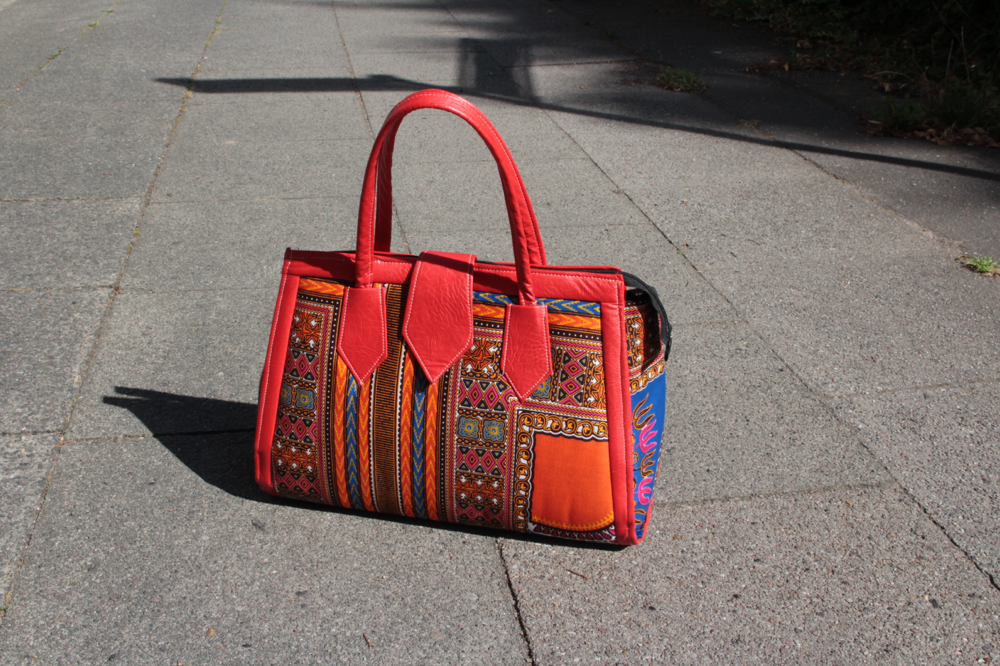 It's said that you can tell a lot about a Woman's character by just taking a look at the contents of her bag. Well, in my case, that can be quite challenging because i carry almost everything in my bag. I love big bags in which i can just throw in everything that i need (which is a lot most of the time). So, when i find a nice big bag, i carry it every single day. And at the moment, am loving my new Dashiki Print Handbag, which will soon be available for sale here on our Website, & in different prints. It's big enough to fit in a lot but also stylish & just the right pop of colour that you need to add to a plain & simple outfit.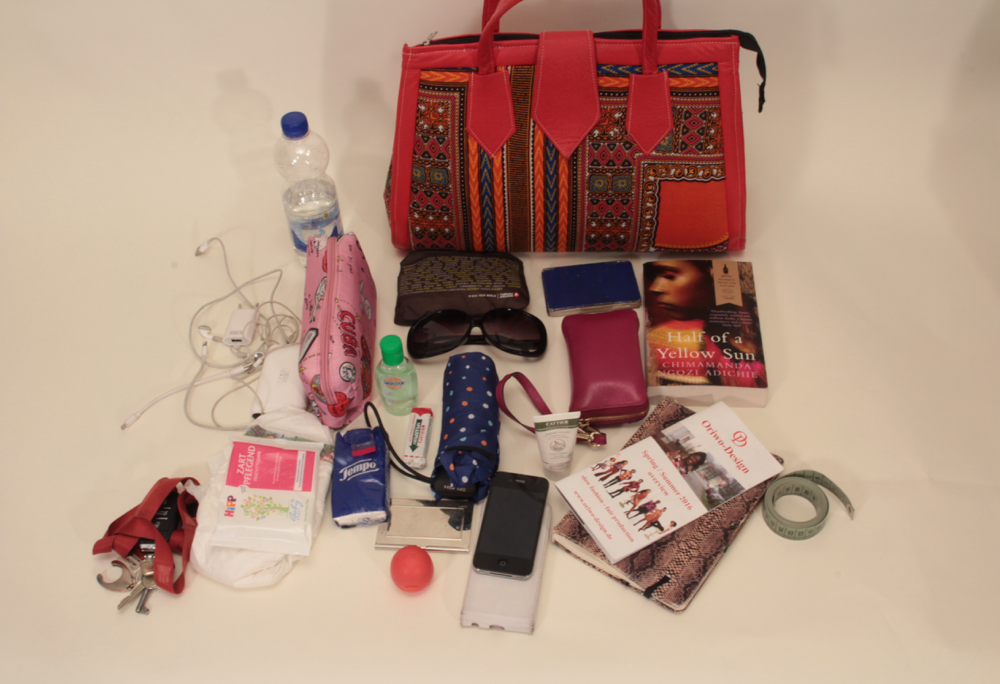 A bottle of water when i need to obey my thirst.
Make-up bag which carries a face powder & Kabuki brush, Lipsticks, a beauty blender & concealer, when i need to touch up my make up. I got it at Budnikosky & love that it's big enough to carry all that i need.
Hygiene bag
A small notebook which has my contacts, just in case i can't access them from my phone.
Wallet which has my ID & cards. I bought this from Michael Kors about 2 years ago & i still love it.
A set of Keys
EOS Lipbalm (Strawberry) that i've also owned for quite some time.
My 2 Phones (Private & Business Lines)
Disposable Nappy & Wipes (just in case my 2 year old needs one & i don't have his bag with me).
Metal case that holds my business cards.
Some tissues
An umbrella (if you live in Hamburg, then you know that you need one all year round)
A power bank for my Phone & earphones
Hand sanitiser
Handcreme
Some Breathfreshening Gum
A flyer/Broschure from Oriwo-design (just in case i run into a potential client)
Sunglasses (for those rare sunny moments)
A big notebook where i write in everything, client's measurements, wishes, plans, designs, ideas, reminders, to-do-lists, shopping lists.
A book to read (Half of a Yellow Sun by Chimamanda Adichie Ngozi who am loving at the moment)
A sandwich (not pictured because i had already eaten it) which is usually my lunch at the office
And of course Last but not least, my trusted Tape measure (just in case i need to take a Client's measurements).
This is what i carry in Summer but when the weather changes, then you will find a scarf, a pair of socks & extra pullover for those colder days. That's why whenever i read those features where someone is asked about what 3 things that they would wish to have if they ever got stuck on a deserted Island, am shocked when they actually name only 3 things. As for me, i would wish to have my whole bag with me, because i really really need everything that is in it.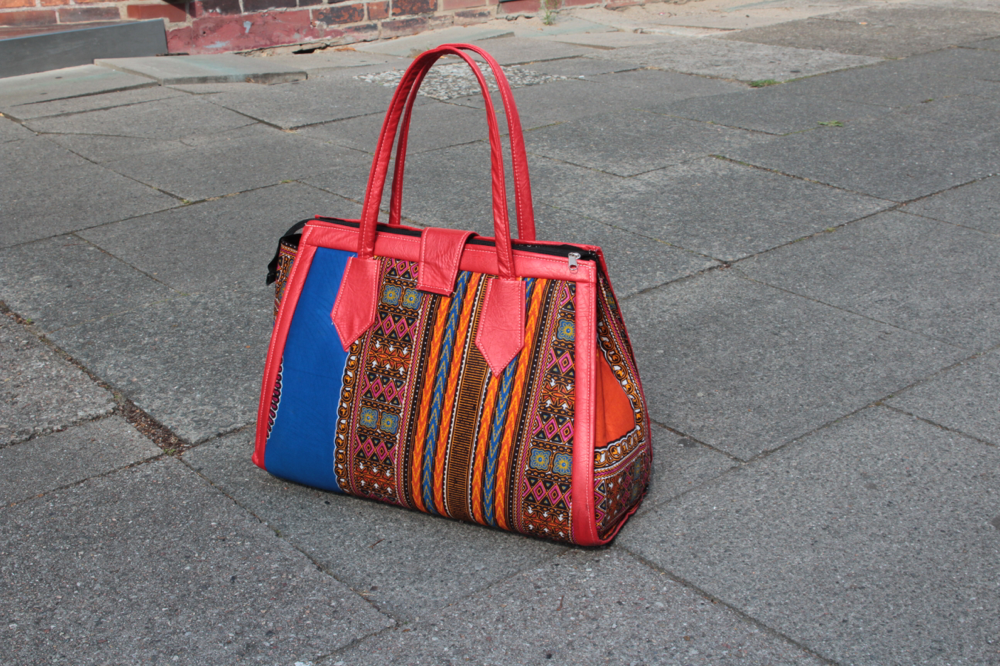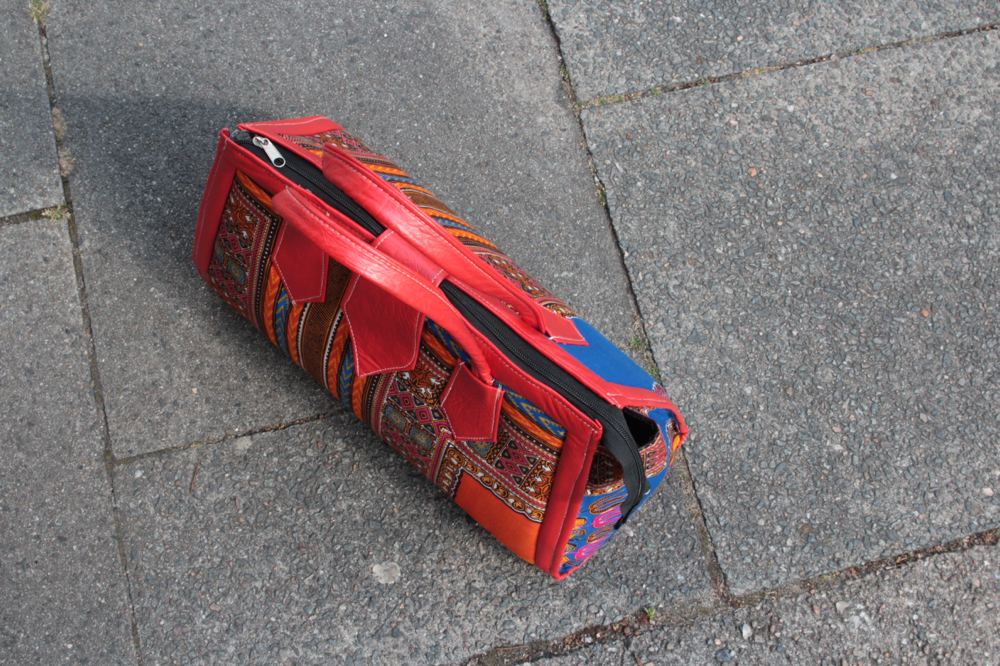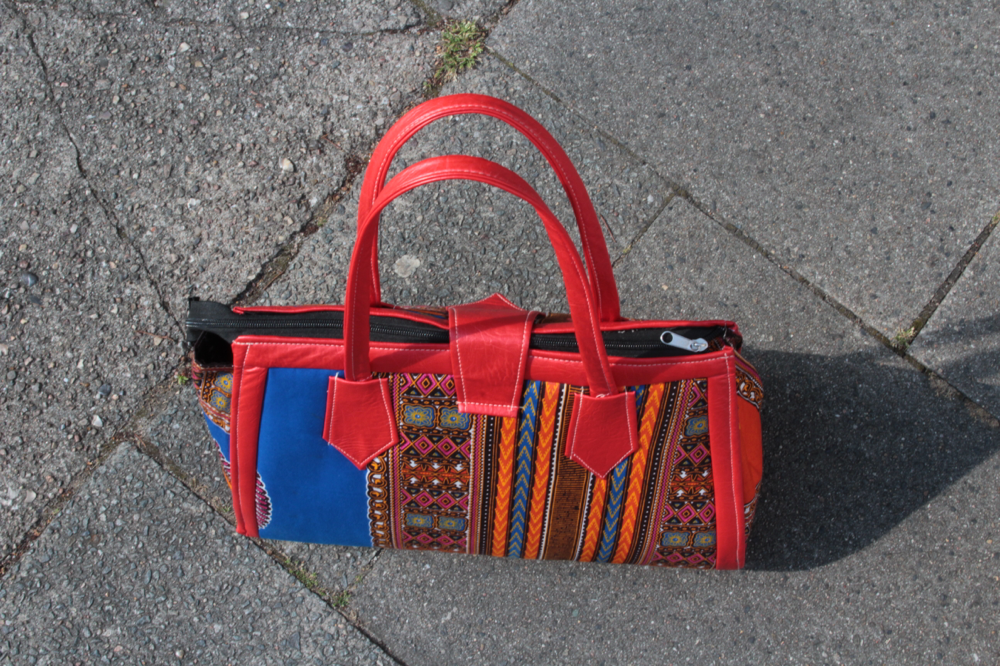 What about you, what would you wish to have with you on that deserted Island? I'd love to hear from you. Please let me know in the comments section below.