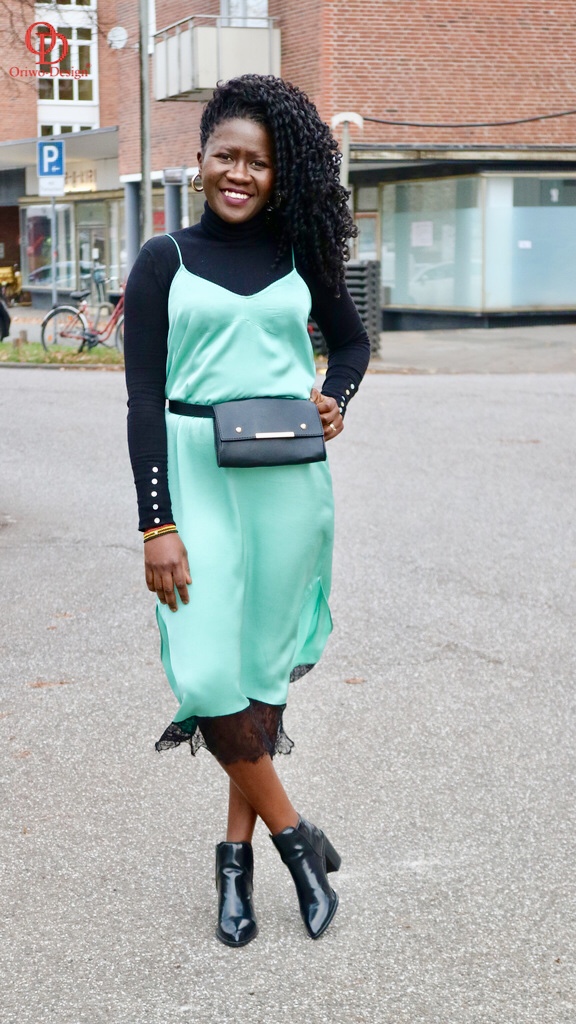 If there's a dress that should be hanging in every woman's wardrobe, then it should the 'Slip dress'. Actually, this dress hangs already in most women's wardrobes but is mainly worn as an undergarment or in some cases as a 'Negligée'. One of the many reasons why I own several slip dresses, as evident here, is because it can styled in several ways. How you style it depends on which look you are going for (casual or elegant) & also where you are going to (work or out for drinks with friends).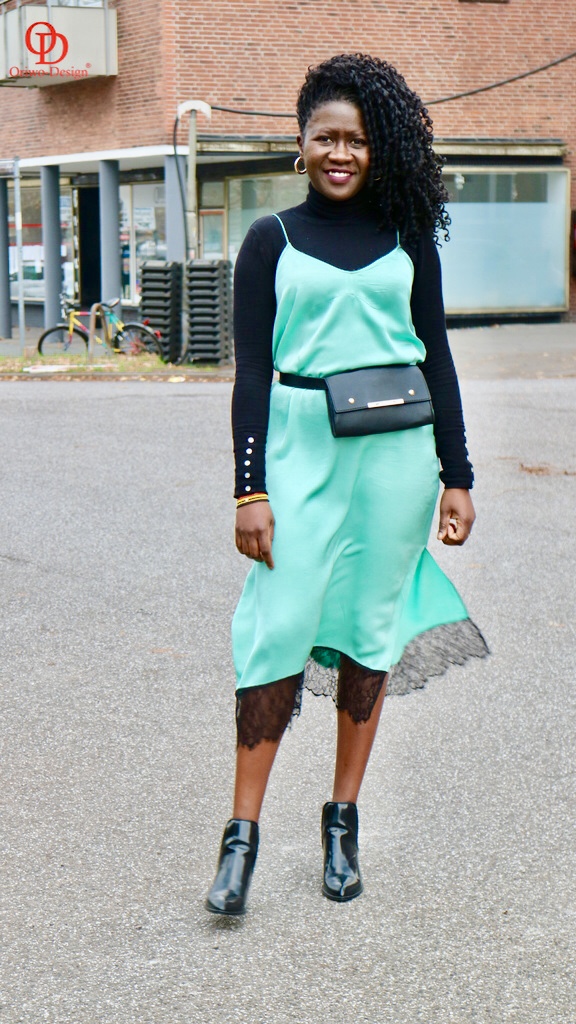 I layered a fitted knit top under the dress because it is freezing at the moment & conjured up a waist bag using a simple black belt & clutch bag, a trick that I learned from one of my favorite Fashion bloggers & Youtube guru (Karen Britchick). A simple pair of earrings & black patent booties completed the simple day look.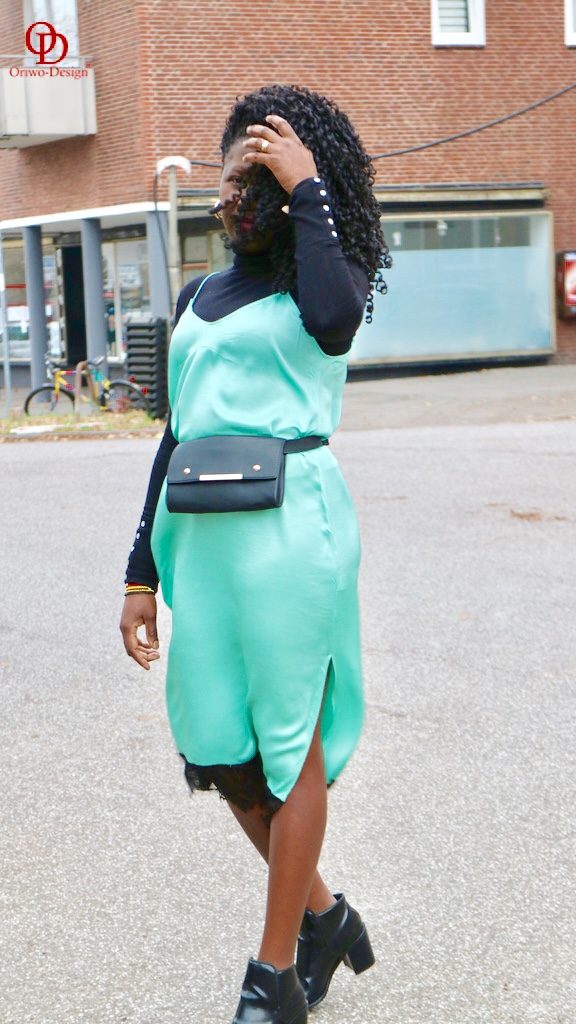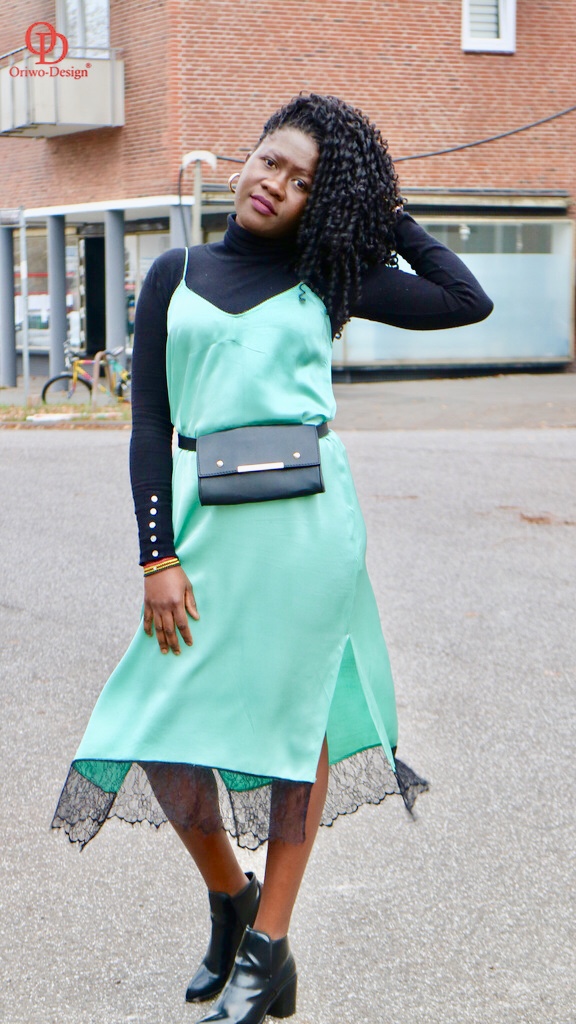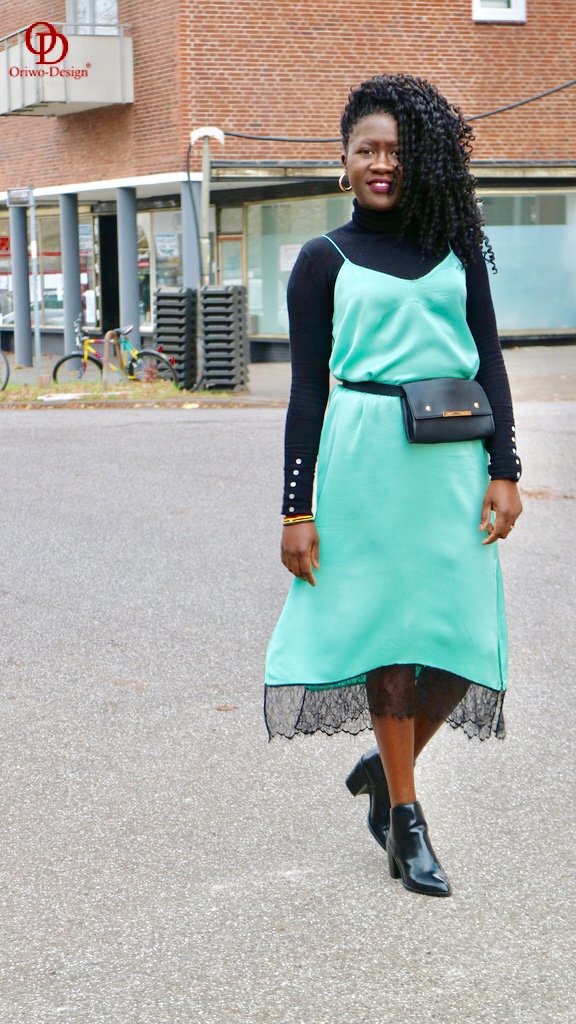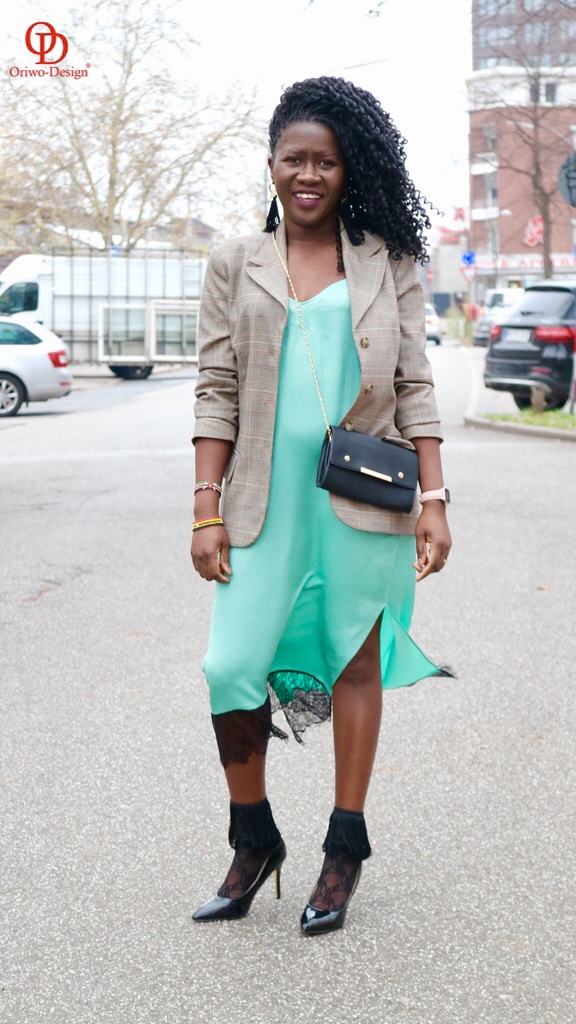 Come evening & am ready to party, lose the knit top & replace it with a blazer, even better, an oversize blazer. Add your favorite killer heels with socks to edge the look even more, some statement earrings, a clutch bag & you are ready to go paint the town red.