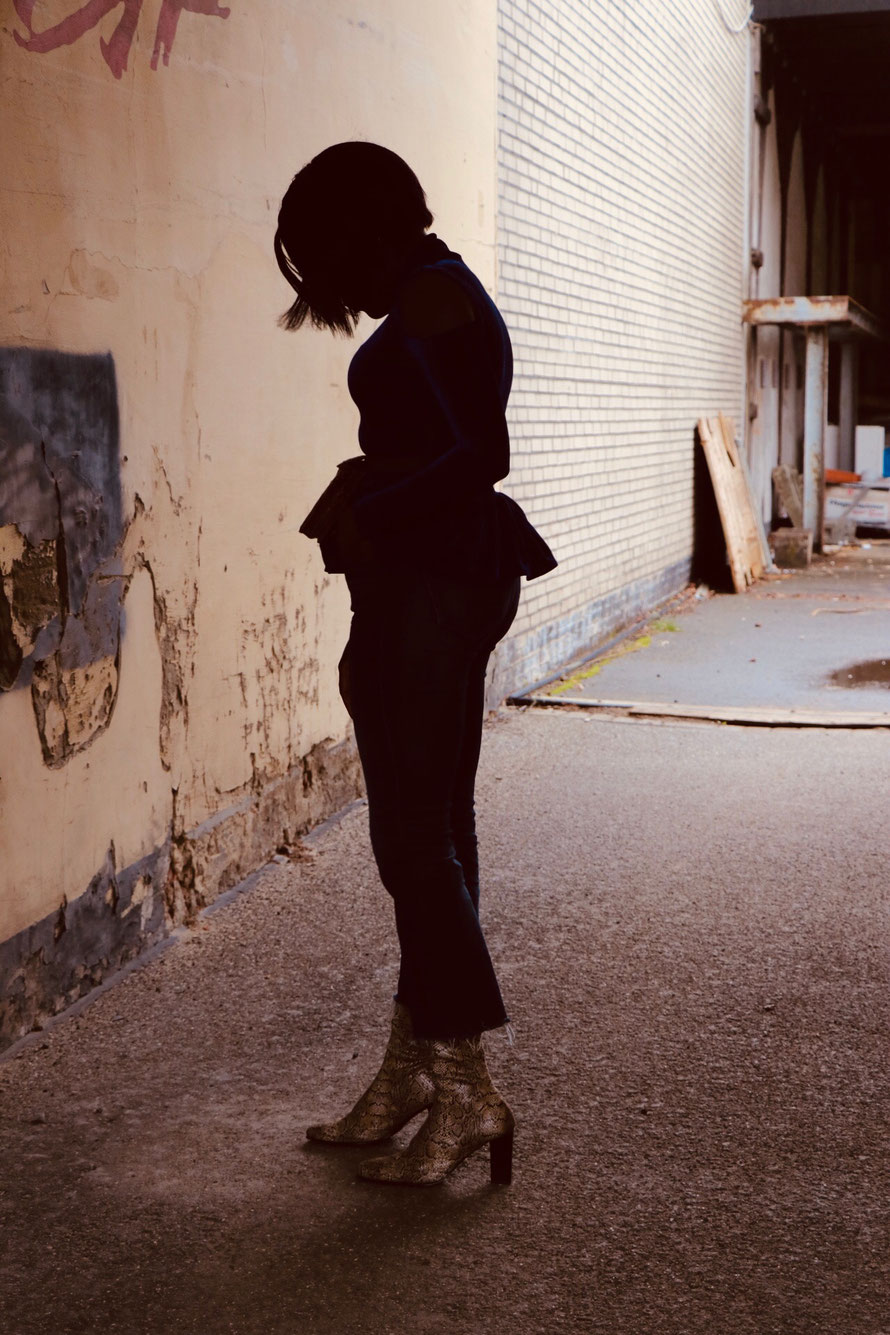 How do you go about trying out new things, trends or adventures? Do you try them out  cautiously or are you the type that goes all in at once? In my case it really depends on what it is, for example the 'Snake Print trend' that we have seen all over in the last couple of seasons. In my opinion this trend is not really a classic for me, so as with all such, I choose not to invest  a lot on it. On the contrary , this is where I scour Ebay & thrift stores to find gently-worn pieces to add to my wardrobe. And as luck would have it, I managed to find these beautiful snake print boots which are perfect as they can be worn both with skirts or dresses as also with jeans. And of course I had to pair them with this bag that was a gift from my brother that I wore as a belt bag, a trend that also seems to be here to stay.
I wish that we also had a chance to try out decisions in life first before actually making them to see if they will work with our lifestyles or not. This way so many mistakes & misunderstandings would be avoided & life would be much more simpler.
I wish you all a lovely week ahead full of new & adventurous decisions.