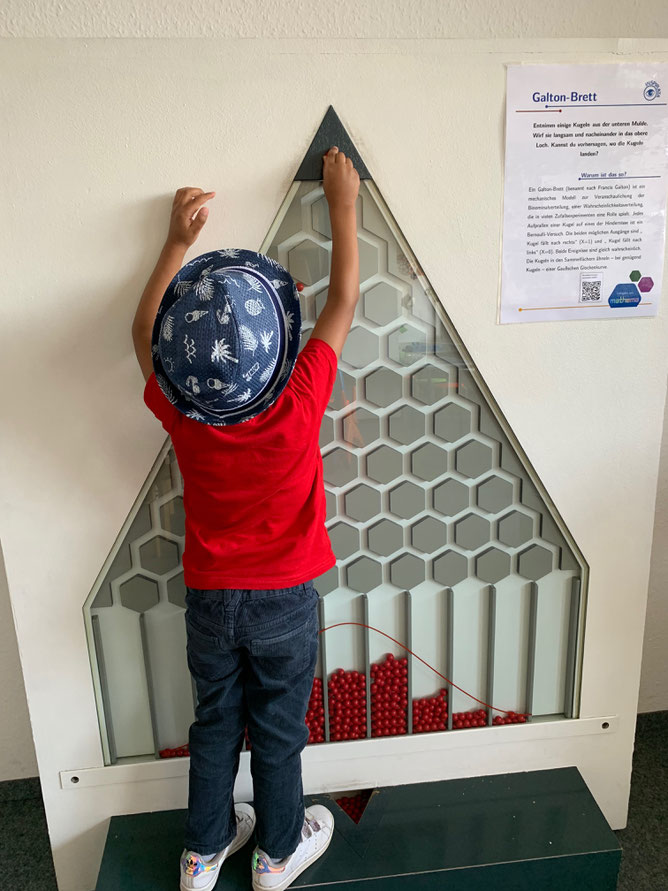 I should already be in bed by now but here I am, wide awake as I type this special Blogpost. It's not just any normal day for me because my baby boy is turning 5 years today. Typing it makes it feel even more real & maybe reading this a couple of times will help me get used to the idea that I have a 5 year old son! Going through the photos & videos that I've made of him through the years bring back such beautiful memories which in turn make me feel so grateful to have him in my life....HAPPY BIRTHDAY BABA!
If you know me, then you can probably guess just how many DIYs I have going on for him. I just finished baking him a cake that he will take with him to Kindergarten today (a nut-free Carrot cake because nuts are not allowed there).  I simply googled for a 'nut-free Carrot Cake ' recipe & found quite many simple ones. And I also made him one cup-cake (a real cup-cake that I made using a tea cup as a form because I couldn't find any muffin forms in the house), that's what he will be having for breakfast. I still have a few more DIYs for his birthday party planned for this weekend which I can hopefully share with you guys (if I manage to) which I hope might inspire someone who may also be planning a birthday party.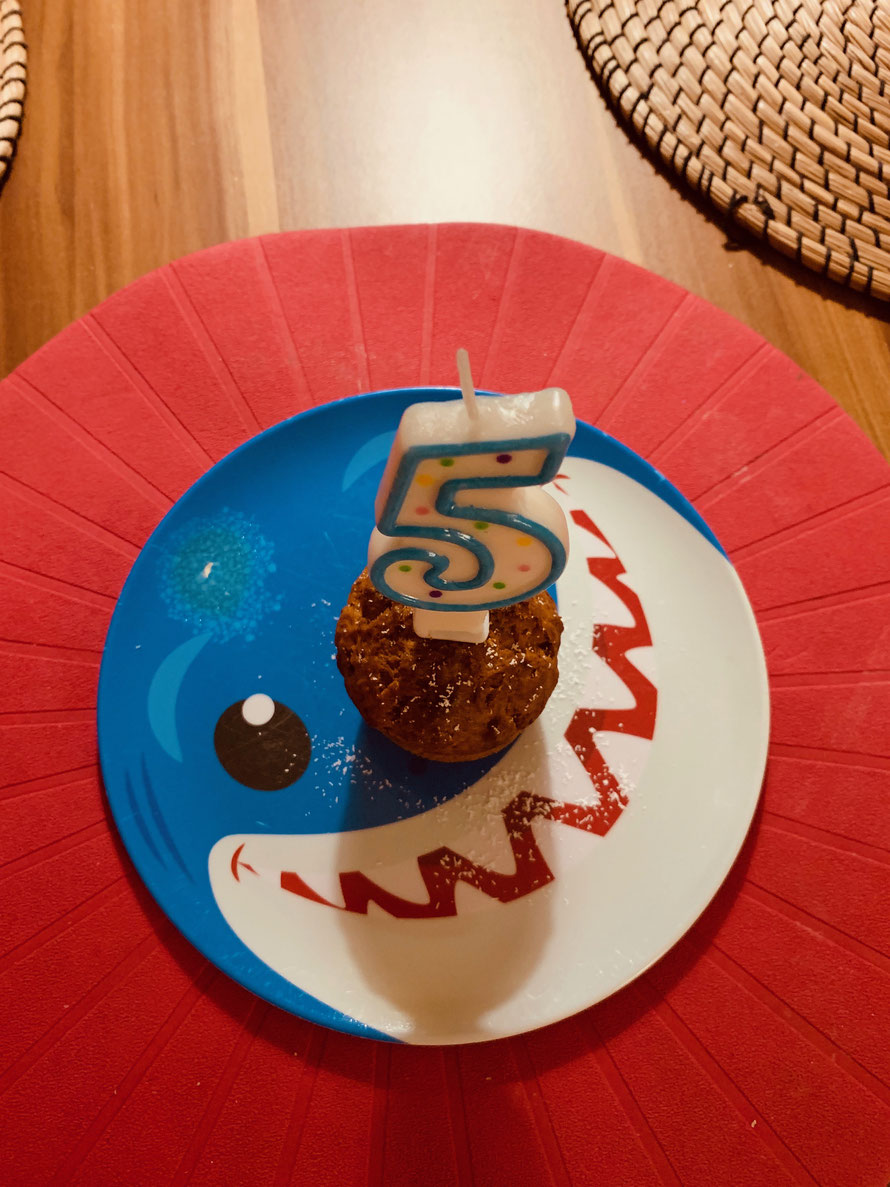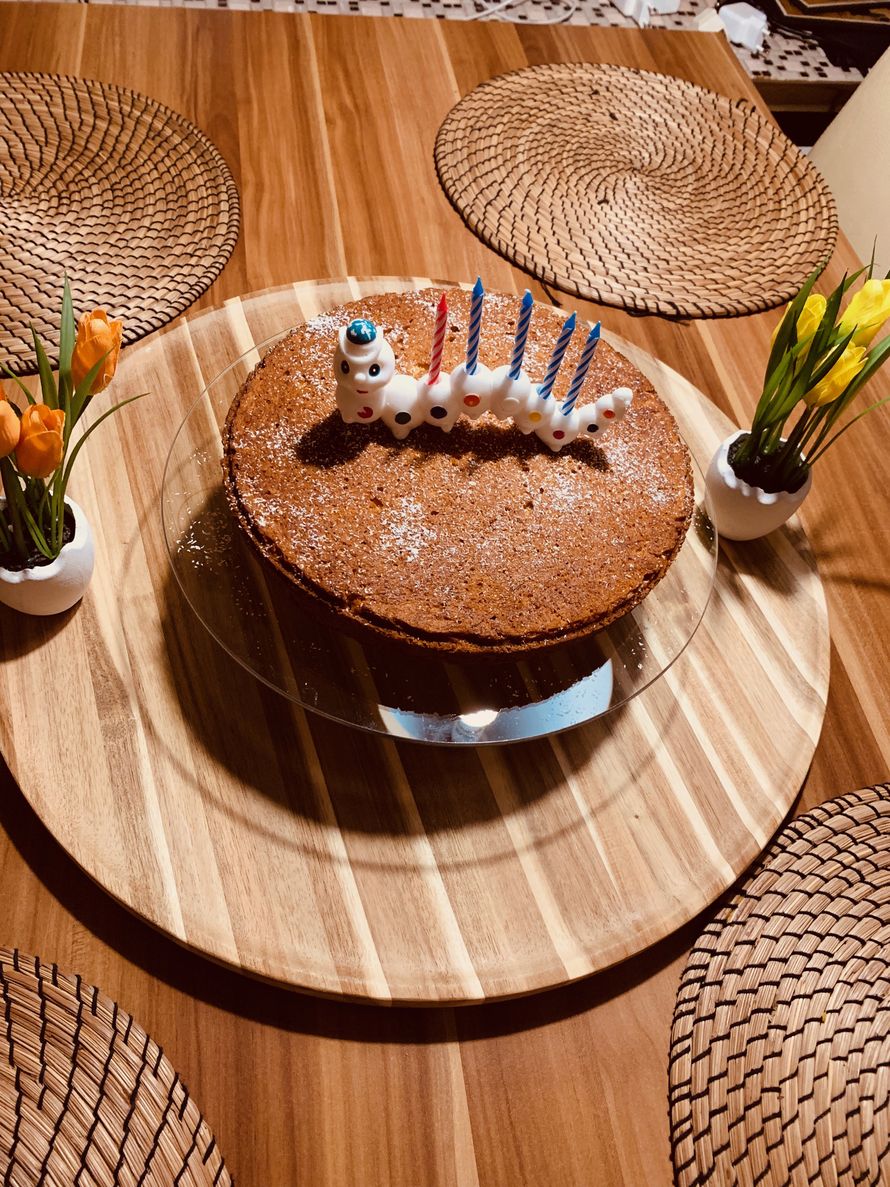 He loves eating so I thought that this candle-holder would be appropriate for him (Kleine raupe niemersatt).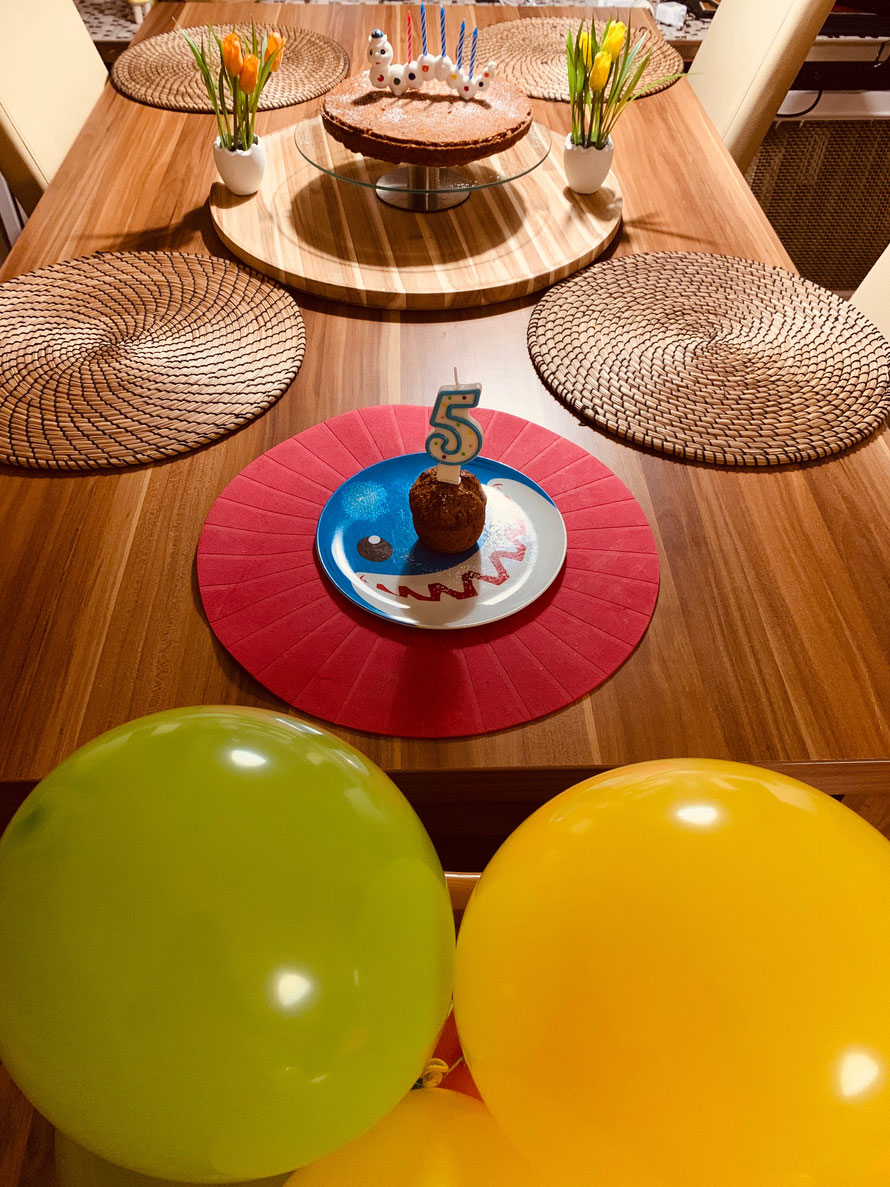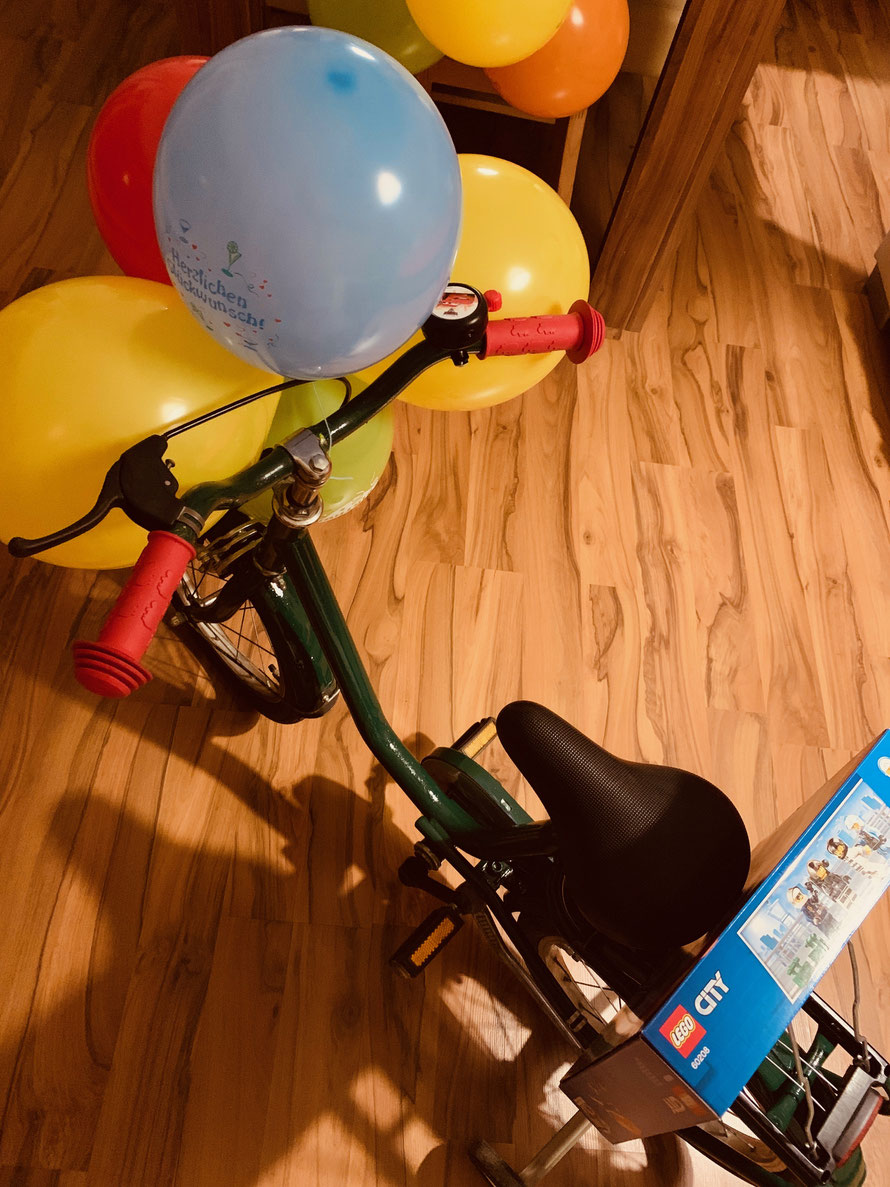 This used to be my daughter's pink 'Barbie bicycle' that we've refurbished by painting  green & changing a few features like adding a new 'Cars' bell. And of course his LEGO collection gets a new addition too.