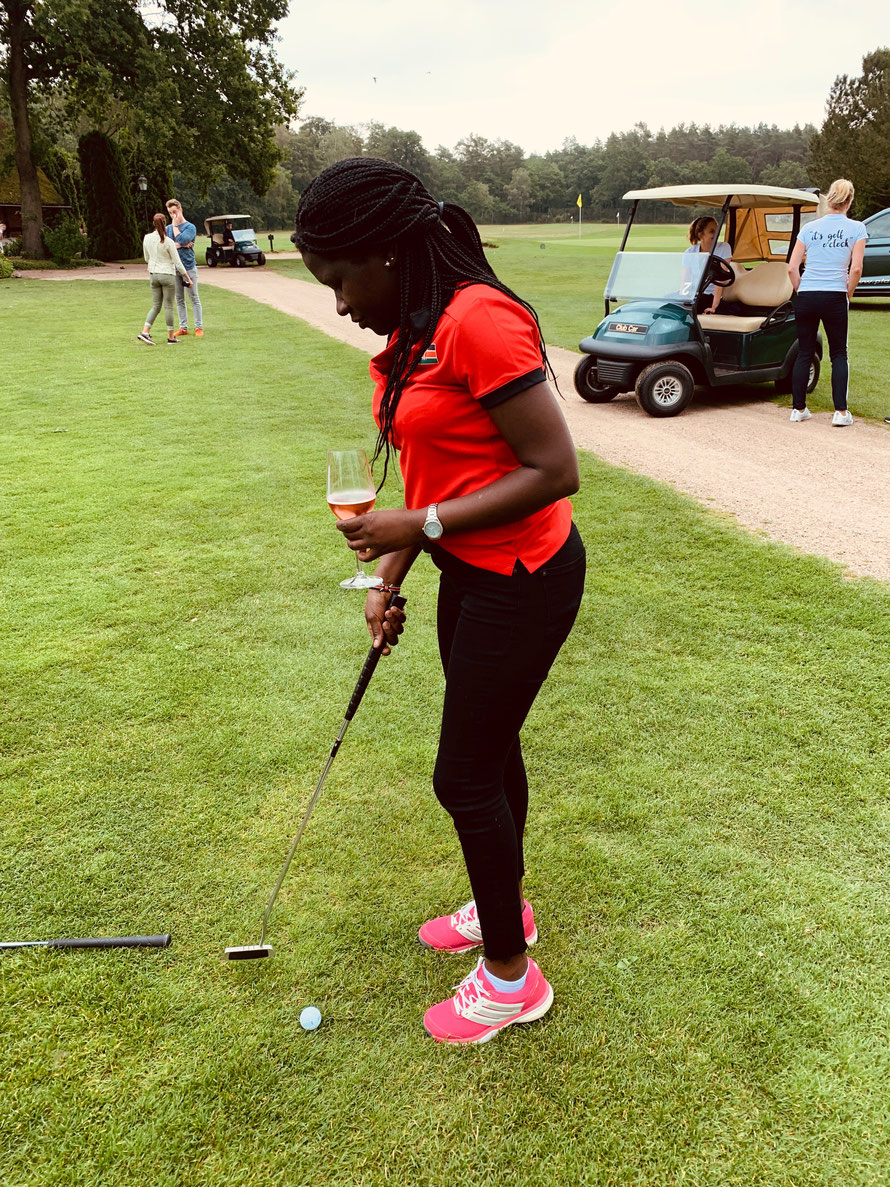 What have you done recently that was out of your comfort zone, or simply something new? I went golfing with a friend...yes, you read it right, Golfing! The 'PWGT 2019', is an annual golfing event organized by 'Provinzperle', an event location & organiser based in Lüneburg for a good cause. It takes place at the the posh St. Dionyser Golf Club. I have never been to a Golf Club before, I mean in Kenya there is one in almost every city but unless you belong to a certain 'class' in the society, access to such places is pretty limited. And here in Germany is the case quite the same, and I don't really know anyone personally who golfs, so I decided to say yes to this rare opportunity.
We got to attend what is called a 'Schnupper Stunde', which is basically a crash course (it lasted more than an hour so I don't really get the name). I cannot remember much of what we were taught but we had fun, lots of wine & laughs with the girls & the Golf instructors too.
Will I ever go golfing again...only time will tell, but am glad to have played a part in raising funds for the Lüneburg Hospice & the St. Dionyser Golfclub Youth Group, an amount of €5,335,00.