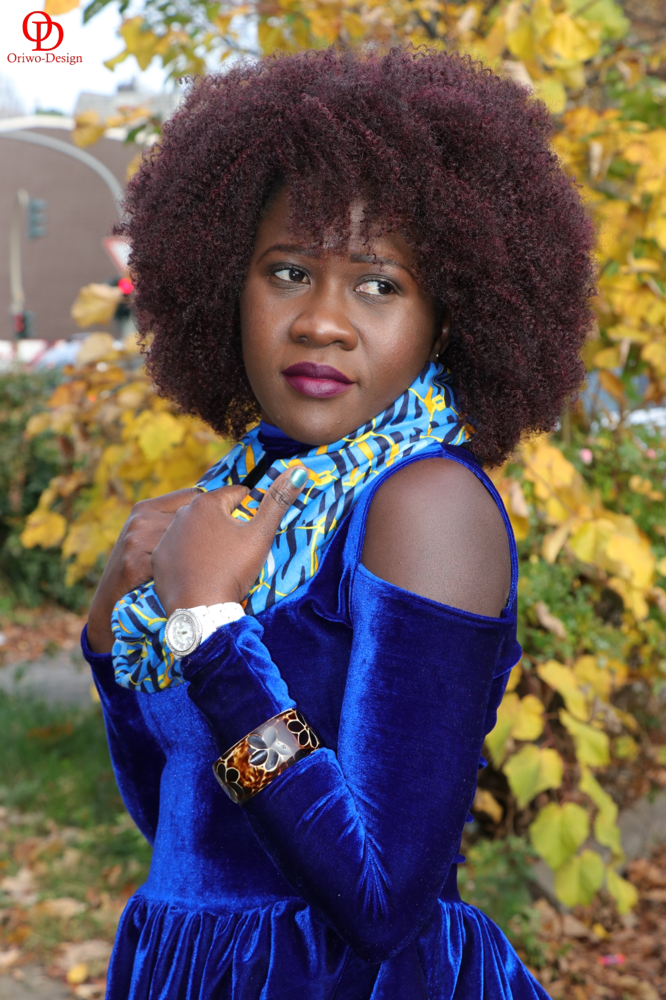 Velvet, cold shoulder, peplum detail & Turtleneck all in one piece! Well, leave it to me to combine 4 trends into one amazing top. This started out as a dress but because I had snipped away a piece of this soft & luxurious fabric to DIY some shoes (coming up soon on the Blog), it ended up being a top with peplum details (mainly because I don't do croptops, well until I join a Gym someday).
I teamed it up with distressed skinny jeans, black chelsea boots & an Ankara Infinity scarf that was featured in this previous post. The scarf not only adds an interesting print to the outfit but also more warmth especially during this cold season. A simple but eye-catching outfit that is not too casual & can be worn during the week, or even over the weekend.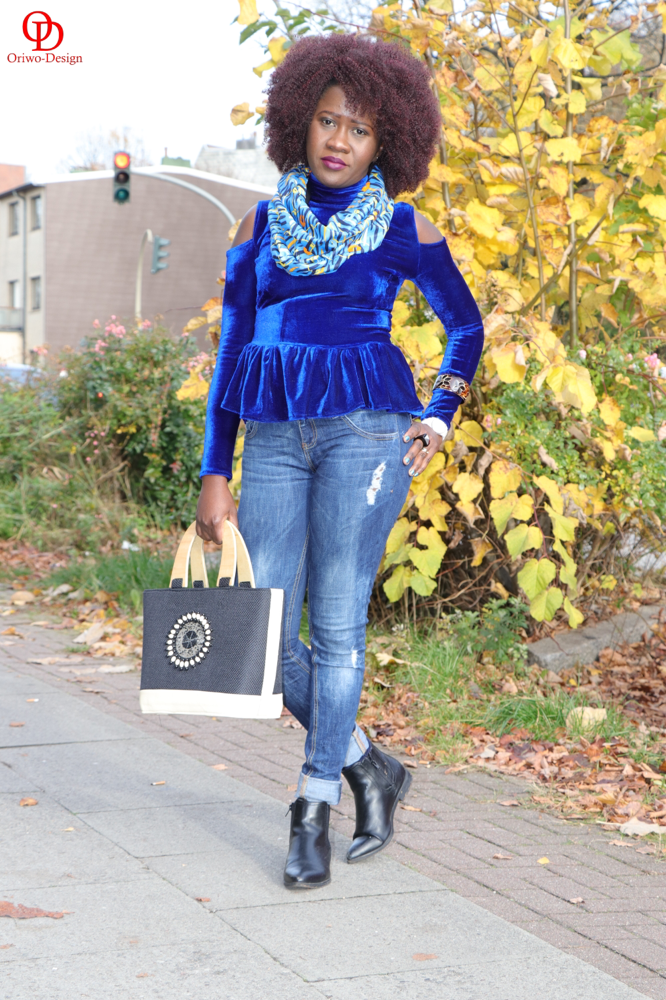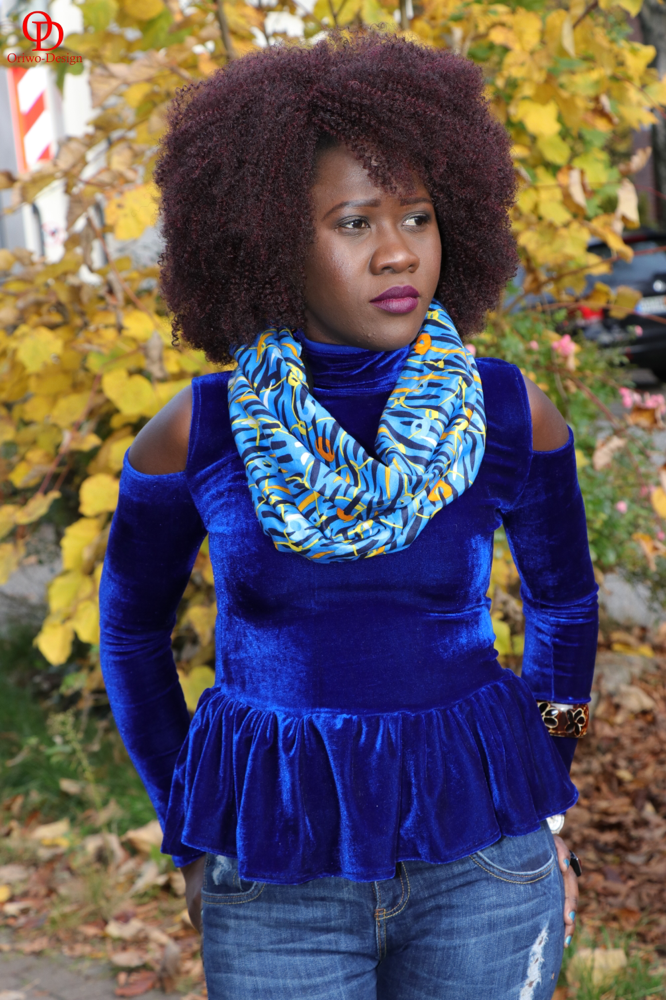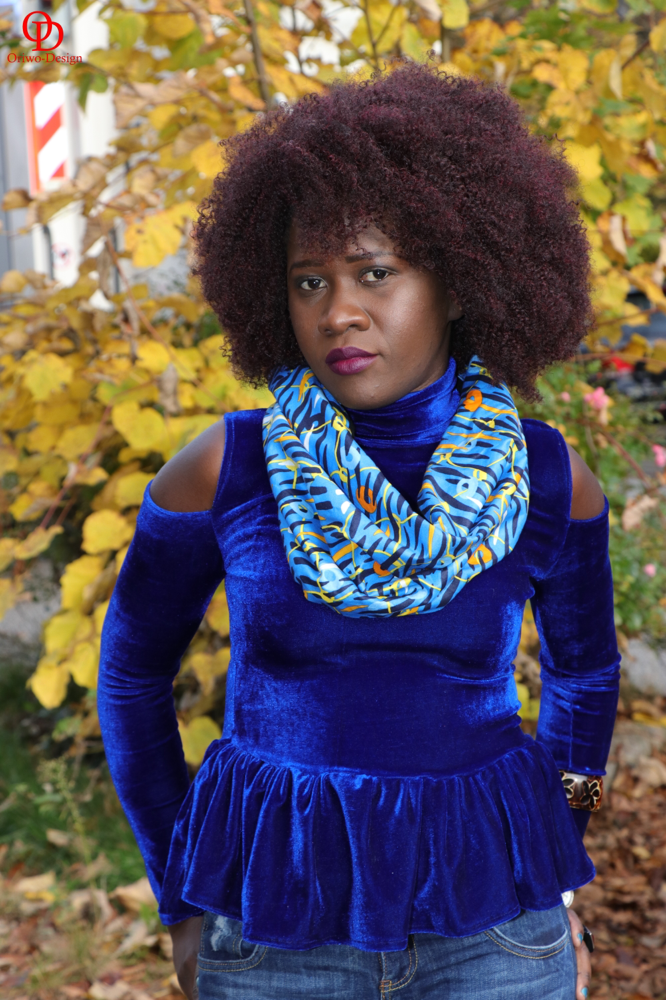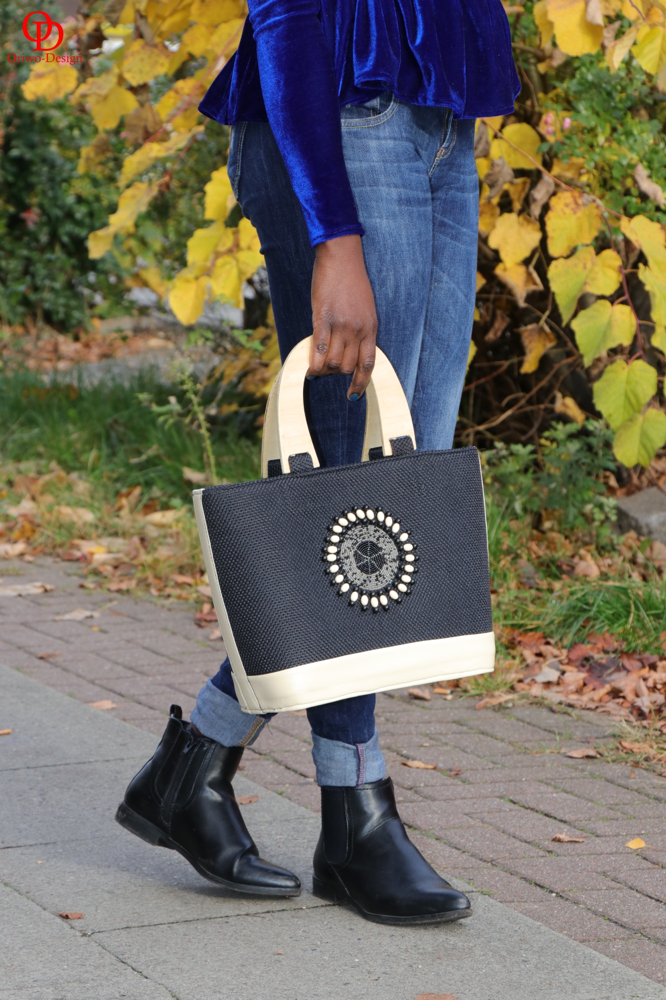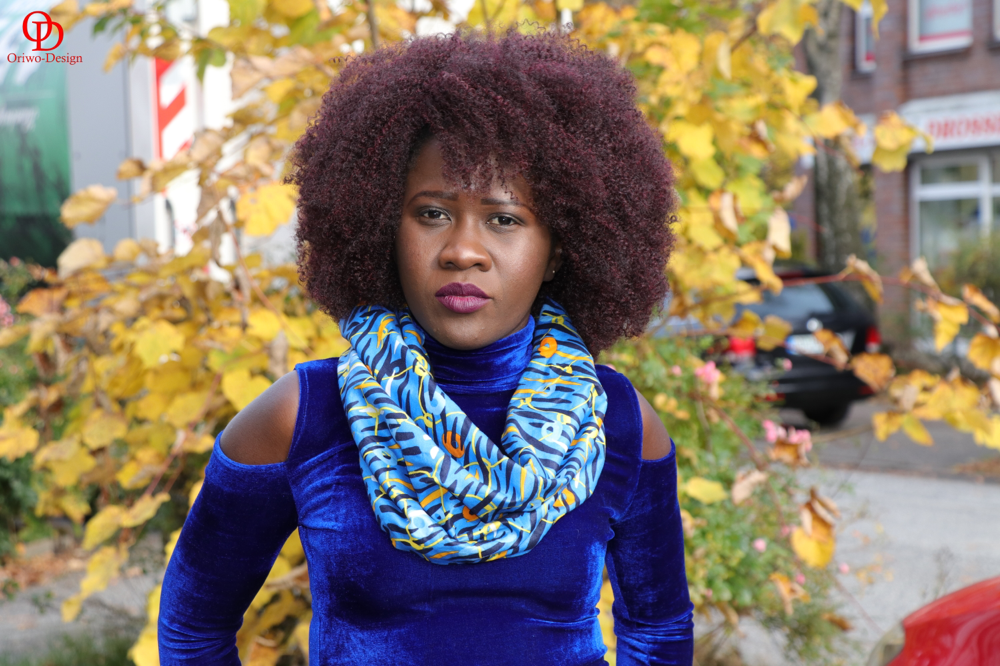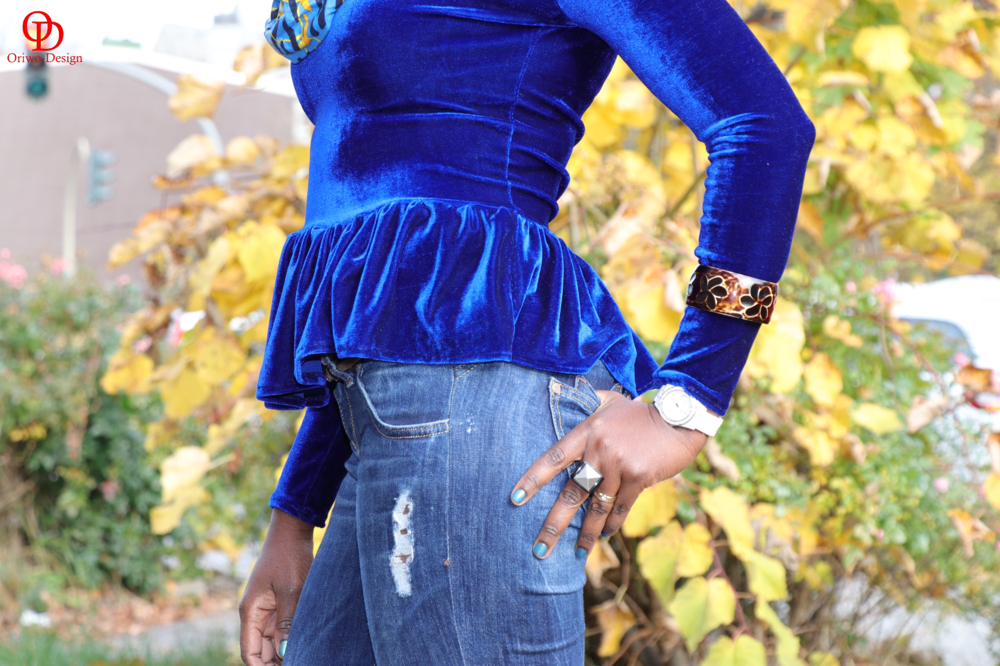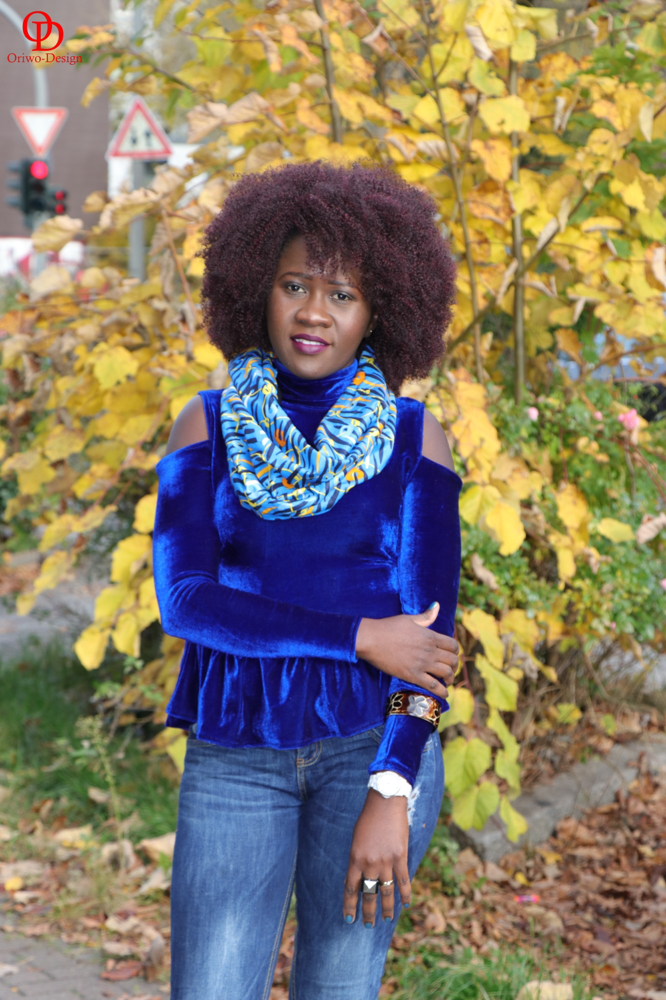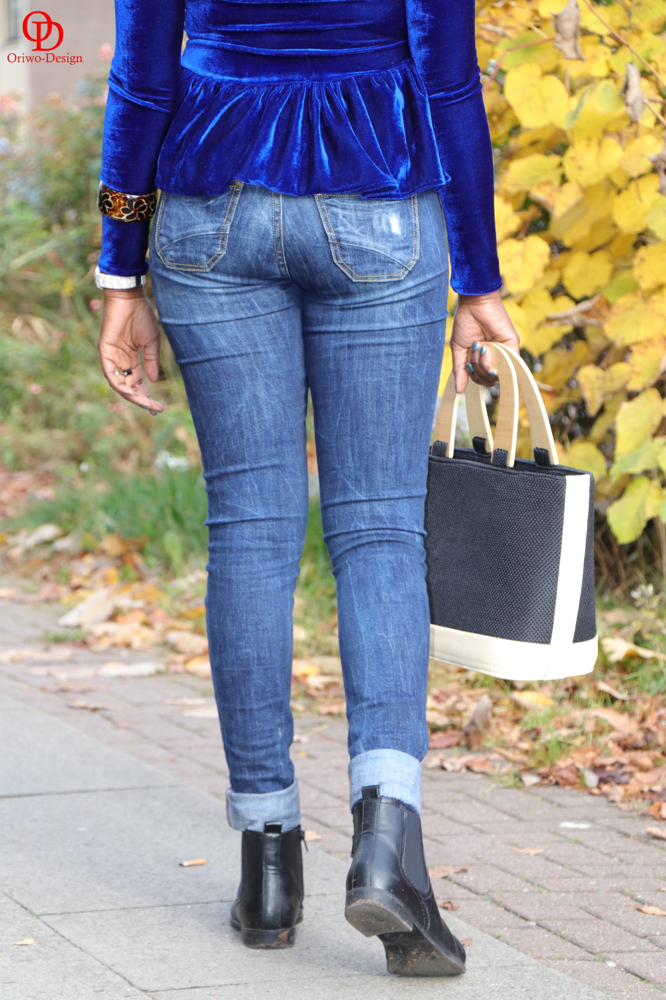 Thank you for visiting my Blog and it would be really nice to read a comment from you.