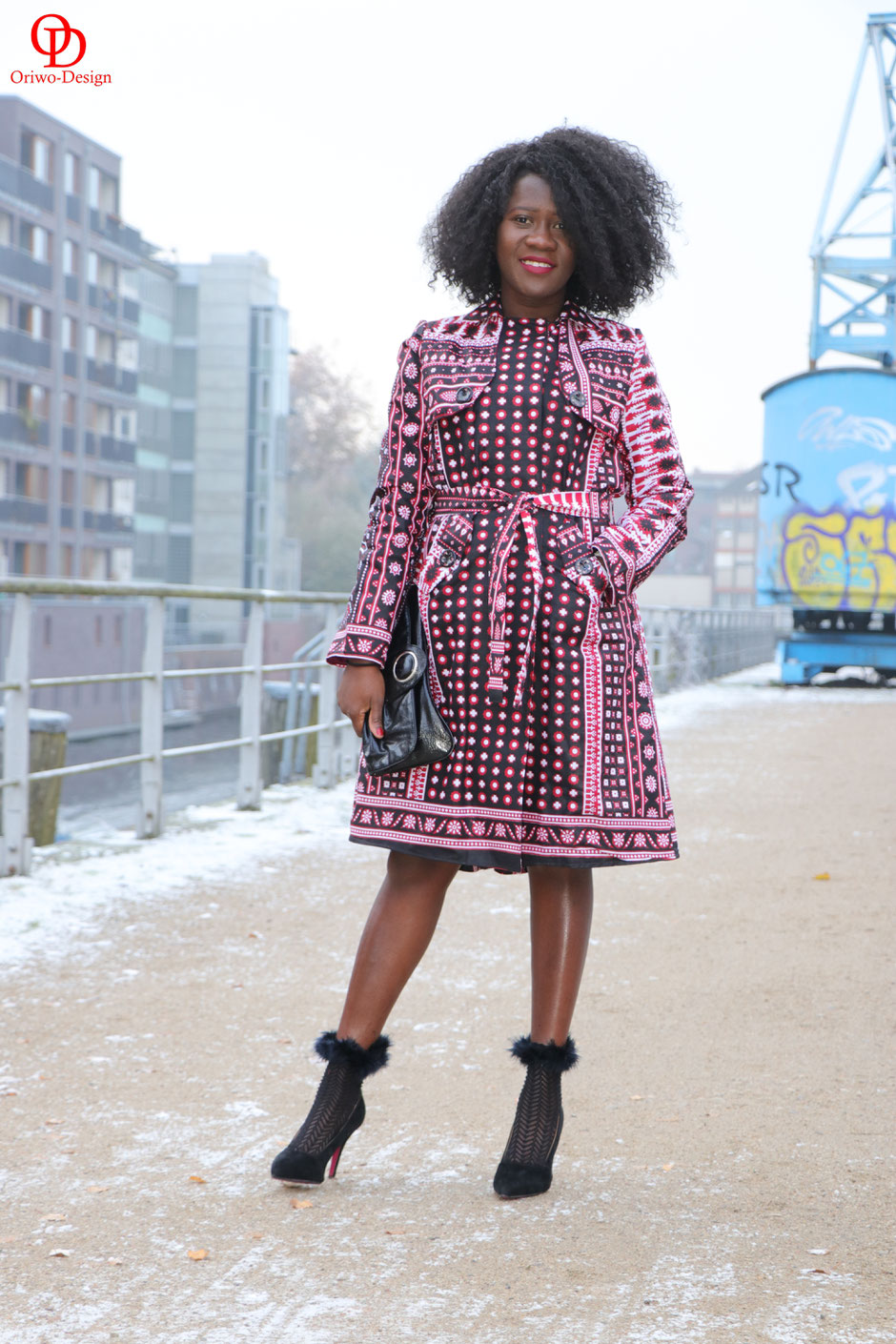 The trench coat is one of Fall's must-have piece of outerwear that is not only a timeless classic but also never really goes out of style. It can be found in many styles & colours & there is definately a coat for everyone's taste. Black, camel & grey are the most common colour choices but why not make a statement with a printed trench coat, like this Khanga one from our latest Collection.
And when you find a nice one like this, why not make it work double duty & wear it as a dress. Yes, i know it can be tricky with wind & the possibility of showing everything out, but it can totally work as daytime dress. A few important things to keep in mind are:
Always wear something underneath, even if it's just a simple slip dress like this one that i wore on this previous post or a pair of Spanx, because you need something between your skin & the coat that you'll want to wear again. Make sure that your undergarment's hemline is short enough so it's concealed under your coat-the look you're going for here is film noir sexy, not granny's day out at the library.
The length is quite important too, if it's too long, it will still look like a coat, too short & you'll risk overexposure. The perfect length should reach your knees.
Don't choose to wear your trench coat as a dress when you're in a situation that might get hot & uncomfortable, so Fall is the perfect time for such an outfit. Events that are mostly outdoors (a garden party or a day of shopping) are the best because nobody will ask to take your coat:-)
Accessorize to make your trench coat to look more like a dress & less like a coat;  add shoes that match your handbag (this will create continuity & make it look more like 'an outfit', pile on some sassy jewellery  or some cute socks with your heels like i did here & watch the compliments come rolling.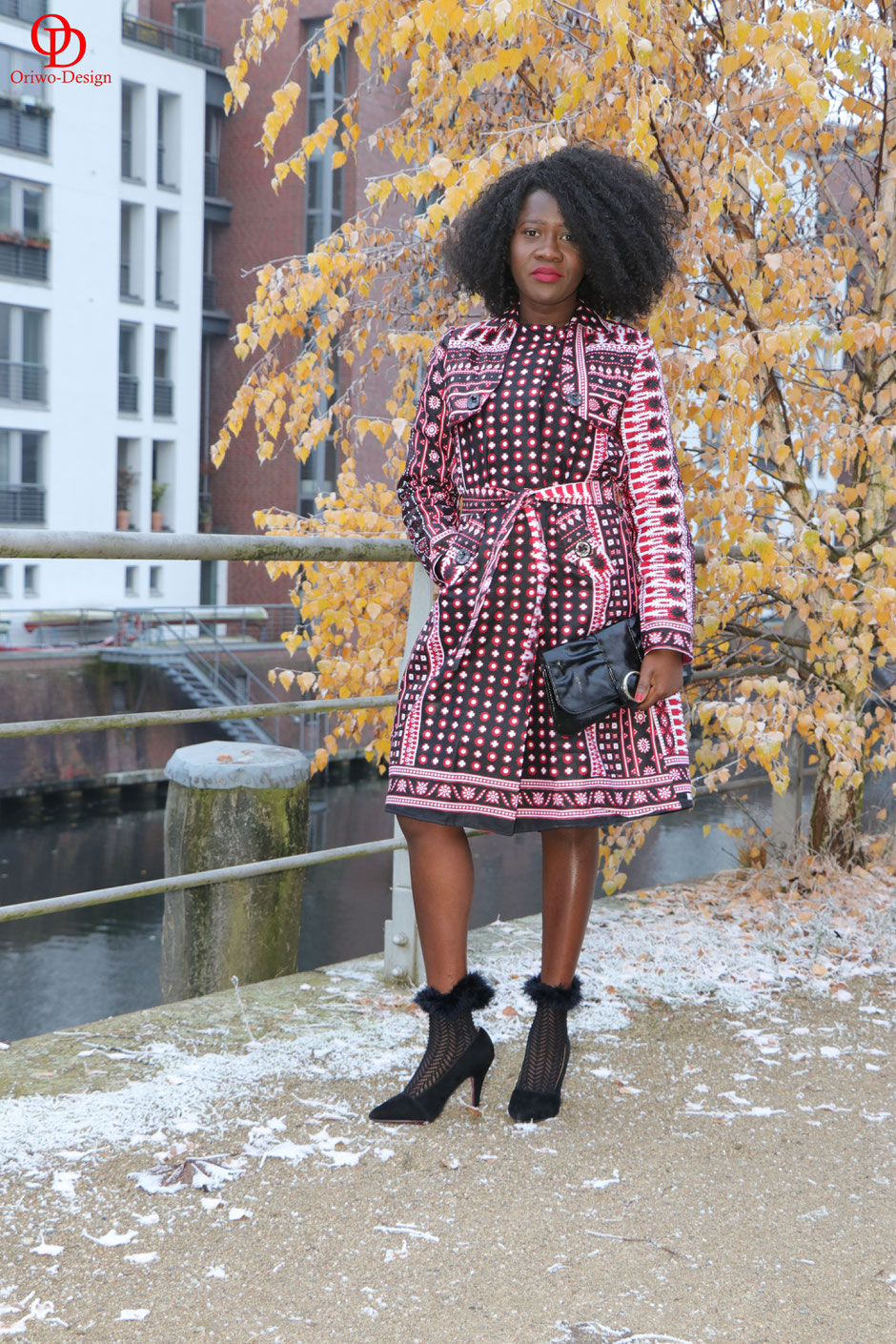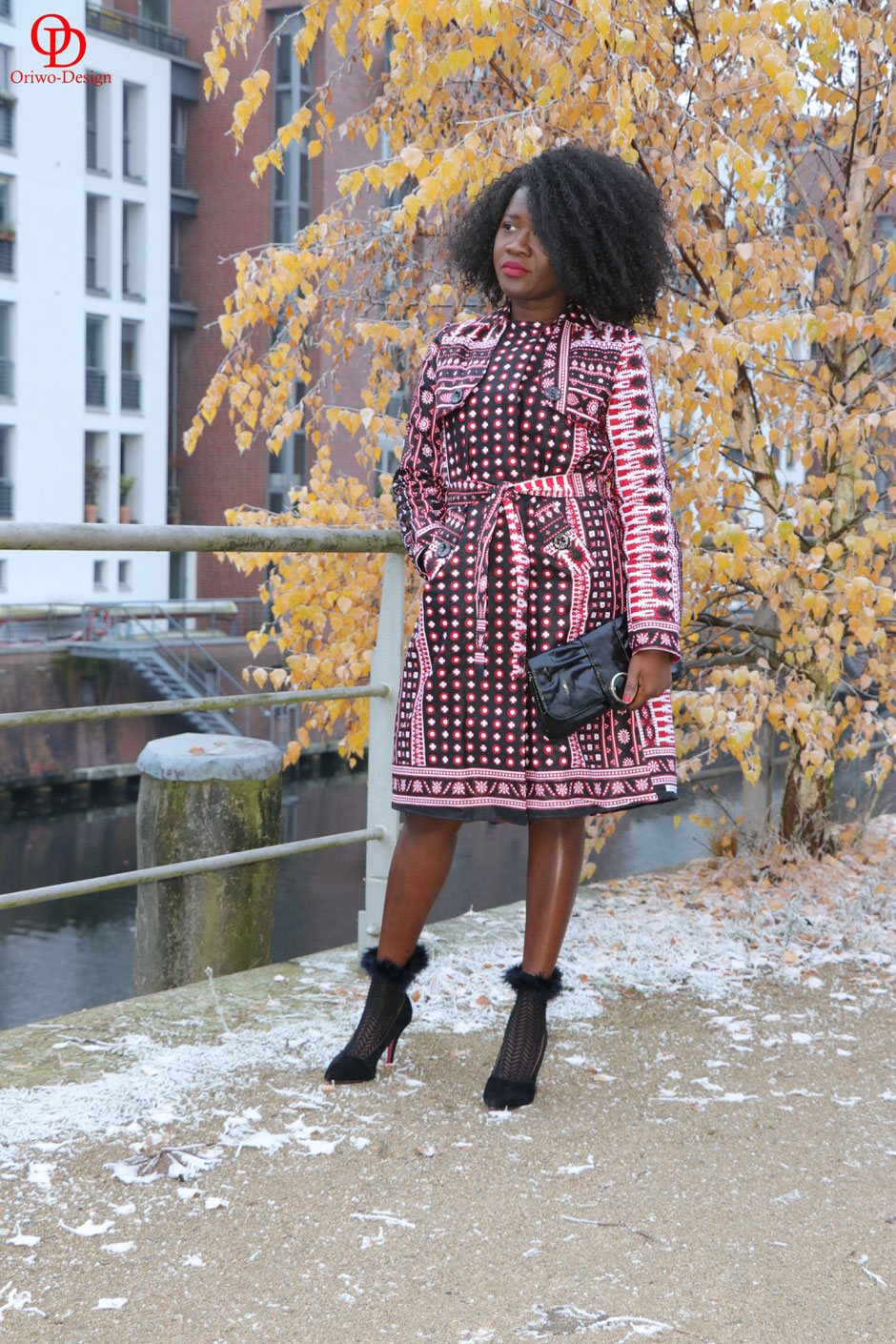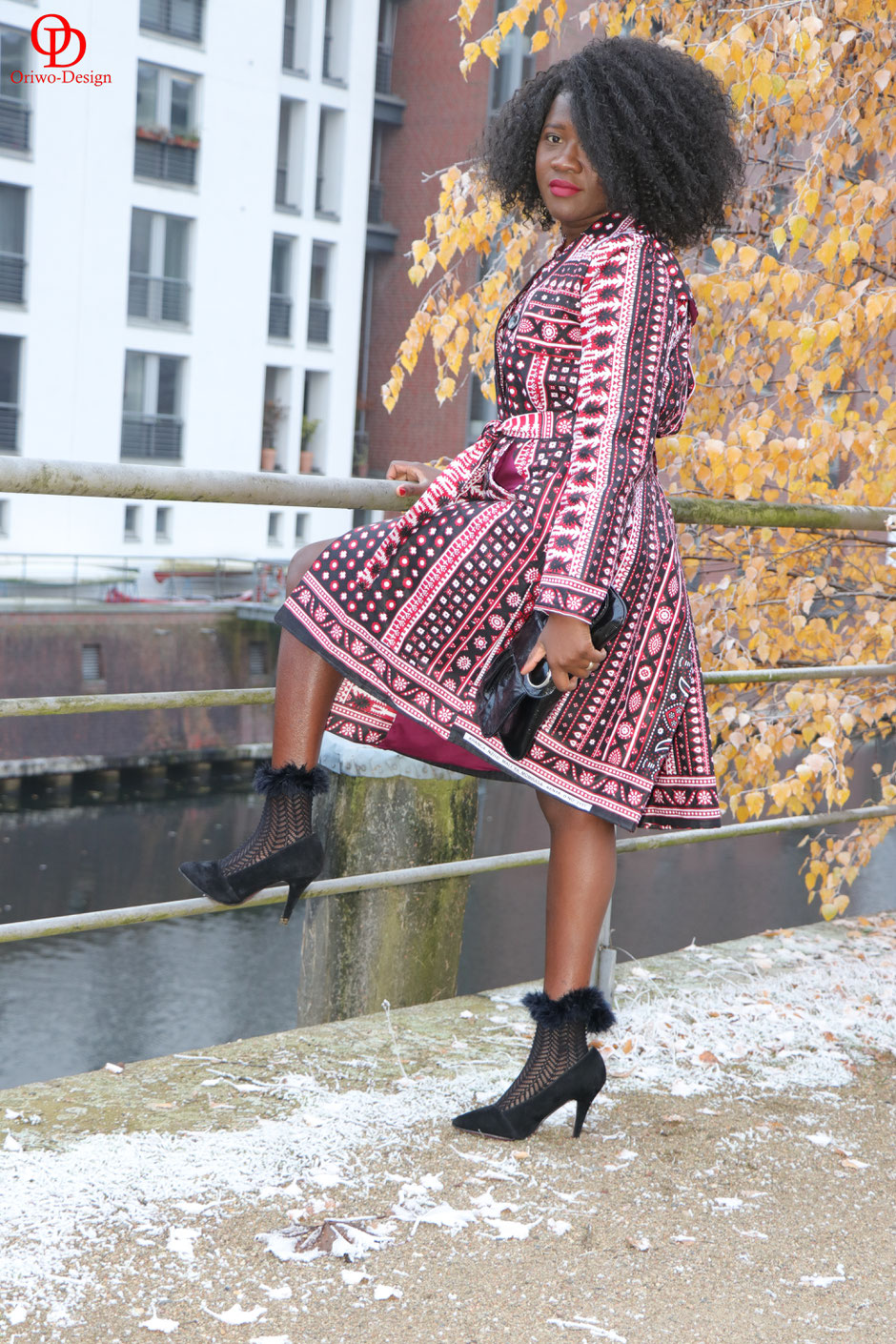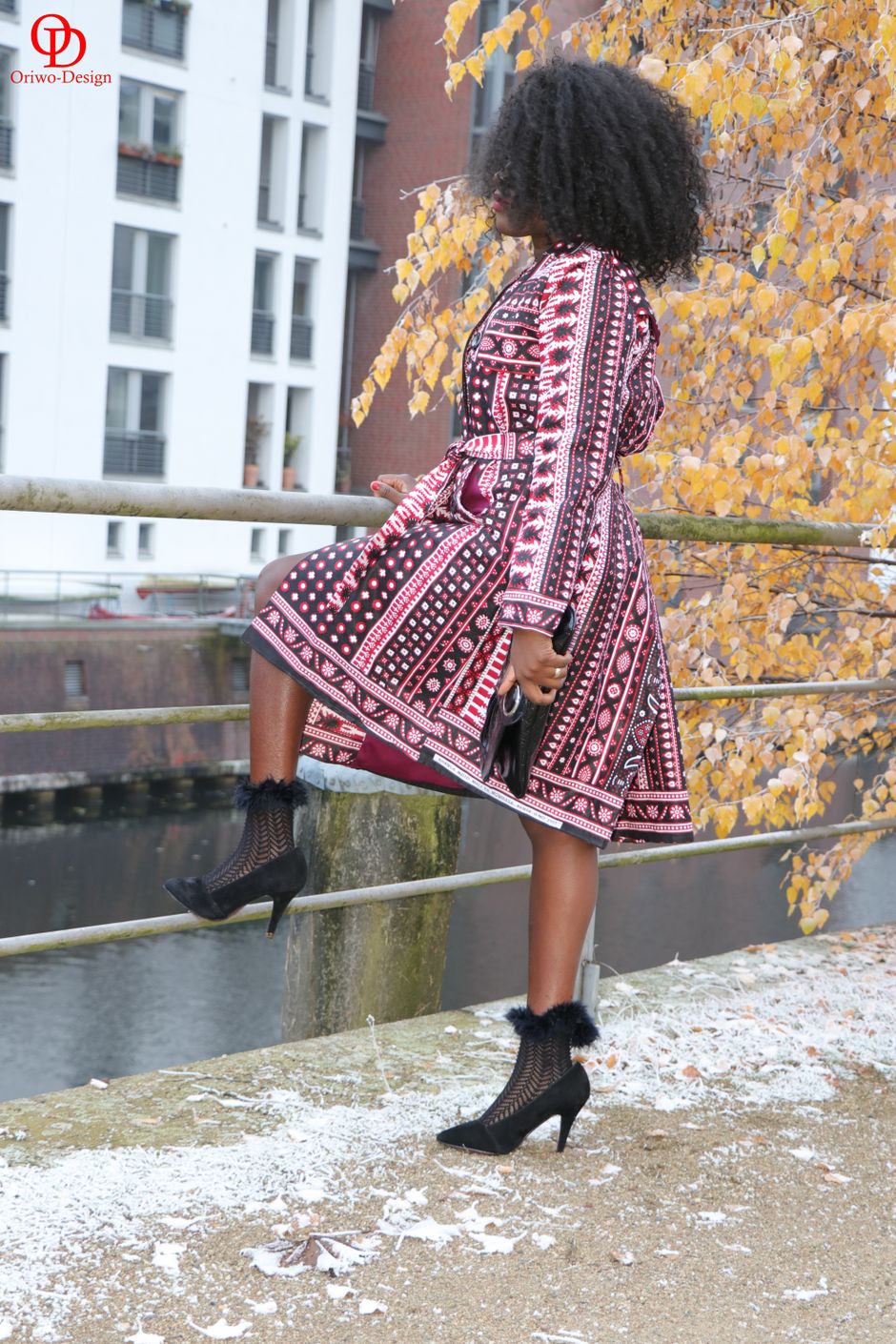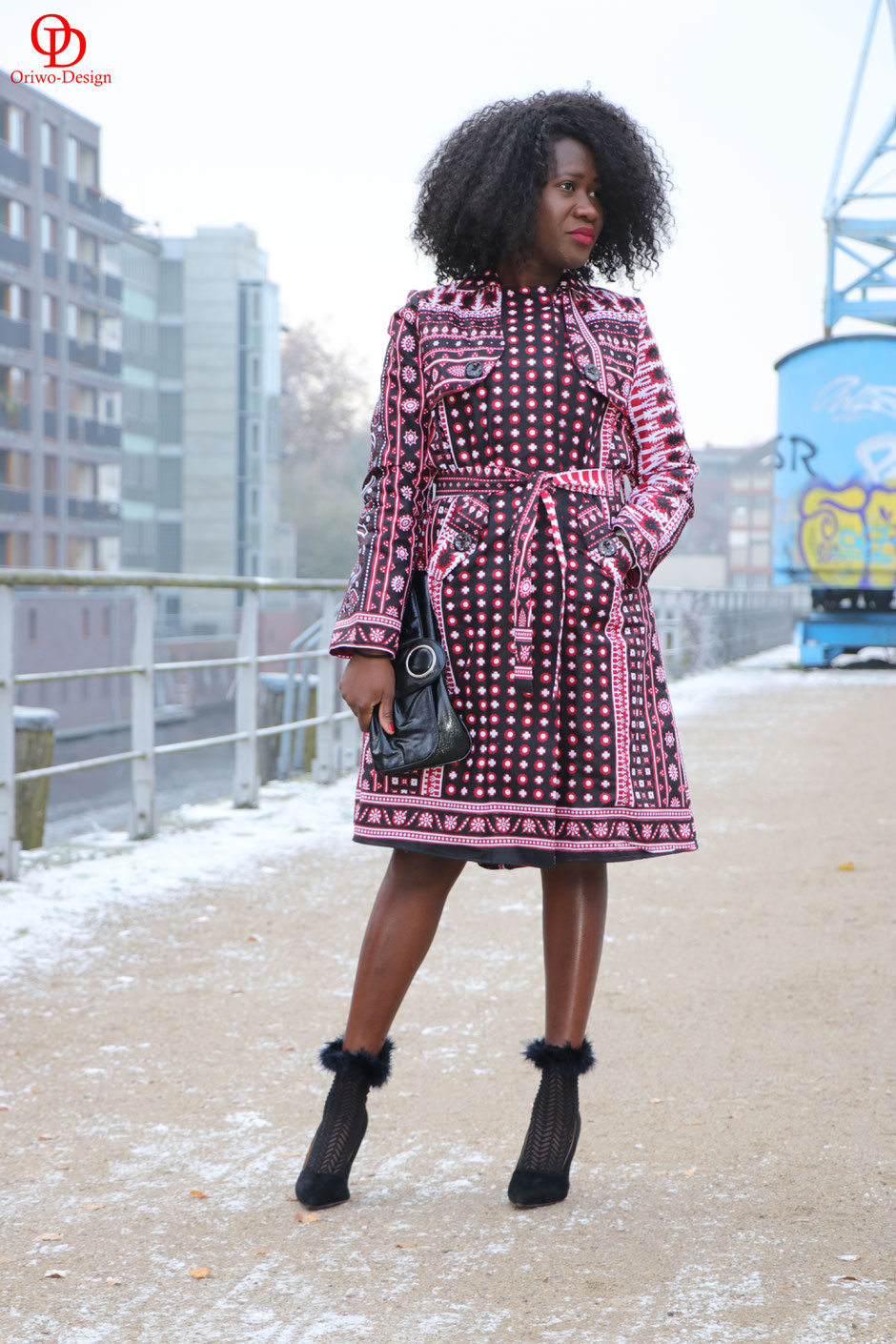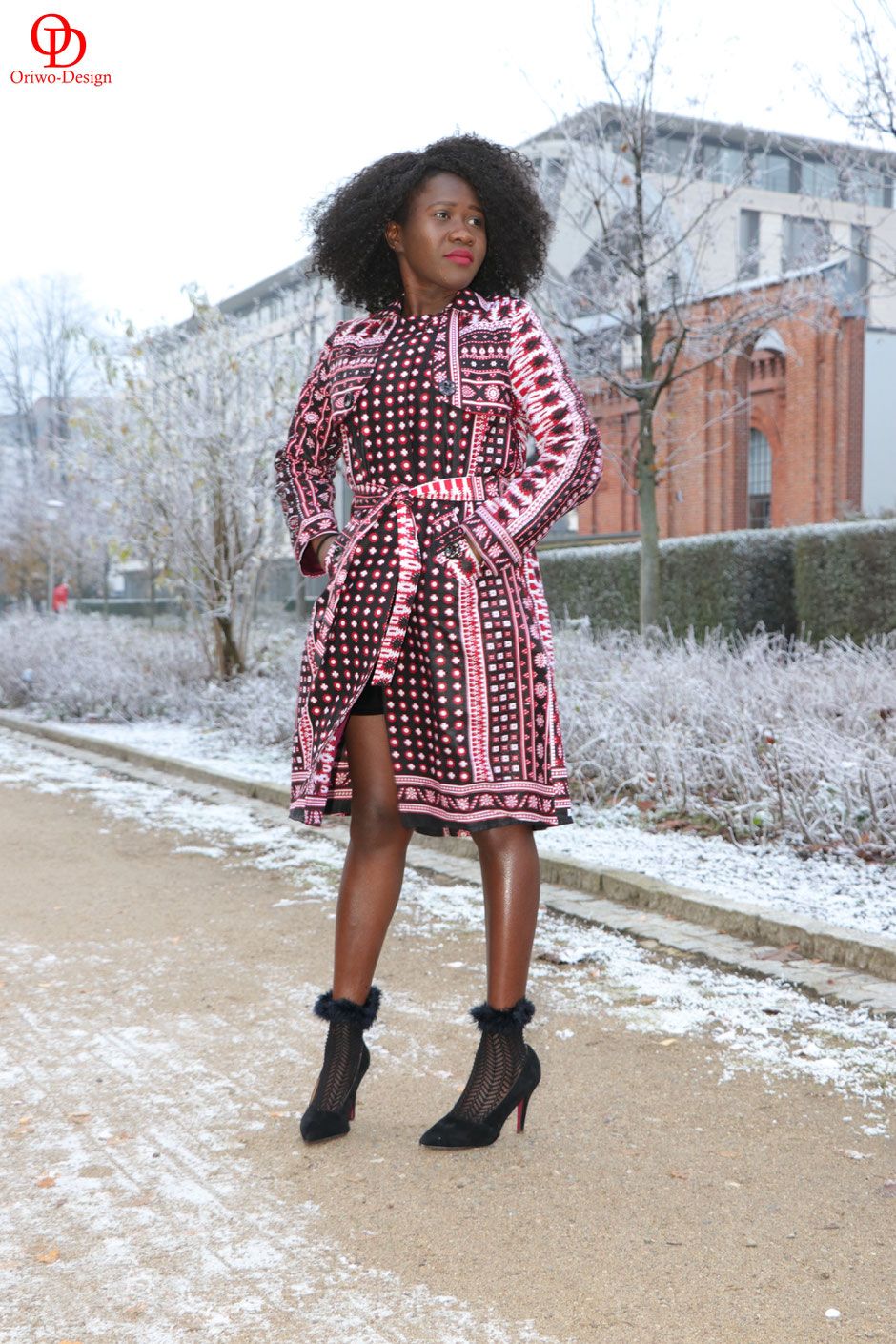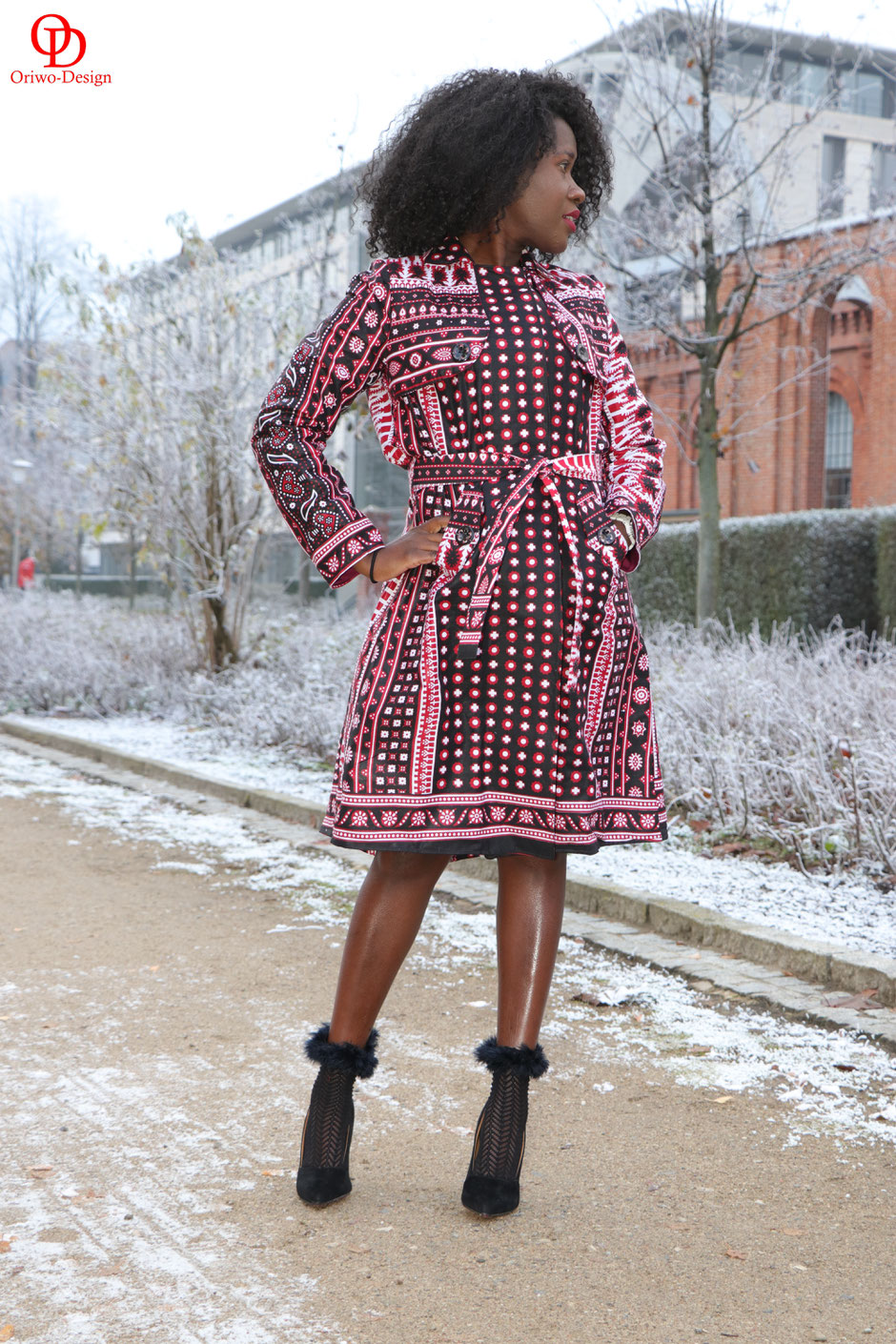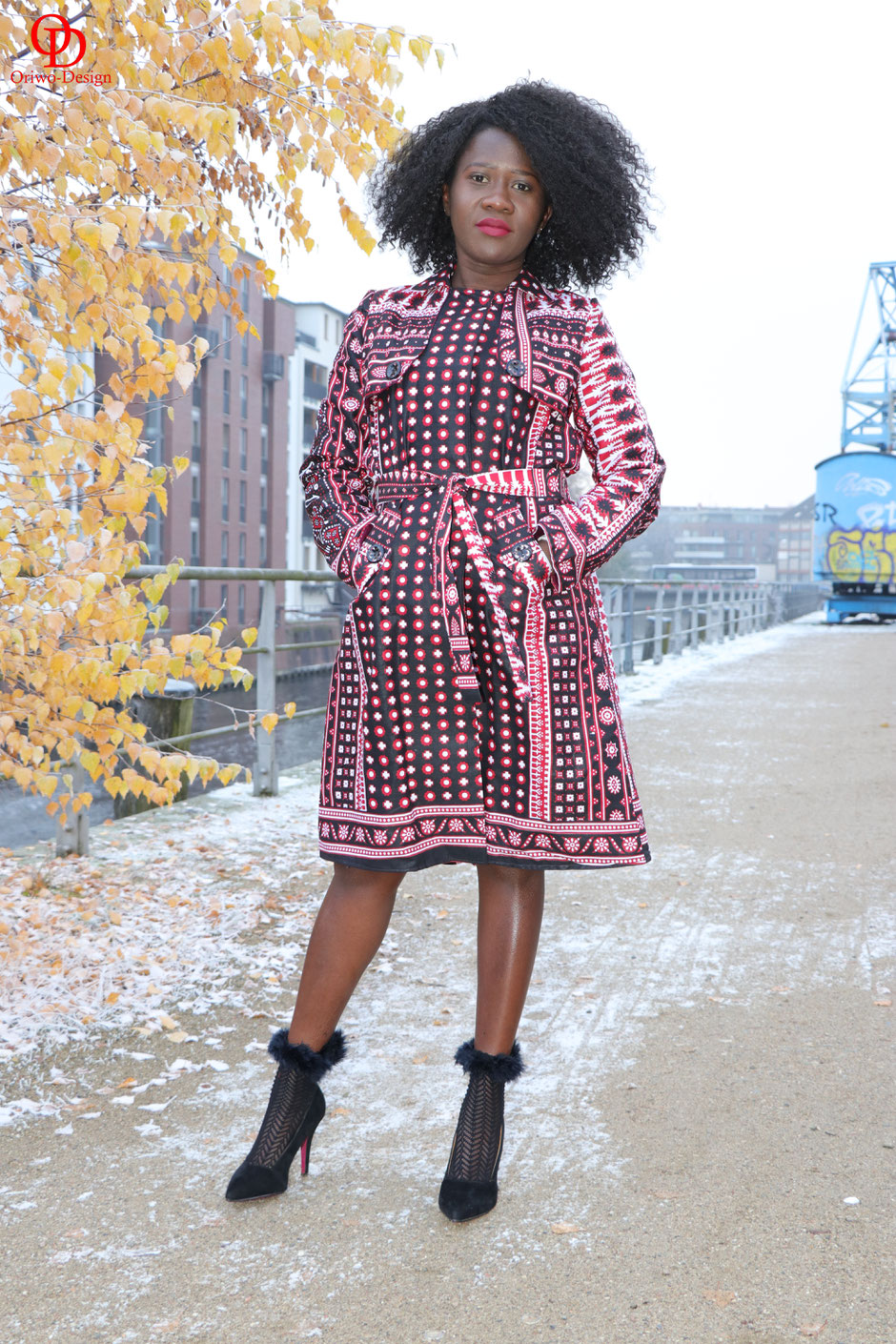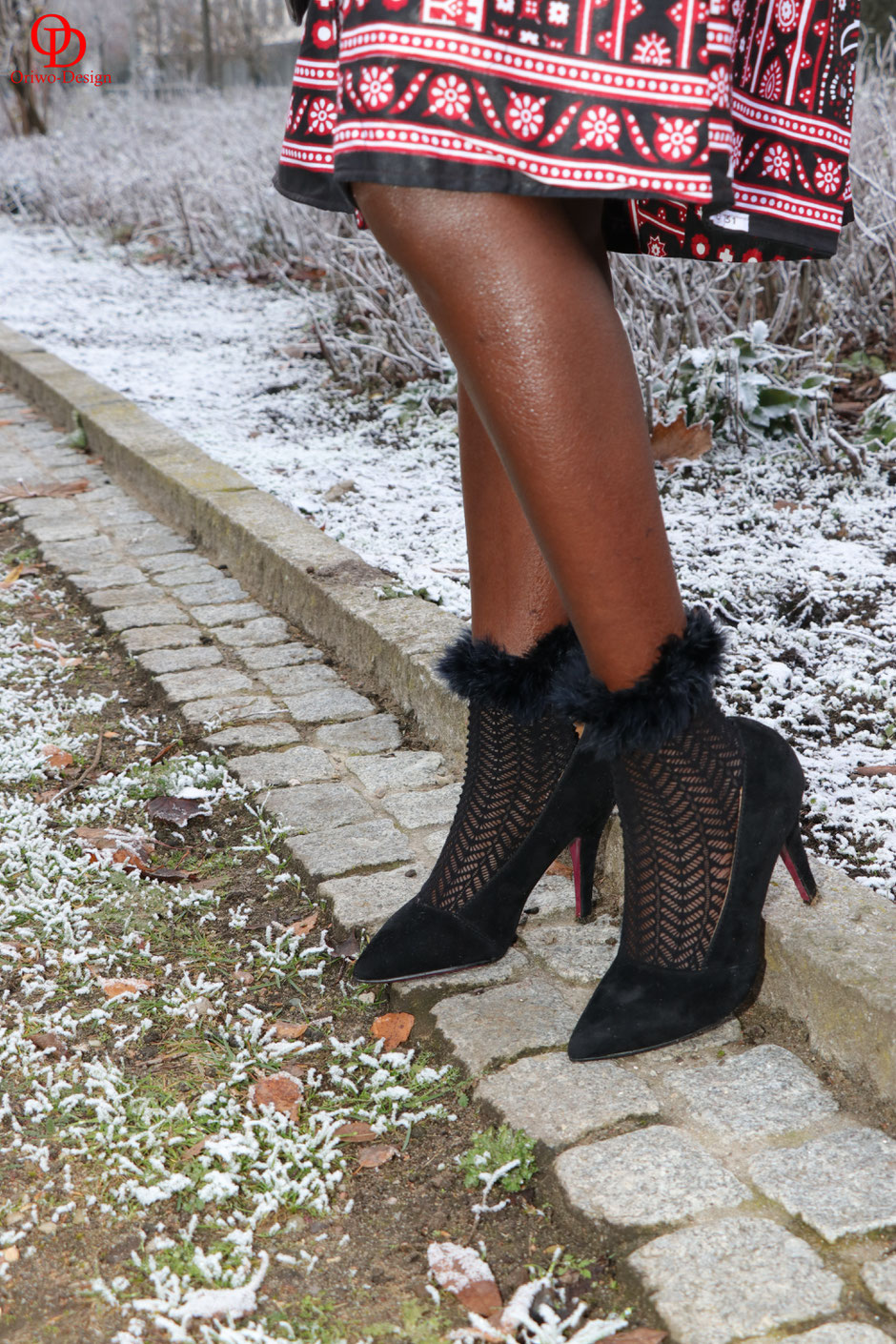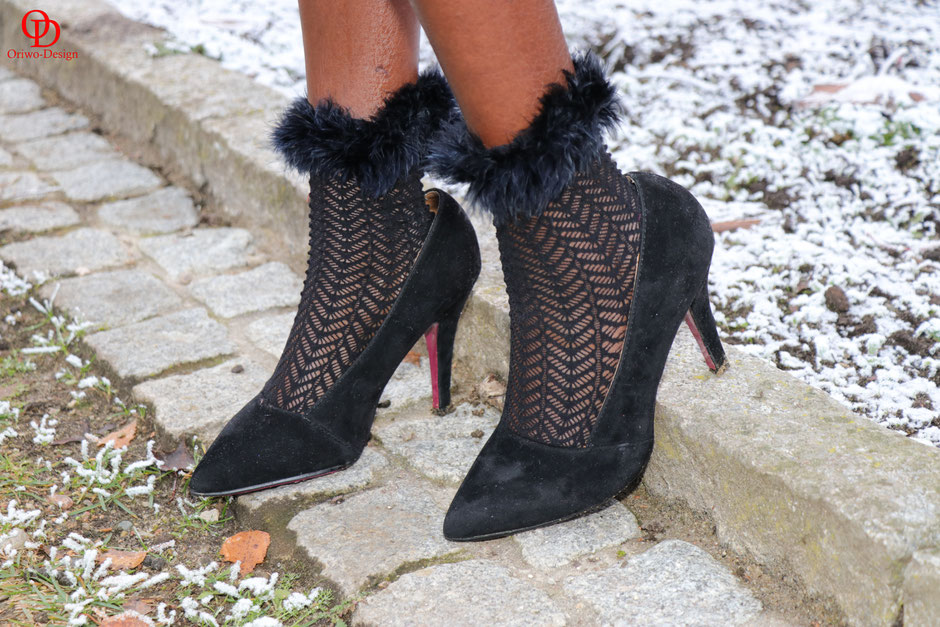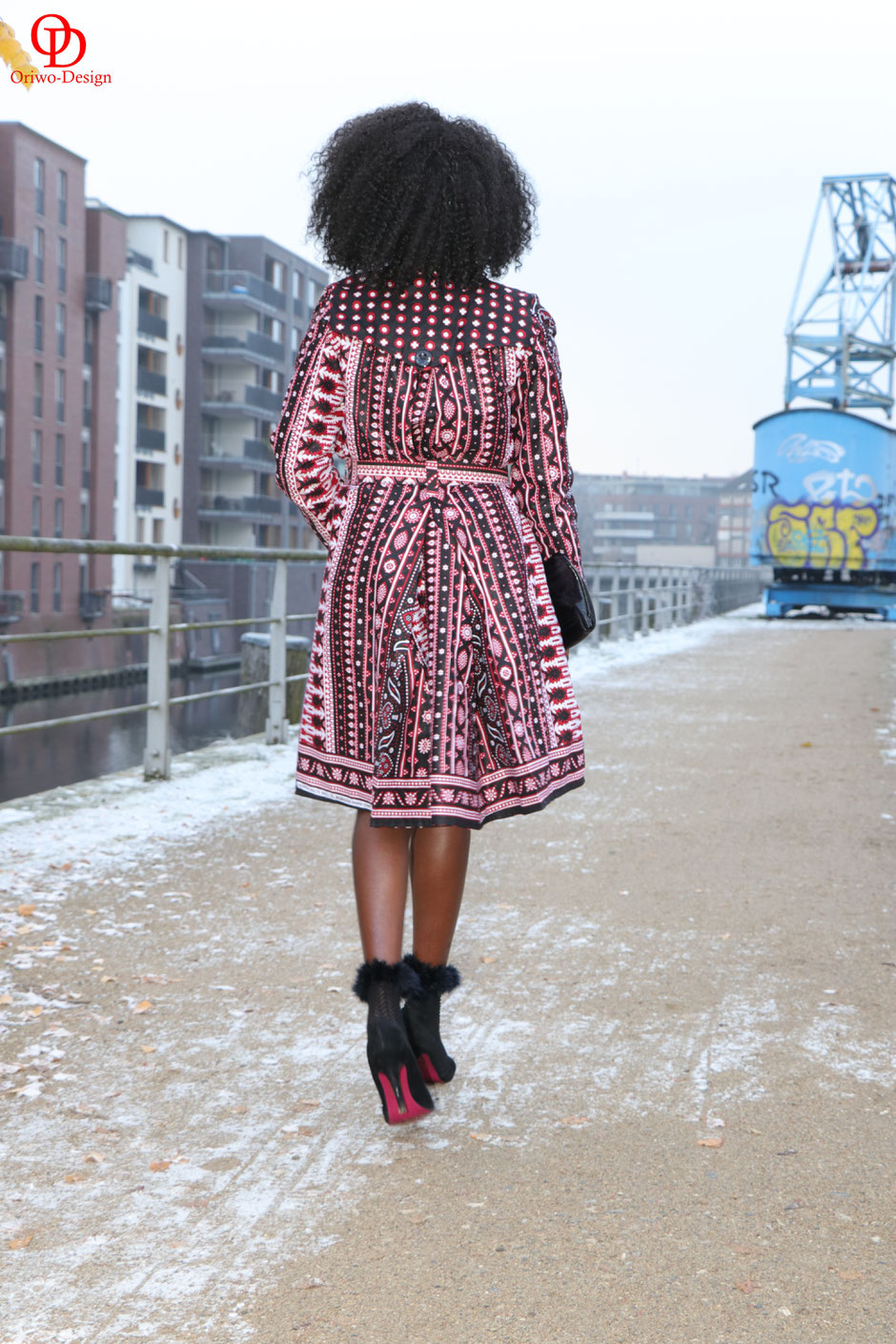 What do you ladies think of wearing your trench coat as a dress. Would you take on this bold style move, or is it a bit too much for you. Please leave a comment below & thank you so much for visiting my Blog.