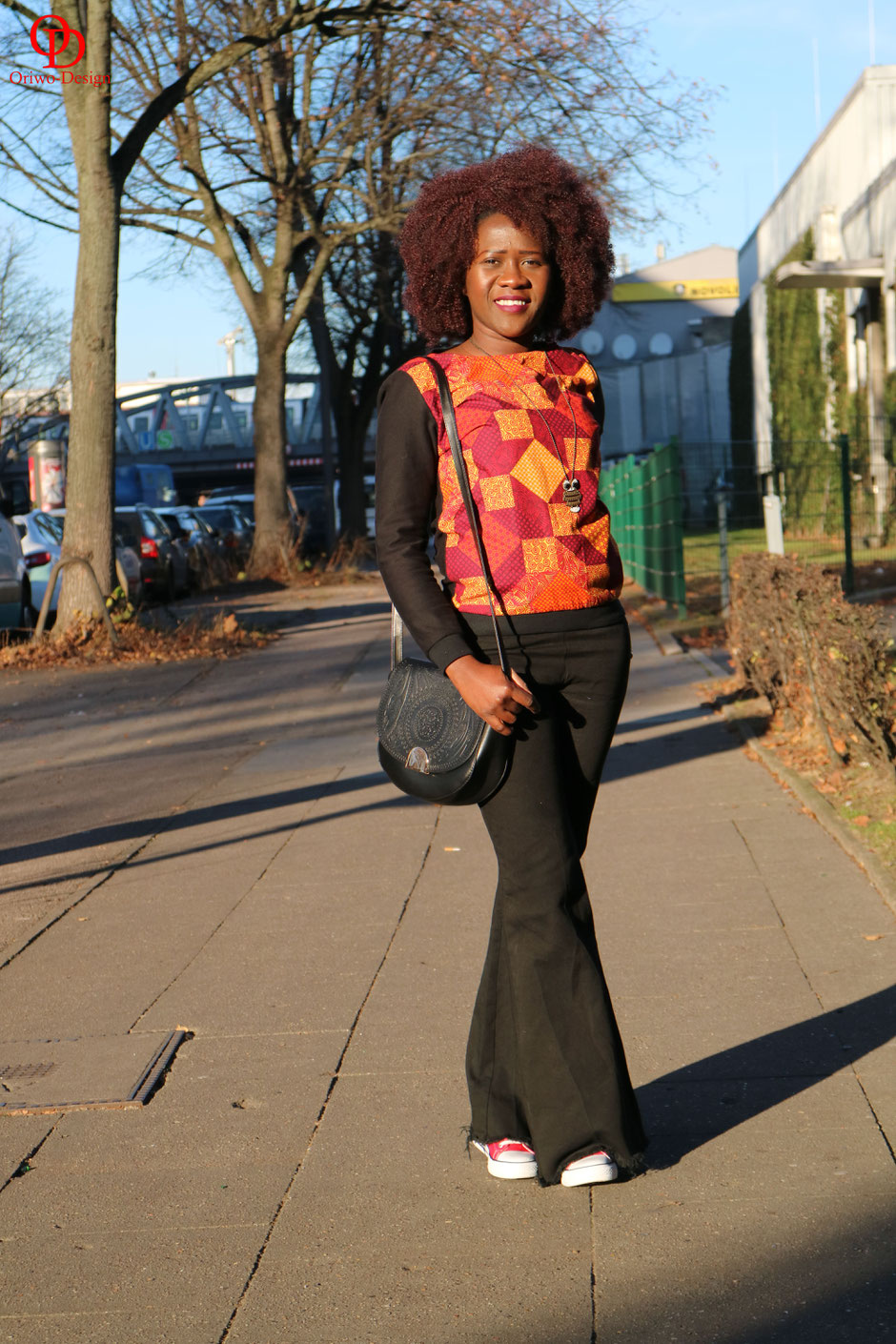 Who knew that finding a nice pair of flared pants in Fall/Winter on short notice would be so difficult. After spending almost half a day running around shopping malls & thift shops, I finally decided to make myself one. So, off I went to Karstadt where i got some Black Denim Fabric which i used to make these pants. I didn't even have time to finish off the hems because I was travelling to Berlin for an event (blogged about it here) but i actually loved the 'unfinished finish' look of them.
I styled them with an Ankara sweatshirt that I wore on this previous post & some simple sneakers to give it a casual feel.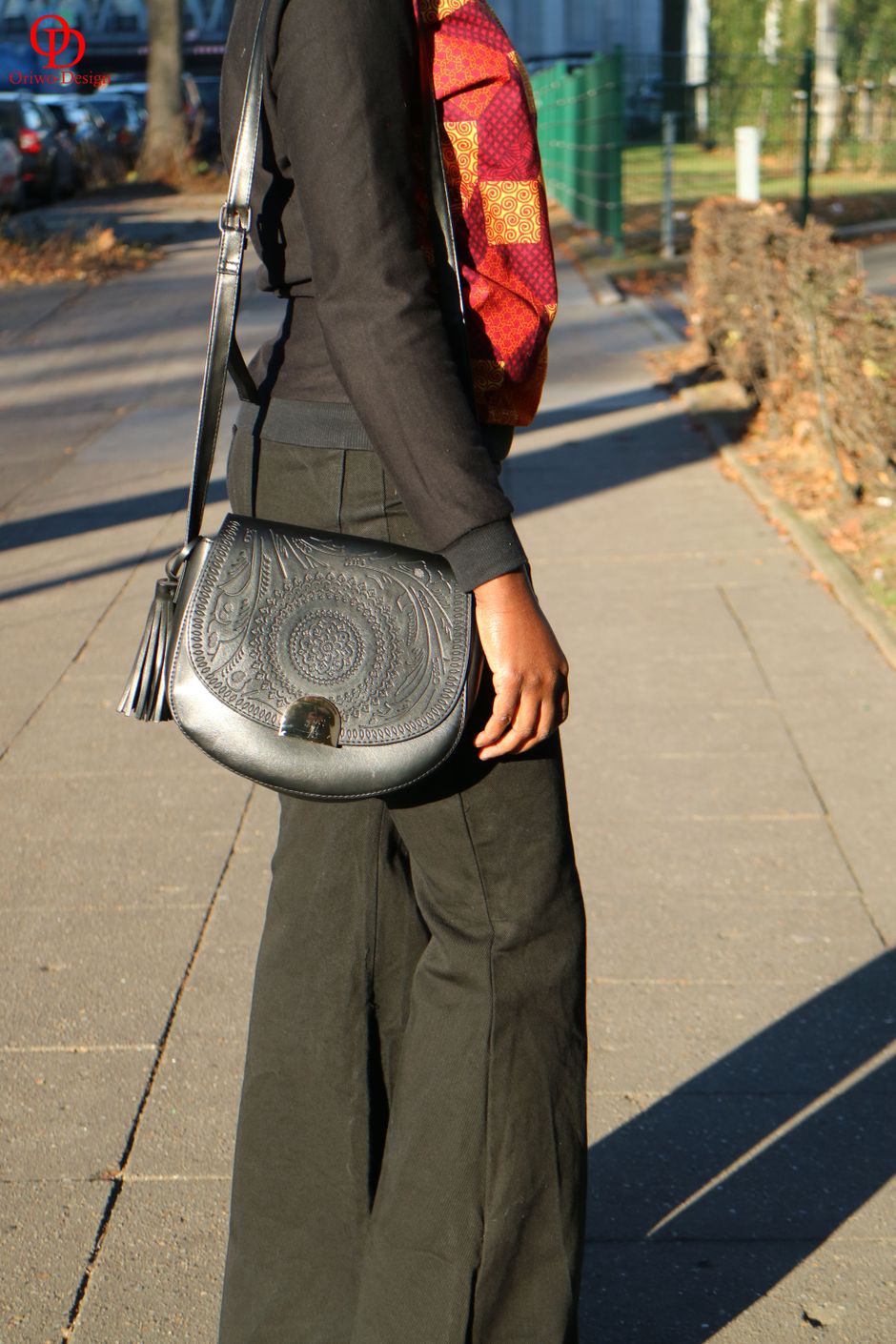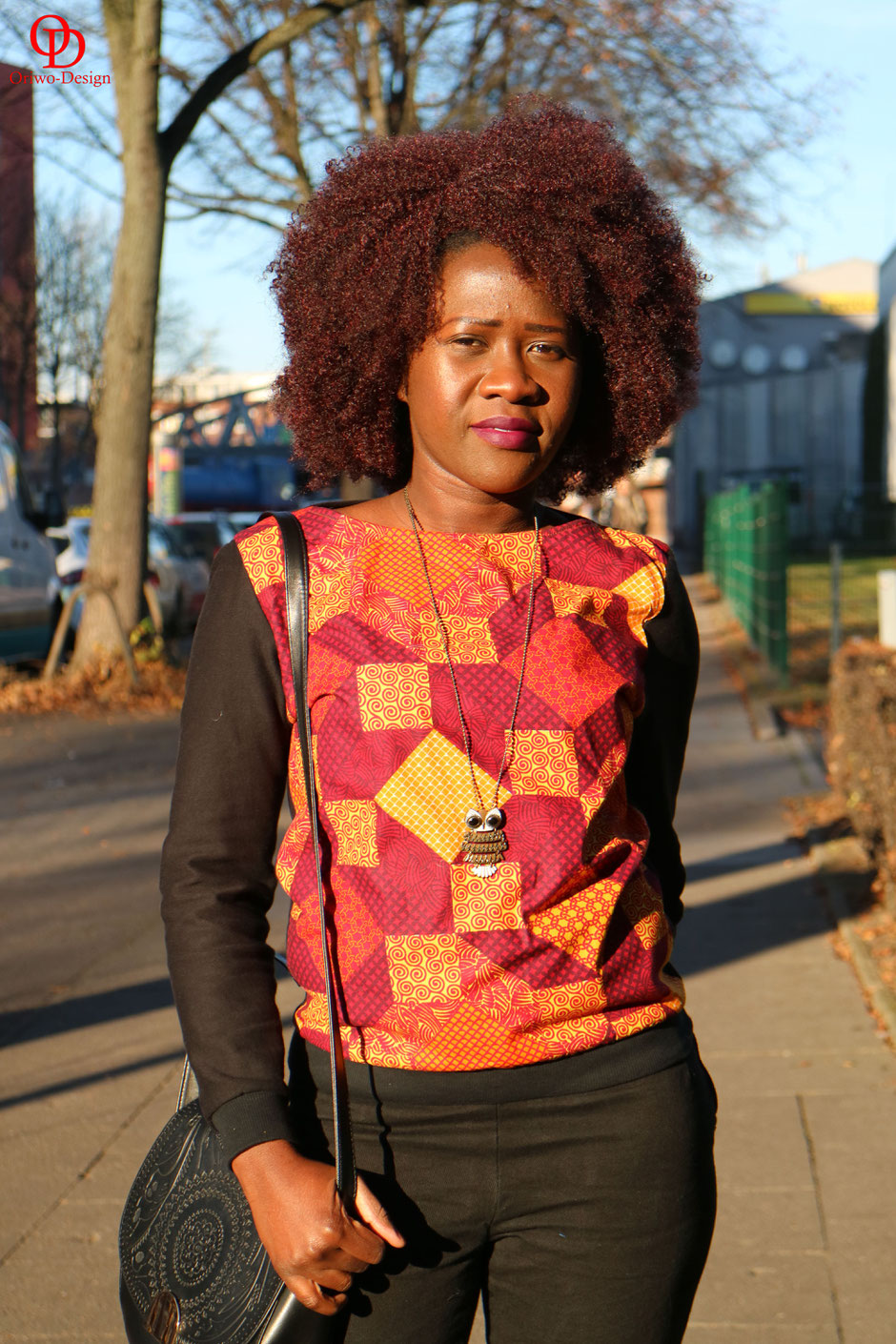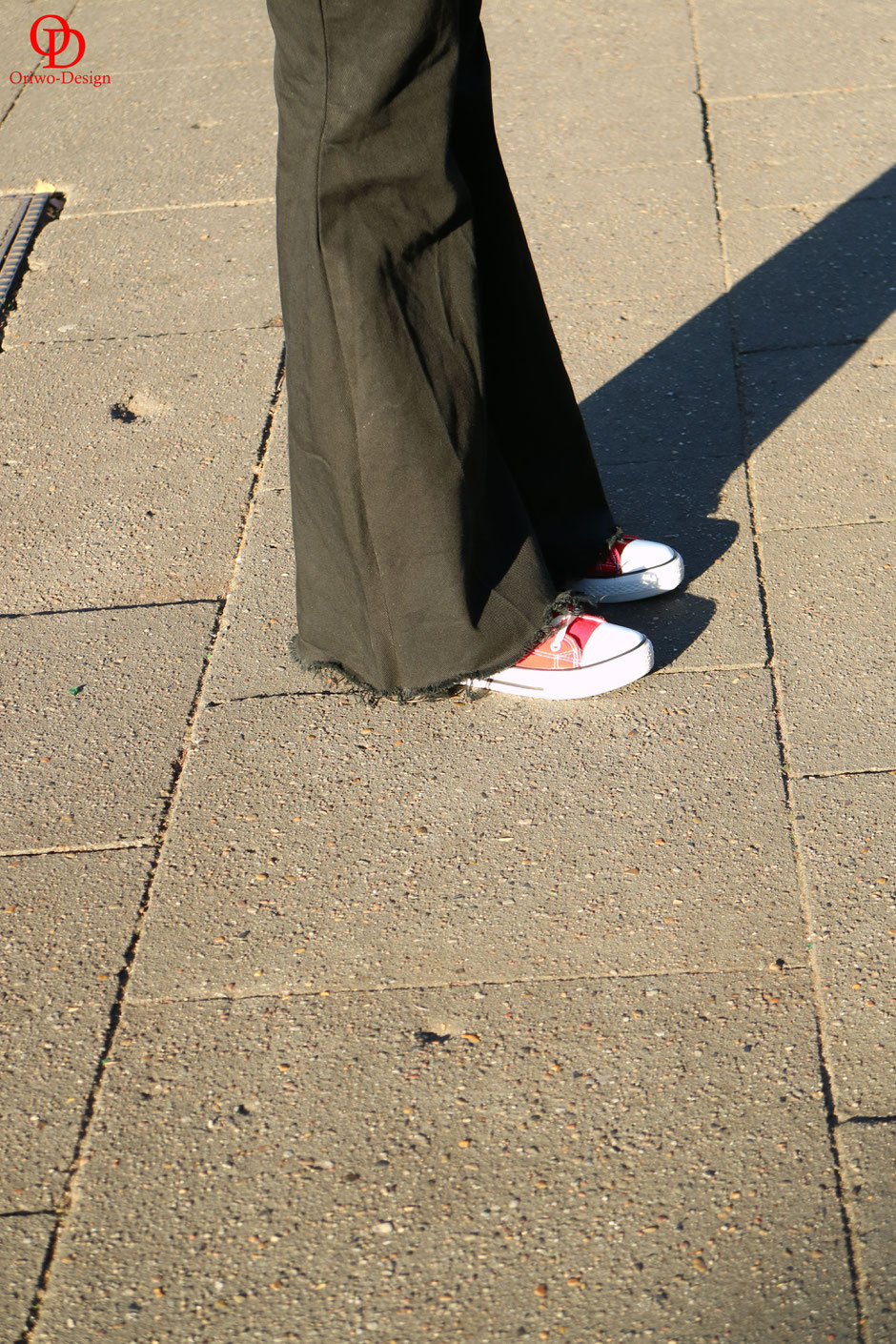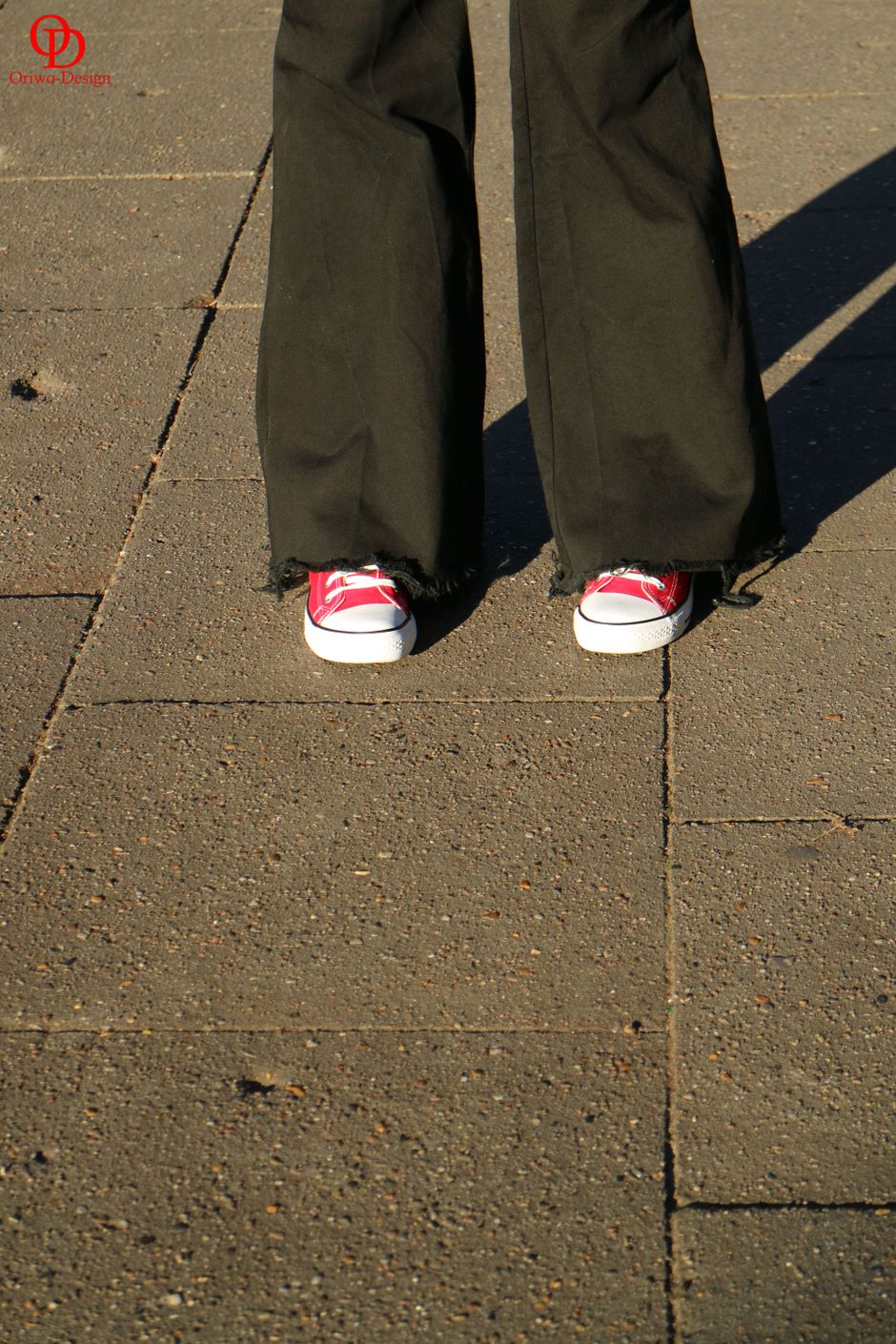 How do you like to style your Flares? Thank you so much for taking your time to visit my Blog.