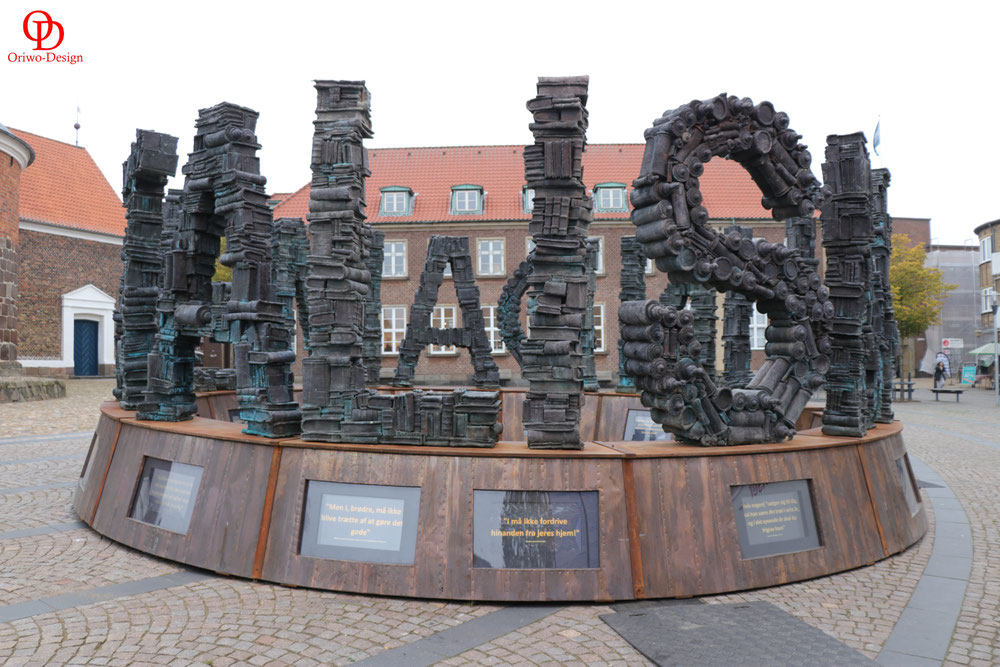 This is a sculpture that consists of 14 capital letters spelling out the word 'Fundamentalism'. It is the work of 'Jens Galshiot' & is part of the dialog project 'The Children of Abraham' also by the same artist which was completed in 2015.
The sculpture has 28 screens which display quotes from the Quran, the Christian Bible & the Jewish Torah. On  the outside are 'good quotes' that express a humane approach to issues e.g. forgiveness, reconciliation, faith, Hope etc. While on the inside are corresponding negative attitudes found in the same religious book. These are quotes concerning persecution & intolerance with regard to religion, gender & race.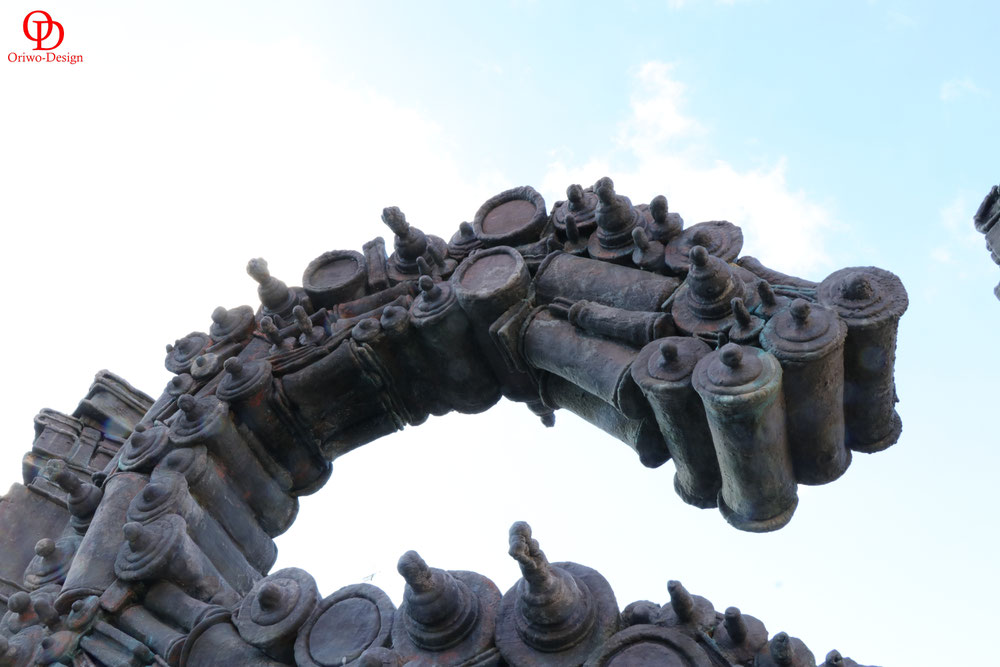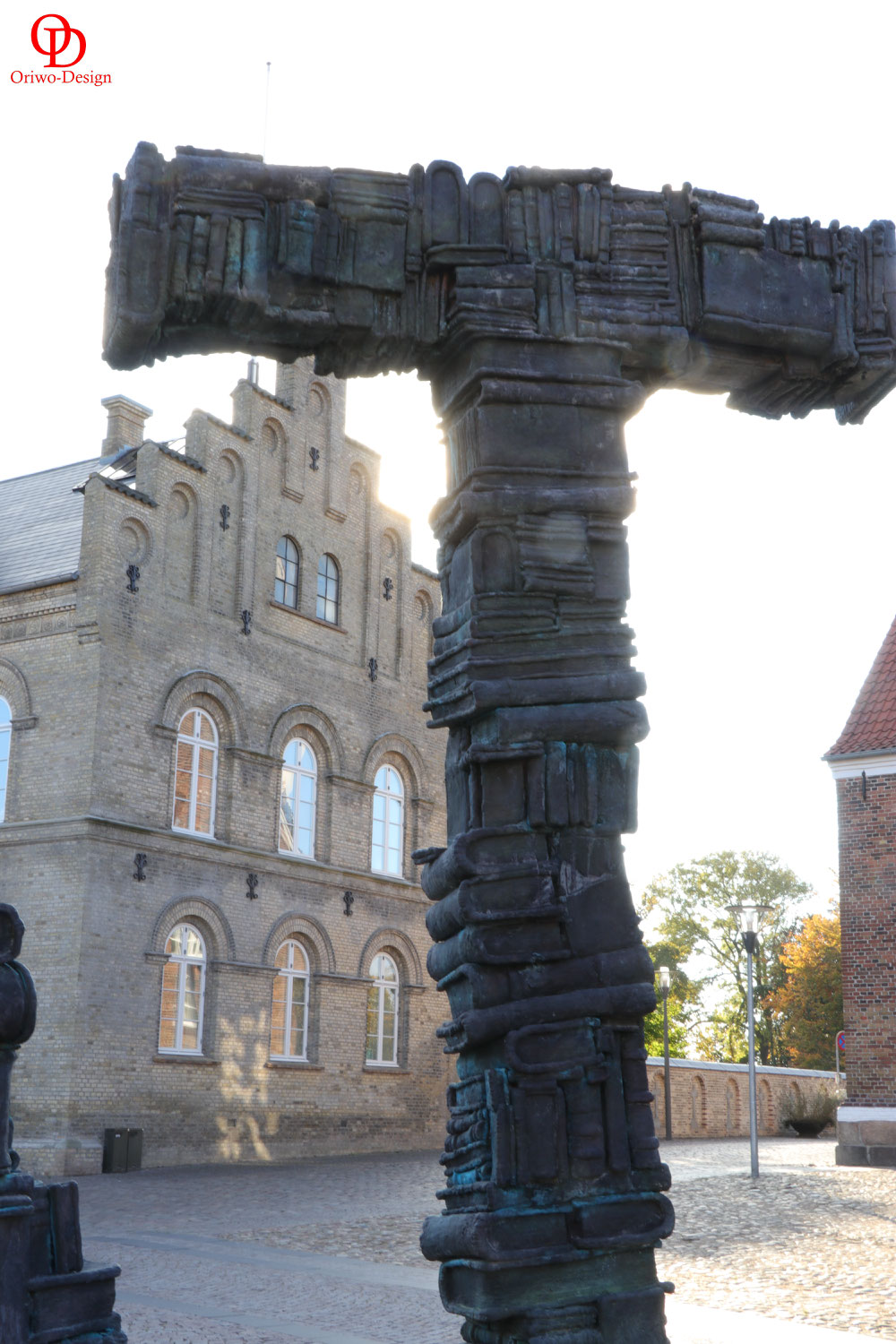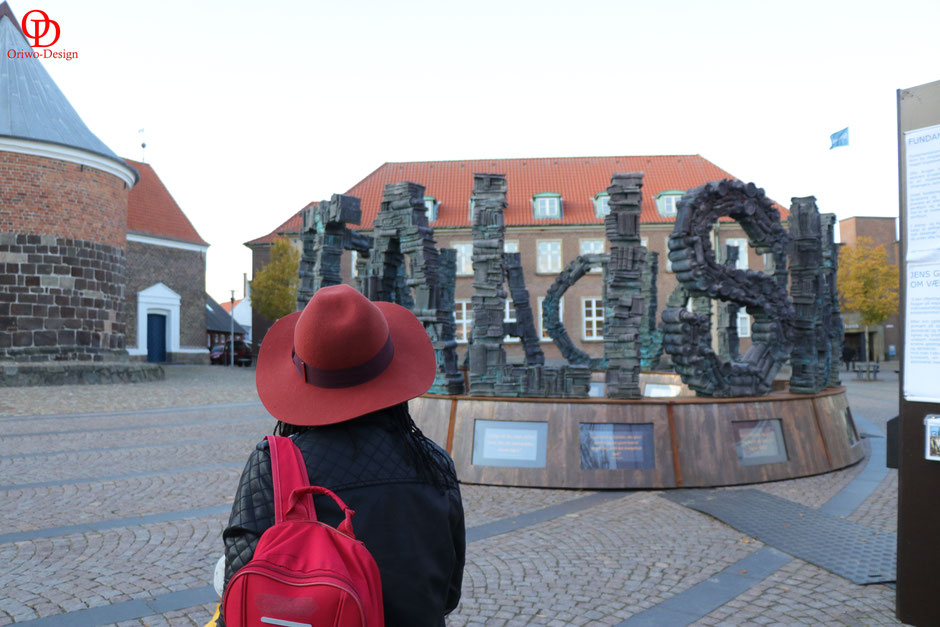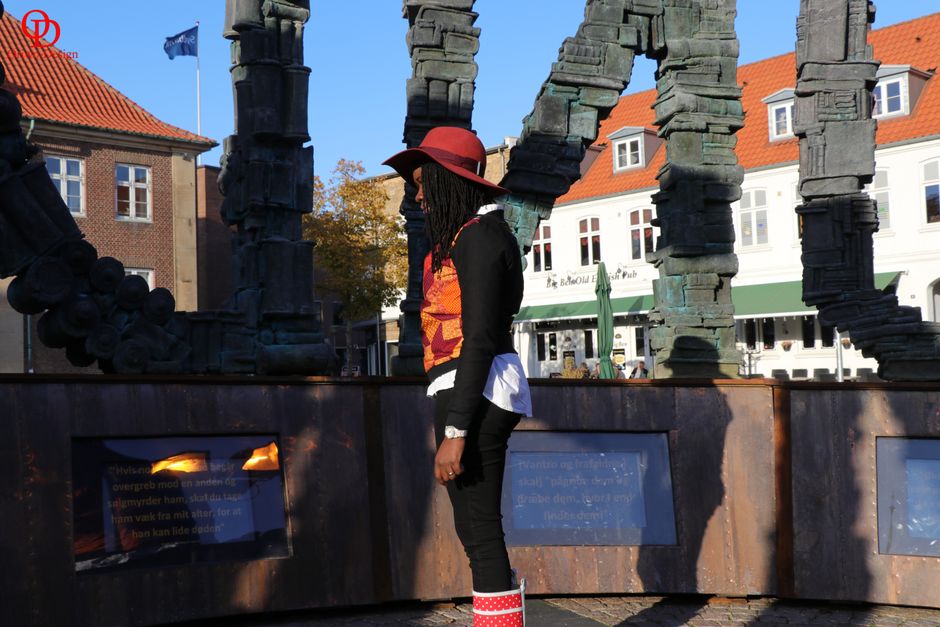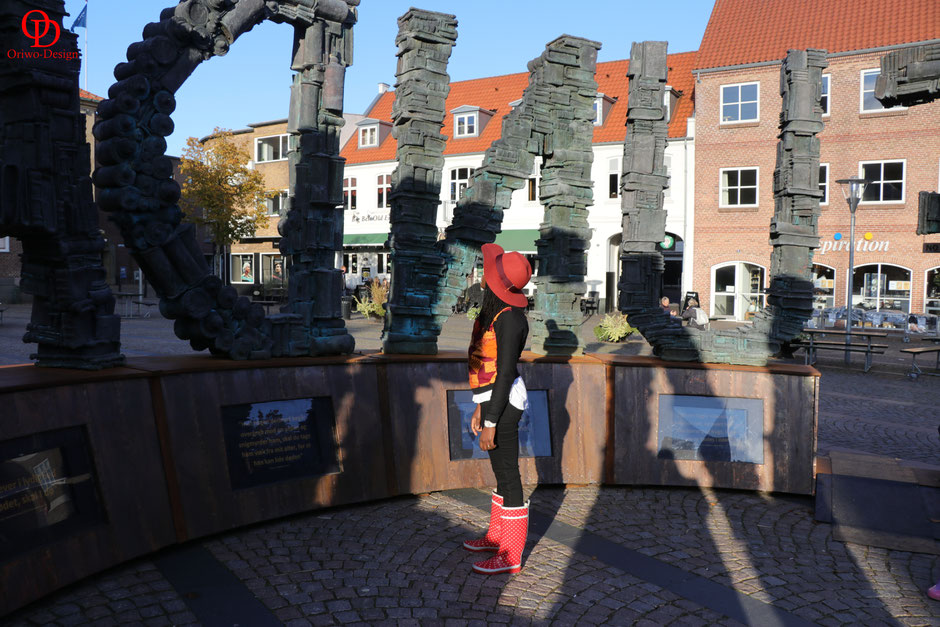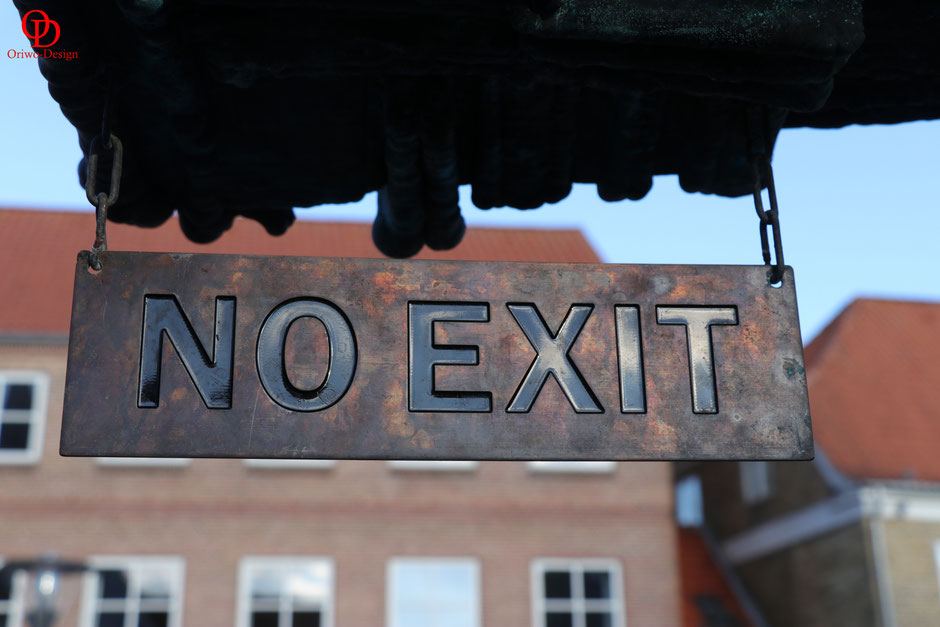 There is only one entrance into the circle (between the letters F & U) above with a sign saying 'Welcome'. This is the only opening that lets you in & out of the circle, hence the above 'NO EXIT' sign.
The sculpture which is currently being exhibited in Denmark is created to provoke certain realizations:
The interpretation of religious books are more important than the literal words themselves.
All religions contain contradictory texts, & could be used to justify both the most brutal & the noblest deeds. 
Many people get caught by the beautiful quotes, but end up suffering the bad ones.
One has to break the rule (the plate 'NO EXIT') to get out of the circle, which symbolizes that it is difficult to leave such fundamentalist interpretation of religion once you've entered into it, because the exit would be an offense against 'God's rules'.